Art in the Park in Gunni looking for artists
The Gunnison branch of the American Association of University Women (AAUW) is seeking applications from artists and crafts people who wish to participate in the 44th annual Art in the Park crafts fair to be held Sunday, July 22, 2018 at the Legion Park located on Highway 50 in the heart of Gunnison. No fee is required for application and screening. An $80 registration fee is due upon acceptance. Call (970) 641-4230 or email aauwartinthepark@yahoo.com for more information.
Fake News Forum at Western
A panel discussion entitled Media Literacy in the Age of "Fake News": Are you Connected or Just Conned? Will be held Thursday, April 12 at 7 p.m. in the West Wing of the Leslie J. Savage Library at WSCU. Everyone is invited to come and gain insight.
CB Creative District looking for a design
The Crested Butte Creative District is requesting proposals for new destination signage and a piece of hanging, illuminated art at the Mallardi Theatre. Both requests for proposals can be found at http://www.cbcreativedistrict.org/opportunities/.
Printmaking at the Gunnison Art Center
Learn the art of printmaking in a four-week course for adults over age 16 at the Gunnison Arts Center on Mondays from 6 to 8 p.m., April 16 to May 7 with instructor Sunny Wolfe. Students will use basic printing methods to cut linoleum, ink and print their finished designs. The fee is $85 per student, and $72.25 for GAC members. All supplies are included.
Healing Hearts: Growing Through Grief
Have you or someone you know recently lost a loved one? You're welcome to join an eight-week long group focused on hope and healing through the grieving process at Gunnison Valley Health Home Medical Services, 120 N. Blvd., Gunnison, CO 81230 on Wednesdays at 4 p.m., April 11 to May 23. To register contact Nici Graves, LSW at (970) 641-4254.
Movies that Matter at Crested Butte Library
Come to the Crested Butte Library for their monthly documentary "Movies that Matter" on Tuesday, April 17 at 7 p.m. They will celebrate 4.20 by showing The Culture High by director Brett Harvey. This 2014 film shows the United States from many facets, and from some highly entertaining folks including Richard Branson, George Bush, Snoop Dogg and Wiz Khalifa. Join the conversation. For more information please contact alex@gunnisoncountylibraries.org or call (970) 349-6535.
Birthdays:
April 12- Lynda Jackson, Les Choy, Steve Hecker, Stosh Crawford, Pete Rinaldi, Mia Ukasick, Aaron Webb, Woody Sherwood, Kevin McDonough, Lyndsey Siera Gross, Mary Quinn
April 13- Barb Peters, Erika Roseberry, Paul Holder, Bobbie Reinhardt, Britni Werner, Danielle Gillman
April 14- Megan Mensing, Bob Huckins, John Ryan, Kelli Councilman, Tim Allenbaugh, Bev Jordi, Justin Wheeler, Ren Kern, Jen Nolan. Katy Kay
April 15- Bill Roseberry, John Biro, Jan Murdock, Noella Fouquet, Susan Gellert
April 16- Cassidy Hardin, Andy Booth, Eban Wight
April 17- Laurie Barnard, Kathy Napoli
April 18- Heidi Daughn Patrick, Riley Kortz, Hank Barlow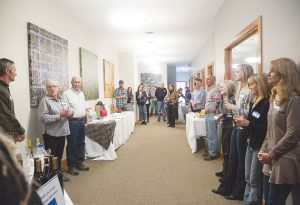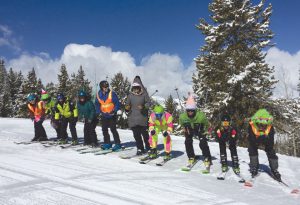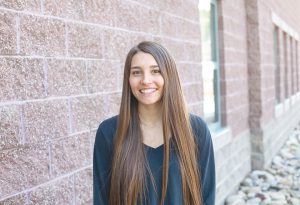 Cameos: How'd you send off your season?