Shhh…
The quietest week of the year in Crested Butte is wrapping up. If you are still here, get out and enjoy a slow Elk Avenue and the quiet places to hike and bike that are opening up. If you've been to the beach, the desert, the mountains or the city, welcome home to spring in the high country.
HCCA hosting forest plan revision open house Tuesday
Join High Country Conservation Advocates staff and board members on Tuesday, April 24 from 6 to 8 p.m. at the Crested Butte Depot for an exciting discussion about forest planning and how to be an effective advocate in the revision process. You can examine maps of proposed wilderness areas, write and submit targeted scoping comments, sign up for upcoming hikes and activities, and quaff your thirst with some delicious beers.
"Uncommon Wisdom for Non-profit Success" workshop coming up
Non-profit board and staff members from the Western Slope are invited to "Uncommon Wisdom for Non-profit Success," a workshop that will enable non-profits to thrive in a time of ambiguity and uncertainty. The workshop will be held on Friday, May 11, from 8:30 to 11:30 a.m. at the ICELab on the Western State Colorado University campus.The guest presenter is Jason Berv, nationally known educator, organizational development consultant, and leadership coach. Berv says, "'Uncommon Wisdom' will help any staff or board member learn how to maximize resources, enhance morale and breathe new life into their non-profit."  To register, go to www.cfgv.org. For more information, contact Maryo Ewell, maryo@cfgv.org, (970) 641-3570.
Palisades helping with Gunnison Valley Mentors
The Palisades Restaurant has teamed up with Gunnison Valley Mentors in recognition of The Week of the Child. On Thursday, April 26 from 5 to 7 p.m., Palisades Restaurant will be serving Bangers and Mash for GV Mentors. You can fill yourself up with sausage (or hot dogs), mashed potatoes, salad and dessert, all to benefit the Gunnison Valley Mentors youth mentoring program. This fabulous and fun meal for Mentors is $10. Children under 12 eat for $5. Call the Mentors office at (970) 641-5513 with questions or for more information.
Wire Rings & Wine AND Series event at GAC
Take part in a creative evening of jewelry making while enjoying a glass of wine at the Gunnison Arts Center. Learn how to make beautiful wire rings to keep for yourself or to give to a friend. This one night event on Thursday, April 19 from 6 to 9 p.m. will be led by professional jeweler and teacher Deirdre Jones. The fee of $40 per person includes two drinks, light apps, supplies and instruction. Get a group together for a special price: Sign four people up for the price of three. Pre-registration is required.
Birthdays
April 19- John Parker, Henry Linehan, Sean and Ryan Weller, Haley Shrieves, Ruby Gonzales, Meggan Oliver
April 20- Carl Jones, Frank Coffey, Tommy James, John Dethloff, Joe Coburn
April 21- Seth Mensing, Danica Ayraud, Jenny Stillo, David Windsor, Matt Borg, Doug Hosier, Mark Sibley
April 22- Jim Michael, Paula Swenson
April 23- Morgan Keeling, Sam Moore, Lowry Smith, Shannan Rau, Lizzy Curvin, Cyndie Gelroth
April 24- Paul Tillger, Lyla Hunt, Tammy Cliché, Carmela Rizzo
April 25- Laura Meredith, Bonnie Chlipala, Laura Bailey, Ol Z, Hope Freeman, Porter Washburn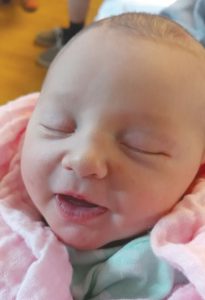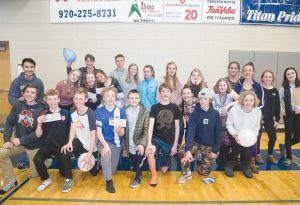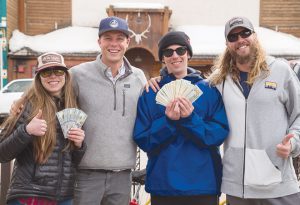 Cameos: How are you planning on making the most out of this early spring?