Vail parade
Just like when the Muellers purchased the ski resort, the town of Crested Butte is planning a champagne welcome parade for the Vail board of directors once the contract closes. Just kidding.
Crested Butte Town Picnic Friday, June 8 at noon 
But the town will be holding a community picnic this Friday at Rainbow Park. Join the town of Crested Butte in a community gathering to celebrate the start of summer. Enjoy free burgers and hot dogs, games and activities, and information about improving your home's resource efficiency. A community photo will be taken at 1 p.m. Bring a dessert or side to share, and help us keep our environmental footprint small by also bringing your own cups, plates, and silverware.
Summer Mountain Express schedule begins this weekend
The Town Shuttle will begin operating on the 20-minute Summer Schedule on Saturday, June 9. The Summer Schedule will run daily, from 7:35 a.m. until midnight, through Sunday, September 30. The Gothic Bus begins operating on Monday, June 11. Buses depart the Four-way Stop in CB at 8:30 a.m., 11:30 a.m., 1:30 p.m. and 4 p.m. If you have any questions, visit the website at www.mtnexp.org, or contact Mountain Express at (970) 349-5616.
Stepping Stones garden party fundraiser
Come out to a Garden Party Fundraiser on Saturday, June 9 at 704 Whiterock Ave, the home of the Verdecchia family, (formerly the Claim Jumper). This event will be held from 3-6 p.m. and proceeds will benefit Stepping Stones Children's Center. Vegetable and flower plants and starts will be for sale, along with custom garden themed cookies and cakes, mosaic stepping stones, hand painted planters, garden starter kits from Rocky Mountain Trees, hanging baskets, seeds, a lawn care consultation certificate with Keep it Green, cut flowers, and much more!
Go to the museum for free on June 14
The Crested Butte Mountain Heritage Museum invites the Gunnison Valley Community to view our newest exhibits for free on Thursday, June 14th, 6 p.m. to 8 p.m. The newest exhibits include Crested Butte 1960s Counterculture: Coming Together, The Jokerville Mine, and Exploring the Gunnison Valley: The 1873 Hayden Survey.
Birthdays:
June 7- Hasley Ralph, Jenny Clifford, Kate Mailly, Lori Mannella
June 8- Steve "Popcorn" Shaffer, Ron Chlipala, Lisa Sacco, Melissa Harrington
June 9- Kirk Apt, Brad English, Bobby Gordon, Taylor Zurmuhlen, Taj and Skylar Crawford, Sean Riley
June 10- T.J. Campbell, Shelley Jordi, Ben Preston, Stephen Mabry
June 11- Jill Clair, Peter Bogardus, Lisa Holes, Jay Sunter, Evan Kezsbom
June 12- Hunter Gaither, Jane Thomas, Billy Rankin, Tyler Cappellucci
June 13- Bruce Cozadd, Buddy Ramstetter, Isaac Huxley Sorock, Aaron Tomcak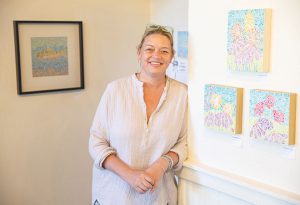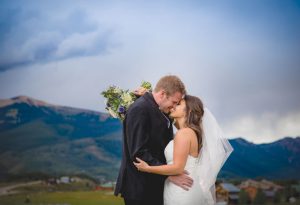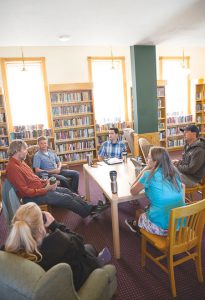 Cameos: What is and will always be uniquely Crested Butte?