Save your bags
Sustainable Crested Butte is sponsoring a 'borrow bin' in Clark's Market for re-usable shopping bags.  We are encouraging people to start collecting any extra bags they may have and there will be a bag collection (for CLEAN, RE-USEABLE BAGS) at Clark's on September 9 and 10.
Calling all Reading Olympians!  
It's time to come claim your medals and prizes at the library, now until September 9!  Several lucky gold medalists have also been contacted about their Grand Prizes. Congratulations to ALL the readers!  For more information, contact Jen at the Crested Butte Public Library: jen@gunnisoncountylibraries, 970-349-6535.
Headwaters Conference coming up at Western
The 27th Headwaters Conference will be held at Western State Colorado University on September 9-11, 2016. This year's gathering will explore the potential of national parks to benefit and transform communities and ecosystems. The weekend's events will include presentations, panels, dialogue, and field trips exploring parklands in the Gunnison area. Events will take place in the Paul Wright Gym, room 15, and the Taylor Auditorium. The conference is free and open to all. For more information and to register please visit www.western.edu/headwaters.
Black Canyon proposes collection of fees in winter
The National Park Service is seeking comment on a proposal to collect entrance fees during the winter season at Black Canyon of the Gunnison National Park. Fees would be the same as summer months, $15 per vehicle, $7 for pedestrians, bicyclists, and motorcycles. Black Canyon annual passes remain $30 and are valid year round. The comment period for this proposal to collect fees during the winter season is open from September 1 through September 30. Please send comments to Superintendent, 102 Elk Creek, Gunnison, CO 81230.
Fall Dance: On the ground and in the air 
Register now for fall dance classes that run Crested Butte School of Dance and the Dance Collective join forces again to get ya groovin' this fall. Unique classes for all ages include parent toddler movement, aerial dance, Old Skool Jazz, ballet and more. There are tons of adult classes. There is something for everyone. These classes are offered in the fall only. No registration fee until September 12. The Crested Butte School of Dance Company Auditions will be Sunday October 23, 5:30 to 7 p.m., for grades 7 through 12.  All information can be found at dancecrestedbutte.org.
Design an ornament for the Land Trust
The Crested Butte Land Trust seeks an artist to design the 2016 holiday ornament. Designs can be created using any art form on a standard ball ornament. To be considered, please submit one example ornament by Friday, September 16, to the Land Trust's office upstairs at 308 Third Street. The selected artist will be compensated and receive recognition on the Land Trust's website and in their newsletter. Ornaments will be produced this fall so they can be for sale through the holidays. Contact Claire at (970) 349-1206 or outreach@cblandtrust.org with questions.
Birthdays
September 1- Craig Sikes, Josh Roland, Christy Sunter
September 2- Brady Babbitt, Kasey Bussiere, Theresa Henry, Maggie Donahue Dethloff,
September 3- Matt Martin
September 4- Rick Rutkowski
September 5- Aleesha Towns, Laura Smith, Genevieve Bachman, Brooks Hudson
September 6- Alex Ewert, Brian Dale, Toby Goldberg, Natalee Hecker
September 7- Audry Jacobsen, Tracy Smith, Henrietta Raines, Shyanna Dachs, Hank De Roach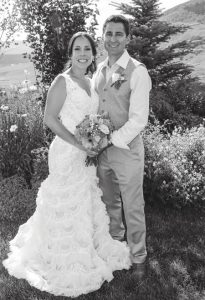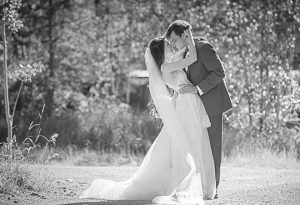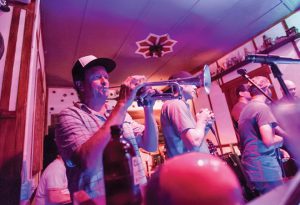 Cameo Question: What are you excited about for school?