Boo!
Halloween is kind of a big holiday in Crested Butte. There are kids' parades, Rocky Horror Picture Shows, Zombie Proms, adult parties, Monster Mashes. The cops really love Halloween in CB. So please be careful out there this weekend and into Monday. Lots of little ghosts and goblins will be scampering around the streets so be aware.
Art opening for Mergelman at Lucas Gallery November 4
The Lucille Lucas Gallery presents the paintings of award-winning Gunnison native Rudl Mergelman. Rudl is a descendant of two Colorado pioneer families and was raised in the heart of the open range of Western Colorado. Ranching, fixing fencing, irrigating, putting up hay and helping friends move cattle all over the Gunnison Country were just a part of his life and naturally subjects for his art. Meet the artist and join in welcoming this prolific and talented artist back to the Gunnison County art scene at the First Friday Art Walk November 4 from 5 to 9 p.m. at 126 North Main St. Gunnison. Call 641-4100 for more information.
Fright Night at the Aquatics Center
The Gunnison Community and Aquatics Center is hosting Fright Night on Friday, October 28, 5:30-7:30 p.m. There will be a pumpkin patch in the pool, haunted house, caramel apples, costume contest, face painting, etc. The cost is $5 per family.
Crested Butte Motor Vehicle office closed on Election Day
The Crested Butte Motor Vehicle branch office will be closed all day on Tuesday, November 8, 2016, Election Day, due to staff assisting with election duties. The office will reopen on Tuesday, November 15 at 9:30 a.m. For questions, please telephone the main motor vehicle office at 641-1602.
Return of the Dead at the GAC with Halloween Old Time Radio Theatre 
Be afraid. Be very afraid. On Halloween weekend the Gunnison Arts Center unleashes the monster of monsters in the Black Box Theatre. You may just find that there's little difference between one who attempts to create life and the creature that results in Mary Shelly's story of Frankenstein's monster, plus a giant spider the size of a horse and even a mad scientist's reincarnated wife! Turn Back the Dial presents all three plays in the intensely personal reader's theatre style this Friday and Saturday, October 28 and 29. Doors open at 7 p.m., and the curtain goes up at 7:30 p.m. Wear your best costume on Saturday night for the costume contest! Tickets are $15 for adults, $12 for kids 12 and under and seniors aged 60 and over.
Adaptive Sports Center seeks volunteer CDL driver
The Adaptive Sports Center is seeking a volunteer with a CDL license to assist with Front Range/Western Slope shuttles this ski season in exchange for a 2016-2017 CBMR season pass. The ASC hosts groups each week from all over the country, and has many shuttles that go to Denver/Montrose/Grand Junction. Their goal is to hire an experienced driver with a CDL who has experience driving mountain roads in hazardous road conditions and variable weather. The majority of these shuttles take place on Saturday and Sunday. Benefits include a CBMR season pass and a shared locker in the Treasury Center and a unique connection with ASC participants. Please call the ASC at 349-2296 or email Steph Maltarich at steph@adaptivesports.org if you are qualified and interested.
Birthdays:
October 27- Frank Glick, Jack Linehan, Raye Lynn Malzhan, Matt Smith, Maria Merritt, Amber Jeck
October 28- Jackson Cooper, Russ Lallier, Nick Lypps, Danny Stoneberg
October 29- Katie Martin, Lois Rozman, Davis Velardi, John Brady, Dave Carson, Tommy Linehan, John Wright, Avery Pulley, Donald Pulley, Kaiden Marziano, Kane Hamilton
October 30- Ross Tunkey,
Naomi Bilow-Makler, GrantMcFarren
October 31- Gulliver Murdaugh
November 1- Elsa Watkins, Dave Hindes, Bryan Hawley, Rob Lindsey
November 2- Dylan Hartley, Tom Rossman, Jackson Petito, Joe Walowski, Cash Lamar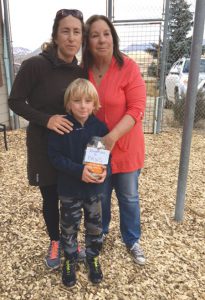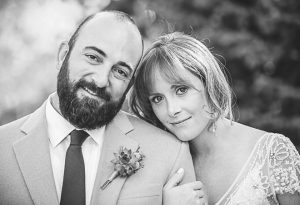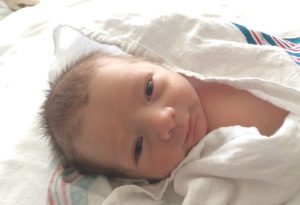 Cameo Question: What are you more afraid of than this year's election?