Al Johnson race Sunday
Let's do this people. All we ask is for one telemark ski run a year and Sunday, March 19 is the day to make that one telemark ski run. The forecast is calling for sunny and temperatures around 50 degrees. Pre-registration is available at the Alpineer until Friday evening, March 17. Day of race registration and bib pick up is at the Brick Oven on Sunday, March 19, 8:30-10 a.m. Tons of prizes, great times and free beer. First 125 to register get a hat. Let 'em run!
Nature poetry / Being sought by the Land Trust / Make yourself famous
The Crested Butte Land Trust is looking for Haiku poems for publication in the 2018 calendar. Twelve poems will be selected for publication—one for each month of the year. Feel free to submit as many poems as you'd like. However, only one poem per person may be published. Submit poems in a three line format: five syllables in the first line, seven syllables in the second line, and five syllables in the final line. The deadline is Monday, March 27, 2017. Contact Claire at (970) 349-1206 or outreach@cblandtrust.org for more details.
Artist demonstration during ArtWalk this weekend
Artists of Crested Butte present ArtWalk Weekend featuring a schedule of 18 artist process demonstrations, beginning Friday, March 17 at 5 p.m. and continuing throughout the weekend until Sunday, March 19 at 4 p.m. Visit with local artists to experience the diverse creative expressions they have to offer.
St. Patrick's Day Variety Show at GAC
Everybody's Irish on St. Patrick's Day…At the Gunnison Arts Center, unleash your inner Leprechaun with a one-of-a-kind, fun filled evening of Irish song, theater, dance—and don't forget the green beer—for one night only on St. Patrick's Day, Friday, March 17. Doors open at 7, and the curtain goes up at 7:30 p.m. in the GAC Black Box Theatre. Tickets are $15 for adults and $12 for kids, seniors, and members. Filled with acts from your local favorite celebrities, this show is family friendly and is exciting for everyone. Get tickets at the box office at gunnisonartscenter.org or 102 S. Main St. or call (970) 641-4029.
Calling all Gunnison Valley artists
Gunnison Valley Health Hospice and Palliative Care seeks submissions from local artists for the 2017 Tree of Life Ornament. These unique dove ornaments will be sold in remembrance of loved ones during the holiday season and all proceeds benefit local individuals and families affected by life-threatening illnesses. If you are interested in being the artist to create this year's Tree of Life Ornament, please contact the Hospice and Palliative Care office at 641-4254 or pbrunsell@gvh-colorado.org for more information.
Museum looking for creatives to get the word out
The Crested Butte Mountain Heritage Museum is seeking two "creatives" to use content from the museum's archives (oral histories, photos, documents, etc.) to produce several short (30 seconds to three minutes) professional videos about the history of the Gunnison Valley that will be shared with the community, CBCS students, visitors and online. Videographers will be paid $1,000 for their work and will have until October to complete the project. For more information and to view the request for proposals, visit the museum's website at www.crestedbuttemuseum.com or call (970) 349-1880. This project is generously funded through a grant from the Crested Butte Creative District.
Birthdays:
March 16- Mary Haskell, Kent Laskin, Skyler Miller, Alia Sahr and Ayla Sahr, Heather Connor, Russ Karaus
March 17- Jana Alperen, Liam Loflin, Brooks Miller, Debbie Holmes
March 18- Patty Pike, Elizabeth Tharp, Kelly Bigelow, Cam Bain
March 19- John Tharp, Max Faust, Kyle Boyle, Sean Norton, Brian Levine
March 20- Elizabeth Becker, Shayla Wilson, Mikey "Shorts" Oulich, Laurie Voegeli, Devin Murray
March 21- Pat "Liver" Wiig, Tony Wildman, Tara Smith
March 22- Moss Wagner, Joe Davidson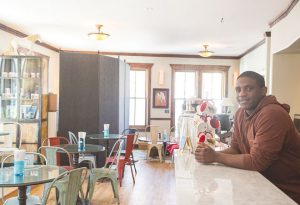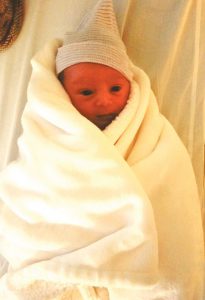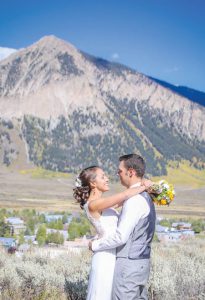 Cameo question: It feels like spring when…?