Zane Mason Memorial Art Show on display
Stop by the Crested Butte Center for the Arts to view the Zane Mason Memorial Art Show, Tech-Ture, now through Sunday, June 11. Sales from prints and notecards go towards the Zane Mason Memorial Fund.
Nordic party on June 6
The CB Nordic Center wants to invite everyone in the community to Rainbow Park to bid farewell to executive director Keith Bauer and welcome to our new executive director, Christie Hicks.  There will be free food and drinks, but please bring a side dish to share. Thanks to our sponsors we will have beer from Irwin Brewing Company, wine from ACME liquor, bbq from Hogwood BBQ, and food from Clark's Market. The event will run from 4-7 p.m. at Rainbow Park on Tuesday June 6 rain or shine!
Calling all brides, grooms and businesses 
The Crested Butte Wedding Guide will host a Business After Hours (sponsored by the Chamber of Commerce), which will be held at 5:30 p.m. on Thursday, June 1, at the Mt. Crested Butte Wedding Garden. The event showcases extended wedding and event services from Crested Butte and Gunnison businesses, and invites the public's attendance. Refreshments and snacks will be served, and there will be fun games.
Community Dig In Day is Saturday
Mountain Roots will host an open community Dig In! Day to get the Crested Butte Community School garden ready to grow on Saturday, May 27 from 10 a.m. to 1 p.m. Teachers, students, parents, friends, neighbors and visitors are all welcome. (No dogs, please.) Tools will be provided, though extra shovels, rakes, and wheelbarrows will be welcome. No experience necessary — Mountain Roots plot managers will be on hand to teach and to guide. Afterwards, all volunteers can enjoy a complimentary BBQ with local grass-fed beef on us!. More information can be found by emailing sierra@mountainrootsfoodproject.org or by calling 970-418-3236.
Newborn loss support group
A care and support group for mothers who have gone through neo-natal and newborn loss is forming to offer an understanding and healing environment for mothers who have suffered the devastating tragedy of losing a baby. The next session will be Wednesday, June 7 at 5:30 p.m. at the GVH Education House located on the corner of Taylor and Denver in Gunnison. The purpose of this group will be to offer each other support by sharing stories and resources, having guest speakers, participating in healing projects, and developing ways to reach out to mothers who may experience neo-natal or infant loss in the future. If you have any questions, please contact Lorie Fuller at (970) 318-6323.
Gardeners and chicken coopers can "Grow a Row" for the hungry
Mountain Roots and Gunnison Country Food Pantry invite community members with home gardens and urban chicken coops to participate in "Backyard Harvest," an innovative food rescue and donation program. From July through October, fresh food donations are collected each week, combined, and distributed to families in need throughout Gunnison Valley. Mountain Roots has resources, educators, and free organic seeds to help get your garden started. No donation is too small. For more details and sign-up information, call April at (480) 332-9937 or email april@mountainrootsfoodproject.org.
Birthdays
May 25- Mike Mabry, Mai Davis, Althea Davis
May 26- Steve Church, Dennis Magnetti, Deborah Tutnauer, Junior Silva
May 27- Heather Harris, Darby Sullivan, Rob Berglund, Graham Ullrich, Cory Leonard, Glenn Michel, Noel Adam
May 28- Brian Marlette, Jacob Rothman, Jon Nelson, Jack Nixon
May 29- Kathy Murry, Sunshine Williams, Kathy Filippone, Dave Watkins, Jonathan Houck
May 30- Talley Nichols, Madison Lambert, Rivkah Schneider
May 31- Nancy Serfas, Ceci Ervin, Robbie Vandervoort, Rayne Gainous, Steve Dobbin, Jim Brenny, Tom Jackson, Tom Rudder, Alice Jennison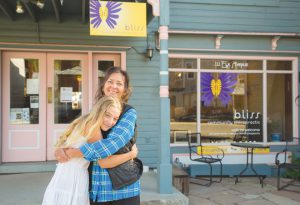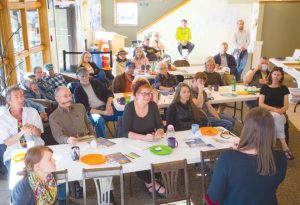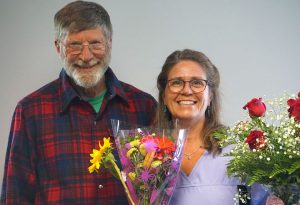 Cameo question: What do you like to see in a sidewalk sale?