KBUT's annual Friday Night Fish Fry coming up
Gunnison Valley's community radio station KBUT will host its 15th Annual Friday Night Fish Fry, June 16. Festivities begin at 4 p.m. All are invited to enjoy old-fashioned Southern-style fish fry. Held at Crank's Plaza located directly outside the KBUT studios, at 508 Maroon Ave. in downtown Crested Butte, this family-style buffet will include all the traditional fixins' and Ska Brewing will provide Colorado microbrews as part of this community celebration.  Dinner is just $20 for adults and $15 for children. For more information, and to purchase your tickets please visit: KBUT.org/FishFry or call (970) 349-5225.
Come on Down!
A local resident will be appearing on an upcoming episode of the longest running game-show in television history, The Price Is Right.  Kayla Fox from Gunnison had a chance to "Come on Down" and won a sensational selection of prizes.  This once in a lifetime opportunity for your local resident will be airing on Thursday, June 22.
Wild & Scenic Film Fest this Thursday
The Wild & Scenic Film Festival is an evening of nine independent shorts, hosted by 1% for Open Space on Thursday, June 8 at the Center for the Arts in Crested Butte. Doors open at 6:30 p.m., and the films begin at 7 p.m. Tickets are $15 at Chopwood Mercantile and include a free door prize entry. The films deal with issues like border walls, the Paris Climate Conference, Bears Ears National Monument, sustainable ranching, civil disobedience, cool presidents like Jimmy Carter and more, all with inspiring and motivating grassrsoots conclusions.
Poetry reading at Gunnison Arts Center June 16
The next event in the Headwaters Poetry Festival Reading Series will take place at the Gunnison Arts Center on the evening of Friday, June 16. The reading includes three gifted local writers, Len Germinara, Enid Holden and Mark Todd. Doors and the bar open at 6 p.m., and the reading begins at 6:30. Tickets are just $10, or $5 for students with an ID. Call or visit the Gunnison Arts Center for more information.
Diamond Rio coming in support of Gunnison Valley Health Foundation
Grammy Award–winning country legends Diamond Rio will come to the I Bar Ranch for what is sure to be of the valley's biggest summer concerts. Support the Gunnison Valley Health Foundation and get your July Fourth celebration started off right by enjoying Diamond Rio at the IBar Ranch of Monday, July 3. Doors open at 5 p.m. with local favorite Tyler Hansen opening at 6:30 p.m.
Proposal to increase entrance fees at Black Canyon
The National Park Service is seeking comment on a proposal to increase entrance fees at Black Canyon of the Gunnison National Park. Fees would increase from $15 per vehicle for a one- to seven-day pass to $25. Individual per person passes (hiker, bicycle, etc.) would increase from $7 per person to $12. Annual passes would rise from $30 to $50. Campground fees would remain at current levels. The public comment period is open for 30 days from June 5 through July 4. Written comments can also be accepted by mail to Superintendent, Black Canyon of the Gunnison NP, 102 Elk Creek, Gunnison, CO 81230.
Birthdays:
June 8- Steve "Popcorn" Shaffer, Ron Chlipala, Lisa Sacco, Melissa Harrington
June 9- Kirk Apt, Brad English, Bobby Gordon, Taylor Zurmuhlen, Taj and Skylar Crawford, Sean Riley
June 10- T.J. Campbell, Shelley Jordi, Ben Preston, Stephen Mabry,
June 11- Jill Clair, Peter Bogardus, Lisa Holes, Jay Sunter, Evan Kezsbom
June 12- Hunter Gaither, Jane Thomas, Billy Rankin, Tyler Cappellucci
June 13- Bruce Cozadd, Buddy Ramstetter, Isaac Huxley Sorock, Aaron Tomcak
June 14- Anna Fenerty, Justin Feder, Loki Hastings, Tess Fenerty, Joe de Compiegne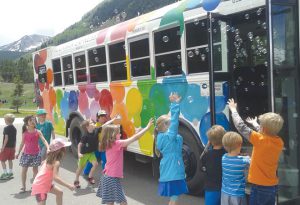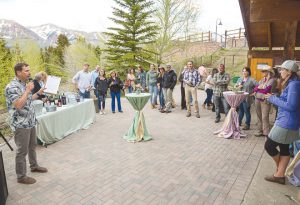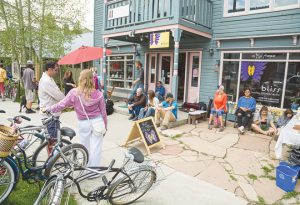 Cameo Question: How do you get tuned up for mountain biking season?