Houston empathy
There is a strong connection between Crested Butte and Houston. For decades, Houstonians have been visiting Crested Butte in both winter and summer and there are many who support this place in many, many ways. So here's to our neighbors struggling with the epic floods and ramifications from Harvey. See page 10 for a couple of ways you might want to help those dealing with the aftermath of the hurricane.
People's Fair this weekend
This weekend brings the People's Fair to Elk Avenue. Born as an alternative to the Crested Butte Arts festival, the People's Fair brings a more eclectic offering of art and crafts. Hosted by the artists of the Paragon Gallery, there will be plenty of treasures to pick through. The fair will be held on Elk Ave. on Saturday and Sunday starting at 10 a.m. and running through late afternoon. It includes live music as well as food.
Zolopht Live in Gunnison forArtWalk Fest
Loosely described as psychedelic reggae rock, Zolopht has an entirely unique sound that is as catchy as it is progressive. If you saw them at Sundays at 6 this summer, you know you don't want to miss the free show at the Gunnison Arts Center this September 1 from 7:45 to 9:45 p.m. in the middle of South Main Street following the ArtWalk during the GAC's Block Party. The evening is complete with brews from High Alpine Brewing, food from local food trucks and dancing in the street.
CB Land Trust looking for artists
The Crested Butte Land Trust seeks an artist to design the 2017 Holiday Ornament. Designs can be created using any art form on a standard ball ornament. To be considered, please submit one example ornament by Friday, September 15th to the Land Trust's office upstairs at 308 Third Street. The selected artist will be compensated, and receive recognition on our website and in our newsletter.  Ornaments will be produced this fall so we can sell them through the holidays. Contact Arielle at 970.349.1206 or outreach@cblandtrust.org with questions.
Bonuses with the CB Library
The Crested Butte Library has free passes to the Trailhead Children's Museum and the Crested Butte Mountain Heritage Museum. With your library card you can "check-out" a pass that is good for a group of four to visit either the Trailhead Children's Museum at Mt. Crested Butte or the Crested Butte Mountain Heritage Museum. These passes are just one way that the Crested Butte Friends of the Library (CB FOL) helps support the Crested Butte Library. For more information about the passes or to find out about the CB FOL contact (970) 349-6535 or email lisa@gunnisoncountylibraries.org.
Birthdays:
August 31- Rene Defourneaux
September 1- Craig Sikes, Josh Roland, Christy Sunter
September 2- Brady Babbitt, Kasey Bussiere, Theresa Henry, Maggie Donahue Dethloff, Joe Fitzpatrick
September 3- Matt Martin
September 4- Rick Rutkowski
September 5- Aleesha Towns- Bain, Laura Smith, Genevieve Bachman, Brooks Hudson
September 6- Alex Ewert, Brian Dale, Toby Goldberg, Natalee Hecker, Derek Davis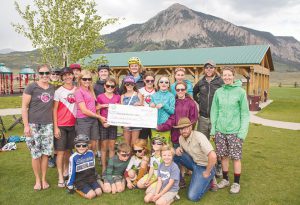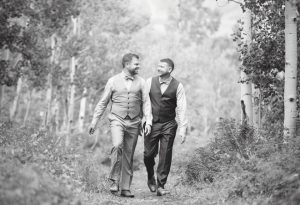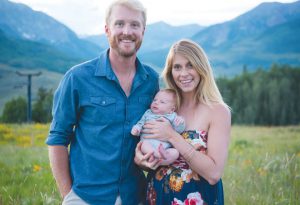 Cameos: What are your labor day plans?