Come to the Animal Hospital purrrty
The Animal Hospital of Crested Butte is celebrating 20 years in business! Dr. Laura and the staff would like to express their gratitude to the community for the years of support by inviting pets and their people to a party Friday, September 15th from 3- 8 p.m. at the Buddha garden at Mabuhay at 3rd and Elk.
Titans Homecoming
Homecoming is this weekend kicking off with volleyball in mighty Mt. Olympus on Thursday, September 14 at 4 p.m. Soccer will host Telluride at Rainbow Field on Friday, September 15 at 4:45 p.m. and all sports are in action on Saturday with volleyball starting at 10 a.m., cross country running behind the Gunnison middle school starting at 11:15 a.m. and soccer at high noon.
Arbor Day
The town's Arbor Day celebration will take place Thursday, September 14. Parks and Recreation director Janna Hansen said the town along with Crested Butte Community School fourth graders will plant trees at the town ranch starting about 2 o'clock.
Zeptember
The Crested Butte Library will celebrate Zeptember with a showing of "The Song Remains the Same" (PG, 2 Hours 17 minutes) on Thursday, September 14 at 7:30 p.m. This music documentary, filmed in 1973 over the course of a 3-night stand at NYC's Madison Square Garden, shows Led Zeppelin at the apogee of their hard-rocking glory. This is a BYOB event for adults. Call 970-349-6535 or email alex@gunnisoncountylibraries.org for more information.
Gunnison Arts Center presents a sneak peak of the Crested Butte Film Festival:
A Plastic Ocean
Enjoy a critically acclaimed film at the Gunnison Arts Center, A Plastic Ocean, the week before the Crested Butte Film Festival begins. The movie will be screened on Friday, September 22, at 7 p.m. at the Center's Black Box Theatre. Doors open at 6:30 p.m. A full bar and popcorn will be available. Films can sell out; tickets are available for pre-purchase. Admission is $10. Plastic is everywhere—including a lot of places you don't want it to be. In this adventure documentary, journalist Craig Leeson searches for the elusive blue whale, but ends up discovering plastic waste in what should be a pristine ocean.
Holocaust survivor to speak in Crested Butte –RSVP by Wednesday
B'nai Butte and Crested Butte Community School are honored to welcome Eric Cahn, a Holocaust survivor, at 6 p.m. on Tuesday, September 26, in the multipurpose room at the Crested Butte Community School. A free community dinner, hosted by B'nai Butte and catered by Marchitelli's will be offered, with the presentation to follow by Mr. Cahn at 7 p.m. Parents, please use parental discretion. RSVP by September 20 to Leslie at Lbme01@yahoo.com.
Birthdays:
September 14- Jamie Starr, Lisa Councilman, Judy Jones, Ashlee Riemer, Erik Berglund, Bill Ewert, Allyson Taliaferro,
Scott Crawford
September 15- Meagan Baim, Ryan Boulding, Heidi Montag, Randy Helm, Lizzy Bernholtz, Steve Patrick, Brett Cram, Henrik Hudson, Anne Moore
September 16- Keith Frates, Martin Catmur, Scott Pfister, Kaitlin Councilman, Marilyn Mears, Ryan Oros, Don Smith, Michelle Cowell
September 17- John Featherman, Aidan Poswalk, Todd Barnes
September 18- Colleen Hannon, Tim Clark, Chris Gelroth, Phyllis Cowell, Greg Hunt
September 19- Kibber Crank, Gilly Cozadd
September 20- Walter Green, Kyrie Sharpe, Judd Parr, Holly Reycraft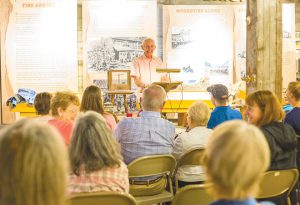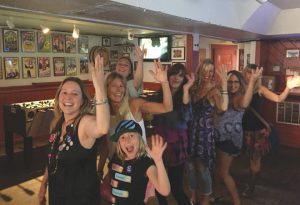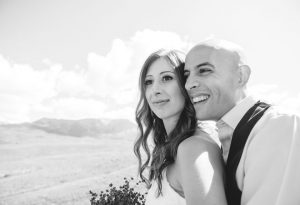 Cameo Question: What is a good sustainability practice?