Poetry festival in Gunnison this weekend
This weekend, October 13-15, is the 3rd annual Headwaters Poetry Festival, which will begin Friday afternoon at 5 p.m. at the Gunnison Arts Center. Organizers say they have created a vibrant three-day event that brings together some of the strongest imaginative writers in the valley and in the region. Co-director David Rothman promises that the quality is high, the cost of admission is low (especially for students), and "we're going to have a lot of fun." Everyone is invited to this event, coming together with those who seek to tell some of the many diverse and compelling stories of this place. Tickets can be purchased online at www.gunnisonartscenter.org, or by calling (970) 641-4029
Illuminations show at museum on Thursday
The Crested Butte Mountain Heritage Museum presents another installment of the Illuminations Slideshow on Thursday October 12 at 7 p.m. This year's theme is People of Crested Butte featuring images from the 70s through the 80s along with images from special guest photographer, Lydia Stern. In juxtaposition to the nostalgia of these early ski town days, we present the lively images of photographer Lydia Stern who captures the community of today.
History of Crested Butte in video presentation at museum
The Crested Butte Mountain Heritage Museum is also hosting a premiere of Oral History Short Videos on Wednesday, October 25, 2017 at 6 p.m. Thanks to a grant from the Crested Butte Creative District, the museum hired video editors to create oral histories and short videos about our local history. Red Lady Films and Crested Butte Films collected spectacular interviews that touch on the many facets of Crested Butte life. Join us at the museum to see the great short videos created from these oral histories and to hear the video editors discuss their projects. Free admission, drinks and snacks provided.
Learn how to manage money in retirement
On Tuesday, October 17, the final part of the Financial Literacy Series, Part-5: Managing Money During Retirement will meet at 5:30 p.m. at the Crested Butte Town Hall. This fifth and final session will bring the information from all of the classes together, as the discussion centers on how to use your financial literacy knowledge to make certain financial assets last throughout a long retirement. For more information contact the Library at (970) 349-6536 or email lisa@gunnisoncountylibraries.org.
Teen classes at the GAC
In coordination with Gunnison Hangouts Teen Program, the Gunnison Arts Center is offering a wonderful selection of classes just for high school ages 14 to 18. Pre-registration is required and students can register at gunnisonartscenter.org, in person or over the phone. Watercolor runs for a two-day class on October 18 and October 25 from 4:30 to 6:30 p.m. The Cell Phone Photo Tour with Allan Ivy is on Saturday, October 21 from 10 a.m. to 12:30 p.m. Hip Hop with Miss Alexandria runs for six weeks and starts on October 30, from 6:15 to 7:15 p.m.
Birthdays:
October 12- Kimberly Metsch, Matthew Hardin, Beth Appleton, Joe Alagna, Tracy Freeman, Michael Marchitelli
October 13- Kim Novak, Rachel Oliver
October 14- Rich Esposito, Dorothy Lockwood, Lily Westbay, Susan Beltz
October 15- John Hopper, Eva Loflin, Laney Giannone, Ian Baird
October 16- Kiley Flint, Jen Hawley
October 17- Terri Parr
October 18- Ella Donovan, Jess Leonetti, Jim Starr, Layne Meredith Nelson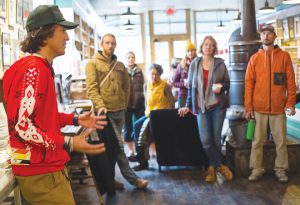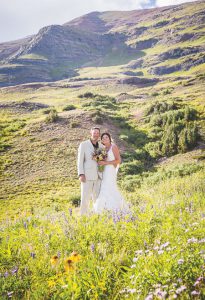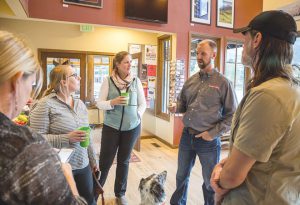 Cameo Question: Snow in the fall is like…