Boo!
It is the week of Crested Butte's big fall holiday — Halloween! Adults kick it off with the KBUT Zombie Prom this Friday, October 27 at the Talk of the Town starting at 9 p.m. There will be floating DJs, prom pictures, gruesome costumes and (most likely) a Saturday morning zombie walk of shame on the streets of CB.
Townie Books and Rumors will be hosting a Halloween story time for all ages on Saturday October 28 at 11 a.m., with readings of Halloweeny stories by a special guest, and some spooky activities!
Local students always have a costume parade at the school on Halloween and on Tuesday, the youngest youngsters get to march through town at the KBUT "Howl-O-Ween Fright Parade" on Tuesday October 31. Meet at 4:30 p.m. at First and Elk. Kids will parade down Elk Avenue and collect candy and treats. It all finishes at the Old Rock Library with hot drinks, snacks, and a surprise appearance from a very special surprise guest.
Off-season Chamber Music Friday
Join the Western Slope Chamber Music Series this Friday, October 27, at 7 p.m. at the CB Center of the Arts for a concert featuring conjugal percussionists Justin and Cassie Bunting, who will perform pieces for marimba, clapping hands and other instruments by Steve Reich, Wayne Siegel, Christopher Norton and Ivan Trevino, along with original compositions. The concert will also include a selection of tasty jazz piano standards and odd improvisations by David J. Rothman. This concert is the third in the New Western Slope Chamber Music Series, whose mission is to connect accomplished regional classical and jazz musicians with audiences in the Gunnison Valley, both through concerts and educational programs, in order to create a year-round, vibrant musical culture for all. For tickets and more information, call the Center at 349-7487, ext. 1, or visit cretedbuttearts.org.
Help design a town playground
The town of Crested Butte will host an open house to present the site plan, play equipment, and landscape design of the new "pirate playground" renovation of the Mary Yelenick playground in Town Park. The open house will be from 5 to 6 p.m. in the Town Council Chambers at Town Hall on Monday, November 6, with light refreshments, a chance to review the playground design, and an opportunity for Q&A with the design team. For more information about this project, click on the "Projects" link at www.townofcrestedbutte.com or call Parks and Rec at 349-5338.
Murder Mystery event at the GAC
It's time again for the Annual Skull Manor Costume Ball in the heart of Spider City, Saturday, October 28, at 8 p.m. Rumors of blackmail, thievery, and scandalous controversies have been circulating through town. We hope everybody can put aside their differences for a night of fun. If not, there may be misfortune on the horizon… Guests can play a character role or simply attend the mystery event and play along. Choose from a fun list of characters such as Betty Archer, Harlequin, Dark Vadoon and many more. The evening is complete with spooky desserts provided by The Local, music, drink specials and more. The cost is $25 per guest, and guests must pre-register.
Birthdays:
October 26- Annie Coburn
October 27- Frank Glick, Jack Linehan, Raye Lynn Malzhan, Matt Smith, Maria Merritt, Amber Jeck
October 28- Jackson Cooper, Russ Lallier, Nick Lypps, Danny Stoneberg, Mike Fabbre
October 29- Katie Martin, Lois Rozman, Davis Velardi, John Brady, Dave Carson, Tommy Linehan, John Wright, Avery Pulley, Donald Pulley, Kaiden Marziano, Kane Hamilton. Gabriella Silva
October 30- Ross Tunkey, Naomi Bilow-Makler, Grant McFarren
October 31- Gulliver Murdaugh
November 1- Elsa Watkins, Dave Hindes, Bryan Hawley, Rob Lindsey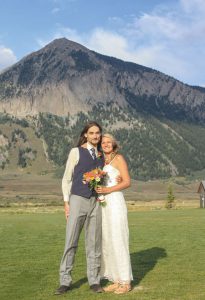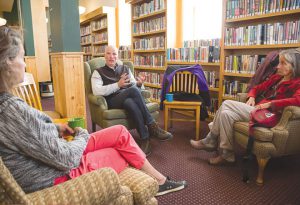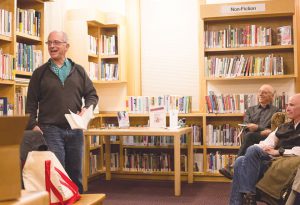 Cameos: What gives you the spooks or creeps you out?