Coffee with a community member
If you are up and reading this early on Thursday, head to the library at 9 a.m for some coffee and information. The Crested Butte Library will host Coffee with the Community with guest Jennifer Kermode, executive director of the Gunnison Valley Regional Housing Authority. Coffee with the Community is a monthly forum that gives the public and local leaders an opportunity to discuss community issues, learn more about local government, and build relationships. So, plan to stop by the Crested Butte Library and have a free cup of coffee with your neighbors, director Kermode, and engage in some community dialogue. For more information contact the Crested Butte Library at (970) 349-6535 or via email lisa@gunnisoncountylibraries.org.
Move the Butte Dance Class: Contemporary
Learn a dance at the Move the Butte contemporary dance class at the Gunnison Arts Center on Thursdays from November 30 to February 15. The fee of $85 per student includes costumes. Instructor Alexandria Rodriguez will choreograph a modern contemporary piece. You'll also get to perform in the Crested Butte Move the Butte Dance show in February 2018.
Paint Your Own Pottery Holiday Special
Make those last minute holiday gifts or special keepsakes in this month's Paint Your Own Pottery event at the Gunnison Arts Center on Saturday, December 9 from 10 a.m. to 2 p.m. Choose from a fun selection of holiday inspired pottery and paint away. GAC staff will be here to help with projects and pieces will be available for pick-up before the holidays. No need to register, just stop on in. Prices range from $5 to $45 per pottery piece.
Family Nights at the Trailhead
The Trailhead Children's Museum is hosting the brand-new Family Nights—Art & Dinner at the Trailhead this December. Families can think, play and create together the following Fridays: December 1, 8 and 15 from 5:30 to 7:30 p.m. A talented art instructor will lead families in jewelry making, photo transfer ornaments and a canvases and cocoa night. It's the perfect chance to create some one-of-a-kind holiday gifts. Along with the art instruction, dinner will be served. To register, visit trailheadkids.org, or call the Trailhead at 349-7160.
Bring the family to a film at CB Library Friday
On Friday, December 1 at 6:30 p.m. the Crested Butte Library will show Zathura: A Space Adventure (PG, 1 hour, 41 min.) as part of the library's First Friday Family Film series. This movie, based on the book by Chris Van Allsburg, is an adventure film of two young boys who, while home alone, find themselves and their home zapped into space via a board game. Will they make it home? Come find out. You're encouraged to bring pillows, blankets, sleeping bags, or whatever you need to make yourselves comfortable, to watch Zathura upstairs at the library, "sleepover style." For more information contact the Crested Butte Library at (970) 349-6535 or via email at alex@gunnisoncountylibraries.org.
Birthdays
November 30- Candy Carson, "Mr. Ben" Poswalk, Heather Dawn
December 1- Trevor Reep, Nancy McCoy, Tom Moore, Adam Gerber, Andris Zobs
December 2- Heather Bradford, Veronica Beck
December 3- Kristen Van Hoesen, Emerson Wohlers, Ben Debnam, Bryan Wickenhauser
December 4- John Cowell, Hallie Weischsel
December 5- Murphy Sloan, Ezra Paden
December 6- Laci Wright, Linda Crouse, Jack Crumpton, Stacee Schultz, Reilly & Logan Walter, Jenny Birnie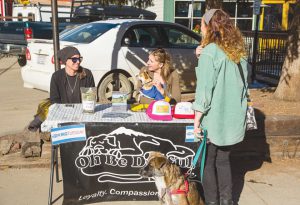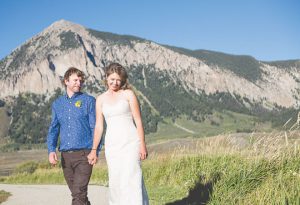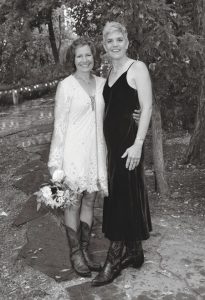 Cameos: How do you make the most of the abundant sunshine
and lack of snow?