Dads and Donuts at the Trailhead
Dads, bring the kids to the Trailhead Children's Museum on Saturday, November 11 and Saturday, November 18 for some off-season playtime. Dads enjoy free donuts and coffee from 9-11 a.m. while having fun with the kiddos. It's free for Trailhead members, and just $6 per person during this special time. For more information, call the Trailhead at 349-7160.
Water is important so tell the local water leaders what you think
On Monday November 13th, beginning at 5:30 p.m. at the Upper Gunnison River Water Conservancy District office there will be an informational meeting to provide an overview of the recent assessment strategy and planning efforts, including what has been completed to date and what is planned for the next five years. This meeting will be held at the Fred Field Western Heritage Center at the Gunnison Fairgrounds. It is vital that all watershed stakeholders engage in this planning effort, On the-ground knowledge from multi-generational families and new residents alike will help accurately identify uses, current and future shortages, and the relationships between different uses.
Local book binder wins international award
Lang Ingalls headed to Holland last month to pick up first prize at the 2017 International Miniature Bookbinding Competition. Lang was up against 155 binders from 25 countries. She bound the book in reliure à cru in red goatskin, in miniature. Design elements include leather endbands and black Strathmore pastedowns and flyleaves.
Arts Center Singers Concert at the GAC
Community choral music returns to the Gunnison Valley with the formation of the Art Center Singers at the Gunnison Arts Center's Black Box Center on November 10-11 at 7 p.m.  The choir is under the direction of pianist Alicia Belgiovane. Local singers come together to share their love of music and will perform songs that every generation likes to sing in a two-night performance.  Doors will open 30 minutes before the concert. Tickets are $12 for adults, $10 for kids 12 and under and seniors aged 60 and older, and members.
An evening of wellness speed dating
Gunnison Valley Health, in cooperation with Cattlemen's Days TETWP and Living Journeys, is hosting a hands-on, educational evening of wellness speed dating at the Almont Resort. Well Matched will take place at the Almont Resort from 5:30 to 7:30 on Thursday, November 9 and all participants will receive a voucher for $30 off their first session with Gunnison Valley Health's Integrative Therapies department. This is an opportunity for the community to learn about how holistic practices such as massage, acupuncture, ortho-bionomy, and hypnotherapy can work in conjunction with modern medicine to address a variety of health needs.
Birthdays:
November 9- Judy Theis, Liam Mortell, Rob Wright, Gretchen Wasinger
November 10- Bernie Muisenga, Danny Byron, Kari Roberts, Mike McKay, Matt Fletcher, Nicole Dickerson
November 11- Bill Coburn, Brian Krill, Jean LaTourette-Gifford, Josephine Kellett
November 12- Dana Bradley, Mark Heller, Kathy Darrow
November 13- Katie Randall, John Hamblett
November 14- Joan Stevens, Melissa Essig
November 15- Greg Hoffius, Steve Melnick, Larry Freeman, Joan Stevens, Jason Oliver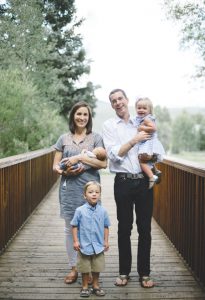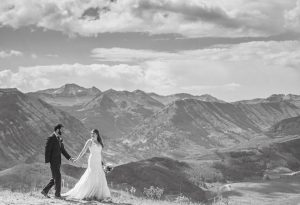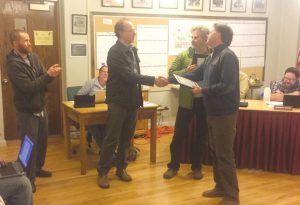 Cameos: Besides an hour with Daylight Savings, what else have you been gaining lately?