Get ready to march
There are two Women's Marches this weekend – one in Gunnison and one in Crested Butte. The Gunni event takes place Saturday January 20th Gunnison at high noon at Legion Park. In Crested Butte, the event is two-tiered. It starts on Sunday, January 21st with a short ski parade at noon at the bottom of the Red Lady lift. The main CB event will begin between 3 p.m. and 3:30 at the CB Four-way as people gather for speeches. The walk up Elk Ave will begin at 4 p.m.
Millie will be in town this weekend
Colorado Statehouse Representative Millie Hamner will be in Crested Butte this weekend to meet with constituents at a few of the events surrounding the Women's Marches. She will be hosting an informal town hall discussion at First Ascent Coffee Roasters on Saturday, January 20 from 10 a.m. to 11 a.m. before heading down to Gunnison for another event.
Open house for new Urgent Care practice
Alpine Orthopaedics has launched a new offering for the Crested Butte community: Alpine Urgent Care. Located in Alpine's Elk Avenue location, Alpine Urgent Care serves patients of all ages and offers "after hours" and weekend availability. Introductory hours for Alpine Urgent Care are currently Monday and Tuesday evenings, from 4 to 8 p.m., with longer hours on Wednesday, Saturday, and Sundays from 9 a.m. to 7 p.m. They will host an open house for the community on Thursday, January 25 from 5:30 to 7:30 p.m., so locals can get to know Alpine's new practitioners.
Learn more about the Jokerville Mine incident
Come to see Nathan Bilow's documentary about the Jokerville Mine Disaster from a historical perspective and also the work that has been done in 2017 to help memorialize those that lost their lives. The event will take place  Wednesday, January 24, 2018 at 6 p.m. at the Crested Butte Mountain Heritage Museum. It is a fundraiser for the Crested Butte Cemetery Committee. The film will be presented by Duane Vandenbusche and snacks and beverages will be served.
Share the Slate meeting
The Share the Slate organization invites everyone who uses and loves the public lands of the Gunnison Valley to join them for a public meeting and membership drive on Tuesday, January 23rd, starting at 6 p.m. at The Talk of The Town. Enjoy a complementary beer, speak with our board members, renew your membership, or become a new member.
CB Film Fest presents Patti Cake$ 
The breakout hit of the 2017 Sundance Film Festival, Patti Cake$ speaks to the rapper inside us all. A heartwarming audience favorite, Patti Cake$ is centered on aspiring rapper Patricia Dombrowski. Set in gritty strip-mall suburbia, Patti Cake$ chronicles an underdog's quest for fame and glory. In this coming-of-age story straight out of her downtrodden hometown in New Jersey, this unlikely rapper finds her voice as a one-of-a-kind hip-hop legend. It will be shown January 18 at 7 p.m. at the Center for the Arts.
Birthdays:
January 18- Al Smith, John Gregg, Elle St. Pierre
January 19- Tanner Gordon, Ashley Sargent, Isabel Aragon, Alan Bernholtz
January 20- Annie Rijks, Blake Woodward, Tim Essig, Aaron Huckstep, Lauren Murry
January 21- Rudy Damjanovich, Linda Carr
January 22- Savannah Talbot, John Nelson, Alyosha Paden
January 23- Jim Talbot, Joni Clark, Stacey Roman, Bonnie Nigro, Veronica Jarolimek
January 24- Pete Nichols, Tyler Largo, Guthrie Moore, Mike Horn, Taylor Norton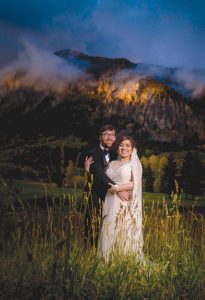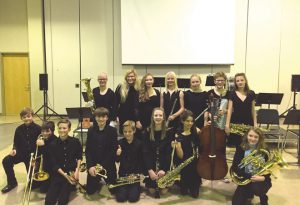 Cameos: What are some positives surrounding this low snow year?