CB3P this Sunday
Get your friends, get some gear and jump into the CB3P race this Sunday, April 29. It's a pole, pedal and paddle tour of the Gunnison valley from Crested Butte Mountain to the shores of the Gunnison River. There are tons of prizes, beer, food and fun for everyone. For more information and/or to register, check out crestedbutte3p.com.
Community Crafting Event on May 1
If you are a craftaholic, plan to join others at the Crested Butte Library on Tuesday, May 1 at 7 p.m. for Community Crafters. This event is free and open to the public and to crafters of all flavors—sewing, knitting, drawing, whatever creative outlet you may enjoy. Work on a community craft project to make Boomerang Bags and t-shirt bags for Sustainable Crested Butte. There will be sewing machines, fabric, instructions and more. If you have a portable sewing machine, bring it with you. You're encouraged to bring your own WIP (work in progress) and come work on your own craft or join our community crafting project at the Library. Call 970) 349-6535 or email lisa@gunnisoncountylibraries.org for more information.
Say farewell to Larry Mosher this weekend
Sunday, April 29 at 10 a.m., there will be a special coffee fellowship to say goodbye to Larry Mosher in the UCC Parlor, 403 Maroon Avenue. Cake, coffee and tea will be served. Join Larry and friends and say goodbye. Larry's daughter, Honor, will also be there. He is moving to Wind Crest, a retirement community south of Denver.
Call for watercolor artists: A Splash of Colorado
The Colorado Watercolor Society (CWS) presents "A Splash of Colorado," an exhibition of water-based artwork expressing the beauty, color, and inspiration through landscape, still life and portrait paintings. This is a juried exhibit and will count towards CWS Signature Status. The entry deadline for the exhibit is Monday, April 30. This exhibit will be held in the Gunnison Arts Center's Main Gallery June 1-30, 2018. The show will be juried by Colorado watercolor artist Steve Griggs, who will give a live demo during the opening on June 1 and a one-day workshop on June 2.Members and non-members of the CWS interested in submitting artwork for consideration and/or attending the workshop should visit coloradowatercolorsociety.com.
GAC call for artists: "Cirque Du Colour" open community fashion, art show
The Gunnison Arts Center's popular annual Fashion and Art exhibit returns for its seventh year with "Cirque Du Colour," which will celebrate color and creativity in the Gunnison Valley—and the GAC now puts out a call for artists to take part. Each artist is allowed a maximum of three entries and all levels and mediums are welcome. Submissions are due by April 27. The gallery opening will be held at the First Friday ArtWalk on May 4 from 5 to 8 p.m. All fashion designs entered will be worn in the annual Runway Show on Friday, May 19. This is a community open show, where local and emerging artists have the opportunity to display their work in a dynamic and professional way.
Birthdays:
April 26- Corky Lucks, Deborah Casey, Michael Linehan, Trish Giassa, Lynelle Stanford, Ted Conner
April 27- Chris Cottrell, Maggie McRaith, Caroline Czenkusch, Jack Huckins, Kyle Benton, Hope Freeman
April 28- Amanda Wojtalik, Eliza Holes, Taylor Garcia, Meike Meissner, Lisa Verhulst, Ruby Laemmel
April 29- Dorothy Falco, Tommy Rozman, Jeffrey Snyder, Greg Gero, Jen Kessner, Phoebe Cahir, Ellie Debnam, Karl Trujillo
April 30- Harvey Castro, Bev Kier, Hillari Spencer, Griffin Rhines, Tracy Nichols, Brianna Bode, Elaine Benes, Molly LaTourette-Gifford, Gustav DesAulniers
May 1- Nicky O'Connor, Cheri Dills, Bob Brazell, Brianna Gomez, Pat O'Neill, Christine Geer, Max Molitor, Monika and Miki Olesen, Rask Dietrich
May 2- Bob Wojtalik, Tony Lambert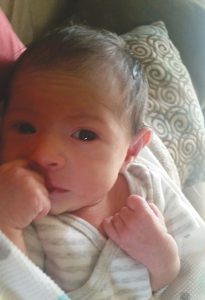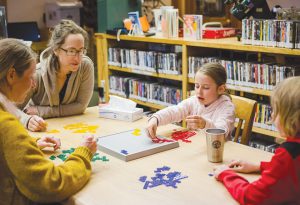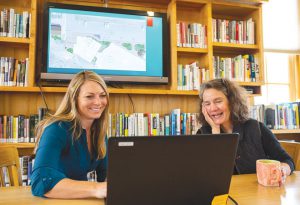 Cameos: In honor of earth day, what are some ways you try and do your part for the planet?