National Dance Day
Join the Crested Butte School of Dance Saturday, July 30 at 4 p.m. at the Center for the Arts outdoor stage for National Dance Day. Wear a tutu or buy one there and join instructor Adge as she teaches the official National Dance Day dance. Clif Bar will give out snacks and there will be prizes just for showing up, like tickets to the KBUT Kampout, certificates for dance classes with the school of dance, and certificates for classes with the Dance Collective. More info and the YouTube link for the dance can be found at dancecrestedbutte.org.
Take a bike ride for a purpose
Join the Gunnison Public Lands Initiative, the Crested Butte Mountain Association, and Gunnison Trails on a free, guided mountain bike ride on the Teocalli Ridge Trail on August 1. Come along for an incredible, challenging bike ride and hear how mountain bikers have shaped the Gunnison Public Lands Initiative's proposal for the protection of BLM and Forest Service lands in Gunnison County. We will meet at the Four-way Stop in Crested Butte at 9 a.m. to carpool to the trailhead. For more information and to register, please visit gunnisonpubliclands.org or call (970) 390-6689.
Prohibition Party: A fundraiser for CBMF
Wear your finest 1920s treasures at the swankiest joint in town, and enjoy a silent auction, dancing, dinner and entertainment at a Prohibition Party benefiting the Crested Butte Music Festival on Tuesday, August 2 at 6 p.m. Tickets are $150; purchase online at crestedbuttemusicfestival.org or call (970) 349-0619. The jazz-inspired ensemble Carte Blanche will perform classics that transport you back in time and 8 Count Entertainment will wow audiences with gravity defying hand balancing, fast and fearless juggling and contortion acts. The night will conclude with a show of masterful ballroom dancing.
Historic 40th Annual Pearl Pass Tour to Aspen
The 40th Annual Pearl Pass Tour to Aspen is September 10-11. Meet at the Crested Butte Mountain Heritage Museum at 8 a.m. The tour leaves at 9 a.m. sharp. It's a two-day ride for everyone this year, and Klunkers are the desired method of travel. There will be a campout on Saturday night.
Ask a midwife a question in Gunnison
Have you ever wondered what a homebirth would be like? Do you know what the differences are from having a hospital birth? Do you know what homebirth means to a midwife? On Monday, August 8 at 6 p.m. there will be a Q&A night at The Local Market with our local midwife, Marlene Bergman. She will share with us what being a midwife means to her and answer any questions that you might have. This will be an informal night to make the citizens of the Gunnison Valley aware of another birthing option.
Birthdays
July 28- Bill Mog, Izzy Singleton, Sharon Albrecht
July 29- Mary Gifford, Dan Devlin
July 30- Jill Norris, Dusty
Demerson, Mary Barbour, Marla Covey, Joyce Dalbey,
Kim Reichhelm, Lee H. Ervin
July 31- Betsy Heartfield,
Johnny Biggers
August 1- Brad Ellis, Jerry
Garcia, Amelia Rutherford
August 2- Eileen Hughes,
Ali Roth
August 3- Marcia Dowell,
Claudia Bucholz, Carissa
Duncan
To add a birthday email editorial@crestedbuttenews.com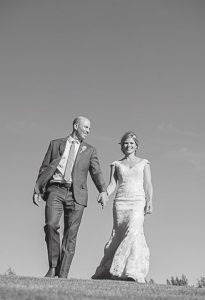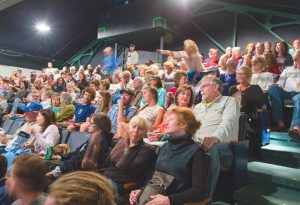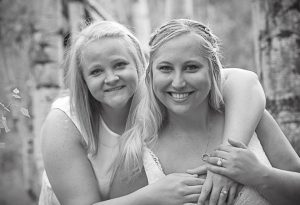 Cameo Question: How do you flip it?