Go Emma!
Root, root, root for the home girl. CB's Emma Coburn will be running in the Olympic in Rio this weekend. Catch her Saturday morning and hopefully again on Monday in the finals!
Old Rock is beautiful
Congratulations to the Old Rock Library. In Techinsider's list of the most beautiful library in all 50 states, Crested Butte's library was the pick for the Centennial State: "Colorado: Made of sandstone, the Crested Butte historical library was built in 1883 and was originally used as a two-room schoolhouse."
Meet the town manager candidate's
The town of Crested Butte invites you to come and meet the candidates for the Town Manager position. An open house will be held Wednesday, August 17 from 5 to 6:30 p.m. in the Town Council Chambers located in Town Hall at 507 Maroon Ave, Crested Butte.
Go Titans!
The CBCS Volleyball Team will be hosting a Car Wash August 14, 2016, from 11 a.m. to 3 p.m. in the Community Banks parking lot, to raise money for their upcoming season. Stop by, suds up and support your local team!! Go Titans!!
It's a political picnic!  
Celebrate with local Democratic candidates and friends from 4 to 7 p.m. on Sunday, August 14th. We will cook hamburgers and veggie burgers at Gunnison Mountain Park just east of Almont. You may bring a side dish or dessert to share if you wish. All drinks are BYOB. Water will be provided. We will have local county commission candidate John Messner and Commissioner Jonathan Houck. Also attending are Representative Millie Hamner, Senator Kerry Donovan and Colorado House candidate Barbara McLachlan. RSVP at https://www.facebook.com/gunnisondems/event.
Wildflower & Science extravaganza with 1% for Open Space, RMBL
The final extravaganza of the summer season will focus on what world-class scientists are studying in our high altitude environments in some of our favorite spots. This full-day immersion roams through various research sites to learn about current research being conducted live on these lands, open space preservation as a key to understanding our physical world, and how these two organizations work together on land conservation for scientific research. The Gothic-Gunsight-Kochevar Extravaganza will take place Tuesday, August 16 from 8 a.m. to 5:30 p.m. For more information on 1% for Open Space visit www.1percentforopenspace.org; for the Rocky Mountain Biological Laboratory see www.rmbl.org.
Fall season dance: On the ground and in the air
The Crested Butte School of Dance and the Dance Collective join forces again to get ya groovin' this fall. The schedule is posted. Registration opens August 15. Stacked with incredible, unique classes for all ages, including parent toddler movement, aerial for kids ages 5 and up, Old Skool Jazz, tons of adult classes like contemporary, Aerial Dance, beginner jazz and so much more. Check the website for details.
Birthdays:
August 11- Amy Williams, Kathleen Ross, Steve Cook, Doug Kroft
August 12- Linda Priest, Mert Theaker, Jewel Millard, Spencer Madison
August 13- Peter Chase, Rick Gaither, Cea Anderson, Faith Gasparrini, Tina Curvin, Bill Husted
August 14- Mary Kunes, Katie & Maddie Thomas, Rosie Ewert, Aidan Gunderson
August 15-Chris Morgan
August 16- Marc Shellhorn, John Councilman, Jay Leonard, Allen Beck, Ian Hatchett, Allen Beck
August 17- Norm Bardeen, Vicki Shaw, Karl Plambeck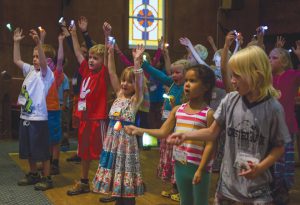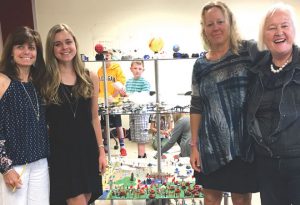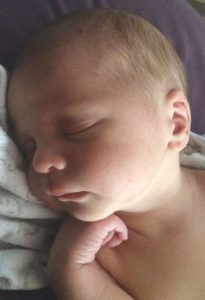 Cameo Question: What could be better about Crested Butte