Awareness Night/Beacon Brush Up this week
The Crested Butte Avalanche Center is hosting its annual Avalanche Awareness Night and the Beacon Brush Up Friday and Saturday, December 8-9. Awareness Night is at Mountaineer Square and doors open at 5:30 p.m. It's $5 to get in and there will be beer, pizza, presentations and, not one, but two raffles. Beacon Brush Up is 9 a.m. to 3 p.m. on Saturday at the community school and is free. For more information check out cbavalanchecenter.org.
Christmas Music Wednesday
The UCC Handbell Choir and friends will present their gift of Christmas music this Wednesday, December 13 at 7:00 p.m. at the UCC located at 403 Maroon in Crested Butte. This is a free, one hour concert and everyone is invited to come and enjoy.
Hanukkah celebration begins Tuesday
The first night of Hanukkah is Tuesday. Congregation B'nai Butte invites you to join in celebrating the first night of Hanukah at the Brick Oven at 6 p.m. We will light the Hanukia outside and continue with our traditional festive pizza party inside the Brick Oven. Pizza and non alcoholic drinks our on us. Everyone is invited to take part in the celebration.
Holiday Light Up Nights this weekend
We are approaching Light Up Night weekend in Crested Butte and Mt. Crested Butte. Santa will parade down Elk Avenue on Friday evening to light the tree outside the Brick Oven at 5:30. Stick around to take pictures with Santa and Santa Paws from Oh Be Dogful. On Saturday, the Mt. Crested Butte Light Up Night, starts at 5:30 p.m. where there will be have a drawing for presents that Santa has promised to bring with him to the tree lighting. Enjoy live music by Tyler Hansen at both events and S'mores at Saturday night's lighting.
Center for the Arts presents Big Bad Voodoo Daddy's Wild & Swingin' Holiday Party
The Crested Butte Center for the Arts winter season begins soon with an energetic big band sound of holiday classics and originals from Big Bad Voodoo Daddy.  They will play December 18 at 8 p.m. Early bird ticket prices are available until December 11. For this special holiday party they take a rockin' sleigh ride from Chuck Berry's "Run, Run Rudolph" and Elvis Presley's "Blue Christmas," to renditions of classics such as a New Orleans-infused "Frosty the Snowman," making multiple stops through their originals such as "Rockabilly Christmas."
Birthdays:
December 7- Sydney Loyed, Tony Campana, Ray DelTufo, Matt Kuehlhorn, Hanna Weichsel, Jeff Deutsch
December 8- Amanda Knoll
December 9- Fred Garing, Beth Carter, Lucille Lucas, Colton Schnailter, Dan Jones
December 10- Butch Hegeman, Andy Shepard, Randy Garcia, John Hess, Roy Huffstetler, Ashleigh Cahir, Jared Tisdale, Mikayla Molitor
December 11- Mary Whitson, Jessica Frame, Susan Napier
December 12- Wouter van Tiel, Jack Schubert, Matt Cahir, Mike Larson
December 13- Martina Walton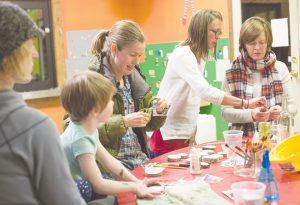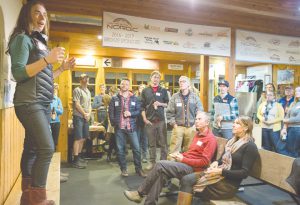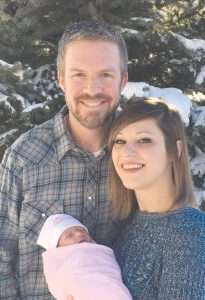 Cameos: What are your thoughts on the power of the
snow dance?