Another local at Olympics
In addition to Aaron Blunck and David Chodounsky, local Tyler Johnson is over in South Korea working as a ski tech for US Ski Team members Ryan Cochran-Siegel and Wiley Maple. Wiley races downhill and Ryan will race in the Super Combined, Super G and potentially the Giant Slalom.
Opensnow's Joel Gratz speaking
Weather forecasting guru Joel Gratz, the brains behind the operation of opensnow.com, will be in Crested Butte to speak about Mountain Meteorology on Friday, February 16 at the Crested Butte Town Hall council chambers 6-8 p.m. The cost is $15 for the general public, $10 for CBAC members, and all proceeds to benefit the Crested Butte Avalanche Center. There will be free adult refreshments available.
Party this Friday and Saturday
Two of the community's traditional parties are this weekend. The Crested Butte professional Ski Patrol Attitude Adjustment Party is Friday at the Public House. Live music, raffles and fun are guaranteed and the Mountain Express will be running late night buses to get people home safely. The last bus from CB's Old Town Hall will leave for Mt. Crested Butte at 2:10 a.m. On Saturday, join the High Country Conservation Advocates (HCCA) for the 41st Annual Red Lady Salvation Ball featuring Pimps of Joytime at the Eldo in Crested Butte. Celebrate 41 years of keeping Red Lady mine-free. Additionally, the renowned Red Lady Ramblers will start off the evening during the happy hour featuring complimentary appetizers and cocktail specials.
Movies that Matter at the Crested Butte Library thisTuesday
Enjoy one of the Crested Butte Library's monthly "Movies that Matter" on Tuesday, February 20 at 7 p.m. This month view GMO OMG (2013) by filmmaker Jeremy Seifert. This film explores the impact of the loss of seed diversity and the widespread use of genetically modified seeds upon us and our planet. For more information contact alex@gunnisoncountylibraries.org or call (970) 349-6535.
Walk around and learn some Crested Butte history
If you want to learn more about the history of our wonderful town and valley, enjoy our winter wonderland and take an historic walking tour with officials from the Crested Butte Mountain Heritage. Meet at 10 a.m. Saturday, February 17 in front of the museum at 4th and Elk Avenue. The tour is $10 per person and will last approximately 90 minutes. Several more tours will be available through the winter. Dates can be found at crestedbuttemuseum.com. Private tours may also be scheduled for groups of three or more by calling the museum at (970) 349-1880.
Birthdays:
February 15- Deb Cheesman, B.J. Rozman, Eric Tunkey, Kaitlyn Seifert, Mark Voegeli, Michael Gruskin
February 16- Elliot Stern, Sullivan Marshall, Sammy Cloud, Gesa Michel, Di Bridges
February 17- Nicholas Garland, Carol Morse, Dylan Curtiss, Luca Tjossem, David Dickerson
February 18- Donna Arwood
February 19- Trent Sweitzer, Laura Martineau, Polly Oberosler, Marie McHale, Royal White
February 20- Donna Rozman, Honeydew Murray, Diana Graves, Pierre Choucroun, Tom Caron, Slater Weil
February 21- Ben Arwood-Levine, Abby Hird, Cara Cunningham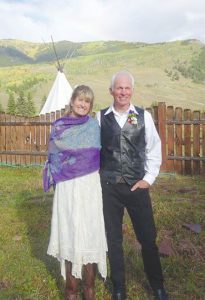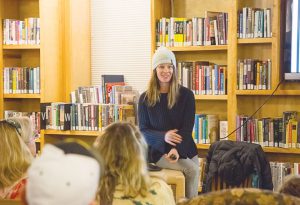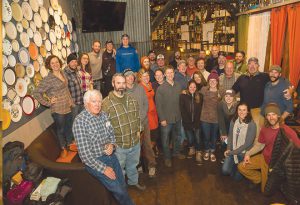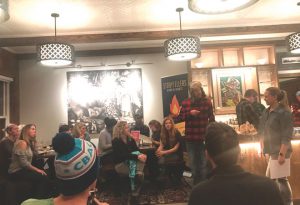 Cameos: What makes your Tuesday Phat?