Mardi Gras parade Tuesday
It is an early Mardi Gras this year and it will be celebrated this Tuesday, February 13. There will be a parade on Elk Avenue starting at 5:30 p.m. Anyone can join in…just show up with your float at the Depot at about 5 o'clock. Enjoy a Hurricane and celebrate with some beads.
Trailhead Valentine-making Family Night this Friday
Bring the family to dinner at the Trailhead on Friday for a Valentine-making Family Night on Friday, February 9 from 5:30 to 7:30 p.m. The $15 cost includes art supplies, dinner, and playtime in the museum. Families and friends work together and learn fun, abstract watercolor techniques to create vibrant backgrounds for your Valentine cards. Bring a friend, neighbor, grandparents—all are welcome in this fun family night at the Trailhead. Everyone will have one-of-a-kind Valentines to take home.
Annual Flauschink button contest is on! 
Crested Butte will be celebrating its 50th year of Flauschink this spring and organizers are looking for a fabulous button design for the 2018 button.  This will be the event's 50th button. Please submit your design by mail to Sherrie Vandervoort, Box 152, Crested Butte or email it to sherbearcb@yahoo.com by February 26. The winner will receive $50 and will forever be a part of Flauschink history.
Nutrition and Cancer talk at the CB Library
Jen Nolan, BS, MS, will present a talk about "Nutrition and Cancer" at 7 p.m. on Monday, February 12. Learn how healthy eating can aid in the prevention of cancer and how nutrition can be used, in an integrative way, alongside certain cancer treatments. Jen will share common causes of cancer and teach healthy strategies to incorporate into your daily lives. Prevention and lifestyle changes are our best defense against cancer. Call (970) 349-6535 or email lisa@gunnisoncountylibraries.org for more information.
Author Jamie Ford coming to Crested Butte Library
Jamie Ford, New York Times bestselling author, is coming to Crested Butte for two events. He will be reading from his latest novel, Love and Other Consolation Prizes, at the Crested Butte "Old Rock" Library on Thursday evening, February 8 at 7 p.m. In addition, he will host a writing workshop on that same date, from 10 a.m. to 1 p.m. at the Mt. Crested Butte Town Hall.
GAC's Painting & Pizza: Teen AND Series
Calling all teens: Get creative with your friends on a Saturday night while enjoying pizza at the Gunnison Arts Center on Saturday, February 10 from 5 to 7 p.m. Start and finish a popular painting with acrylic paints on canvas. Instructor: Emily Woods. The cost is $10 per student (Gunnison Hangouts Program). Students must pre-register by February 9 for supplies.
Birthdays
February 8- Nancy Bell, Fred Drake, Bob Browne, Amy Needham, Kim Bosler, Karla College, Avery Bernholtz
February 9- Evan Dawson, Ian Loeffler, Abaigeal Lypps, Katelyn Zieff
February 10- Eddie Stern, Cathy Benson, Sky Egelhoff, Mark Goldberg, Joe Leinsdorf, Tess Hillman
February 11- Abby Leinsdorf, Hayley Lumb, Dylan McKnight, Casey Falter, Raynor Czerwinski
February 12- Bill Smith, Don Diest, Jennifer Bunch, Hunter Wright, Gus Hensley, Laura and Jordan Silva, Annie Klimsza, John Dugenske, Matty Robb
February 13- Vinnie Rossignol, Mo Gillie, Cathy Steinberger, Mary Tuck, Alex Biddle, Emily Girdwood
February 14- Eric Ervin, Lee Lynch, Cindy Valian, Benny Piquette, Venice Van Horn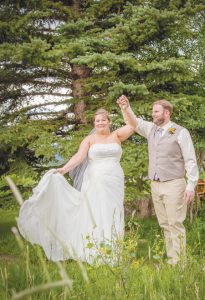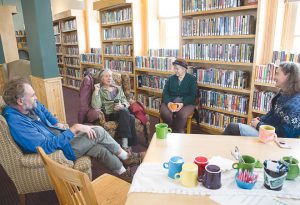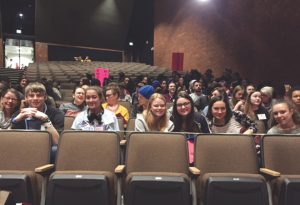 Cameos: What are some of the best ways to spread the love around Valentine's Day?