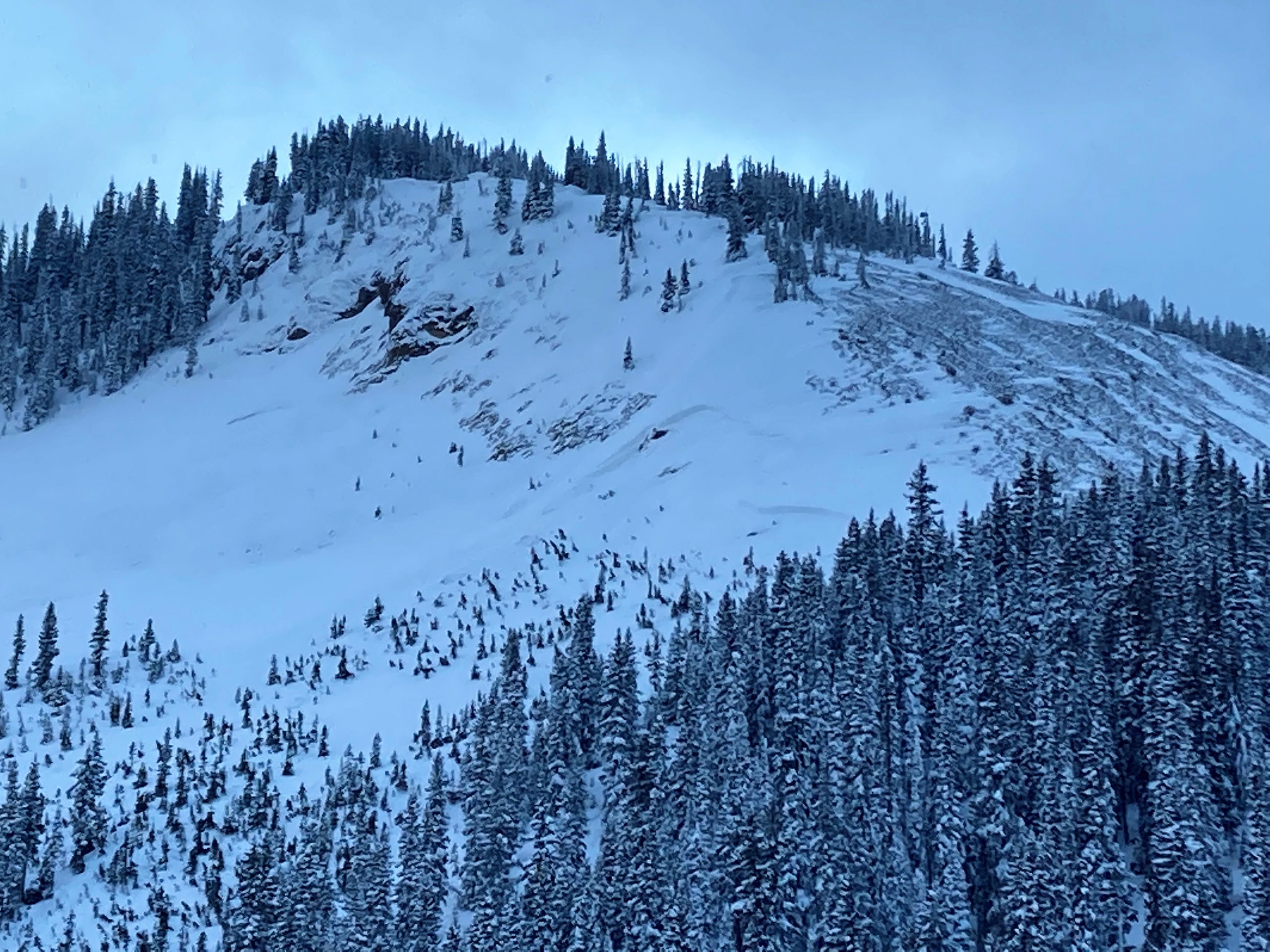 image courtesy Crested Butte Avalanche Center
One of the most well-known backcountry travelers in Crested Butte, Jeff Schneider, was killed Friday, December 18 in an avalanche that occurred in the Anthracites west of Crested Butte. Known locally as Schnoid, Schneider could be found in the mountains any season of the year and was an avid backcountry skier. 
According to the Crested Butte Avalanche Center website, Schneider was caught and killed in a large persistent slab avalanche in the Anthracites, on a run known as Friendly Finish. 
The CBAC reports that "Preliminary observations suggest that the slab avalanche was several feet thick, likely breaking on a layer of old, faceted snow that was buried about a week ago. Previous to descending, the victim spoke with a group of two skiers who were also traveling in the area. When the two skiers completed their descent and returned to their parked snowmobile they found the victim's snowmobile parked without any sign of him. They snowmobiled to a place where they could see the slope he told them he was planning to descend and saw a fresh avalanche. They located the victim with a transceiver search and extricated him from the debris. Tragically he did not survive the event."
Members of Crested Butte Search and Rescue responded to the scene Friday afternoon.
The CBAC and CAIC will be conducting an accident investigation tomorrow.  More details on the incident are forthcoming.
Our deepest condolences go out to the family, friends and backcountry community. Schnoid was a good man. 
The CBAC avalanche forecast for Saturday, December 19 is "considerable" and one of extreme caution. "Our buried weak layers are incredibly fragile and are at their tipping point beneath slabs up to several feet thick. Increasing winds today will continue to spur natural avalanches."
We will have more details of the tragic accident in next week's issue of the Crested Butte News.