HCCA doubleheader to celebrate 40 years
High Country Conservation Advocates celebrates its 40th year with a special Double-Header 40th Anniversary Red Lady Salvation Ball. On Thursday, March 9, please join the group for opening night of the Red Lady Ball at the Eldo. HCCA's house band, the Red Lady Ramblers, will feature local musicians and HCCA advocates. Then on Friday, March 10, the String Cheese Incident will take center stage at the Eldo for the exciting climax of the Red Lady Ball. For more info, visit please visit https://www.hccacb.org/events/red-lady-ball/.
Another award for the local rum
Crested Butte's Montanya Distiller's has won the New-To-Export Award from the Colorado Department of Agriculture. Montanya won the award for its innovation in getting its rum marketed in Europe. The state singled out Montanya for its tenacity and can-do attitude when faced with logistical challenges, which has proven too much for many large companies. Congratulations on another prestigious award.
Gothic Mountain Tour
The 11th Annual Gothic Mountain Tour is this Saturday starting behind the school at 6 a.m. The event is a great way to test our your mind, body and gear as you prepare for the Grand Traverse and a great event in and of itself. For more information or to register go to cbnordic.org.
"Coffee with the Community" at CB Library
Mark your calendars for a new monthly program at the Crested Butte Library, part of the successful "Coffee with the Community" series. The program kicks off on Tuesday, February 28 at 9 a.m. with guest Michael Reily, Crested Butte's chief marshal. The program is an open forum for the community to ask questions and get answers about community issues from community leaders. Prepare your questions and head to the library to enjoy coffee with your community.
Waiting for Lefty opens next week
Crested Butte Mountain Theatre opens Clifford Odets' action-packed play Waiting for Lefty at the Mallardi Cabaret Theatre, Thursday, March 2. There will be a short talk-back session after each performance. Directed by Hana Keegan the play has a cast from Crested Butte, Gunnison and Western State Colorado University. Get your tickets early. Waiting for Lefty plays March 2 to March 4 at 7 p.m. Tickets range from $12 to $18 and can be purchased on line at cbmountaintheatre.org or by calling 349-0366.
Community cancer and
genetics event 
Living Journeys, along with Gunnison Valley Health, Cattlemen's Days Tough Enough to Wear Pink and the Crested Butte/Gunnison Wellbeing Connection will host an evening of resources and information concerning cancer and genetics at the Almont Resort on Tuesday, March 7 from 5:30 to 8:30 p.m. The evening will feature guest speaker Katie Stoll from the Genetic Support Foundation, a nonprofit organization devoted to providing objective and up-to-date information about genetics. Stoll will speak specifically on the relationship between genetics and cancer and host a roundtable discussion where the public is invited to ask questions and find out more. For more information call 349-2777 or visit http://www.livingjourneys.org/cancer-and-genetics-march-7th/.
Birthdays:
February 23- Diana Wickenhauser
February 24- Addison Bogardus, Sherry Deetz Nelson, Ryan Dowell, Sally Hensley, Ryder Miller, James Andrew Herndon, Sarah Steinwand, Skylar Donnell, Michelle Bivens, Anna Cole
February 25- Candace Targos, Jessie Dean, Jim Herndon
February 26- Bob Giannone, Maggie Nunn, Tiffany Deutsch, Caleb Hash, Donna O'Connor
February 27- Colin Drake, Madeline Derusseau, Tiffany Burgess, Ben Vulich
February 28- Carol Kastning, Winnie Haver, Lilah Young
February 29- Jefferson Lewis
March 1- Dawne Belloise, Bethany Cloud, Liz Sanderson, Don Cook, Kerry Young, Pete McCurrach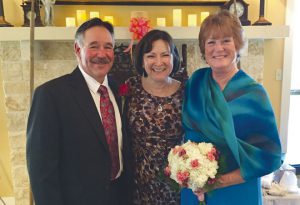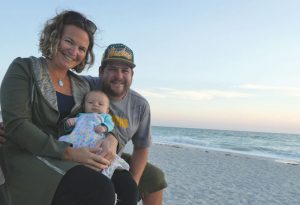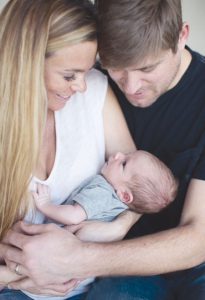 Cameo Question: What would you do if you were stuck on the Silver Queen lift for an hour?