Off-season Bingo on Friday in CB South!
KBUT's off-season BINGO debuts at Tully's in Crested Butte South on Friday November 17. This ain't your grandmother's BINGO. Don't miss this wild and rowdy community event supporting KBUT Community Radio. The cost is $10 for a 10-pack of BINGO cards. Doors open at 7 p.m. Games begin at 8 p.m. Compete for cash, gift certificates, and more. Come out to Tully's and get your BINGO on! BINGO is a 21+ event. Call 349-5225 for more information.
Move the Butte 2018, call for dancers
Calling all dancers, movers and shakers for the Crested Butte Dance Collective's annual production of Move the Butte—an amazing community dance production full of love, joy and community dance. This year's Move the Butte show dates are set for February 20-24, 2018. If you would like to participate as a dancer, please email movethebutte@gmail.com or visit the Crested Butte Dance Collective Facebook page.
Small business recognition
Chopwood Mercantile has been named a finalist in Rubicon Global's "Best Small Business in America" contest. Businesses were encouraged to list the challenges they've faced and overcome to make the business successful as well as socially and environmentally conscious. The winner will receive $10,000 to help support the growth of their business. The "Best Small Business in America" will be determined by online vote at  www.rubiconglobal.com/best-small-business-contest-voting/#contest with the winner announced on "Small Business Saturday"— Nov. 25.
Art Babies classes at the Brick
Have a blast dumping, pouring, shaking, mixing, painting, and generally making a mess in this fantastic sensory-based art class for babies and toddlers at the Trailhead. The Trailhead provides the supplies, and the instructor leads each parent and child through a variety of creative art activities. The best part? The mess is on the children's museum's floor, not yours! This is the perfect opportunity to get your child's hands messy while you learn how to do some fantastic art projects with your baby or toddler. Enjoy time in the museum with other families after Art Class. Classes start in November and run through February. To register, visit trailheadkids.org.
Philosophy on Tap at Crested Butte Library
Join others at The Brick Oven, 223 Elk Ave., at 6:30 p.m. for Philosophy on Tap, on Tuesday, November 21. They'll draw a few brews and engage in some philosophical conversation about: How does the fantasy of film influence an illusion of our own reality? What is reality? Call (970) 349-6535 or email alex@gunnisoncountylibraries.org for more information.
Birthdays:
November 16- Connor McGuire, Maggie Dorris, Randy Wiig, Tom Lucci, Robyn Hildbradt, Kevin and Savannah Freeman
November 17- Willy Coburn, Chris Hensley, Dale Kramer
November 18- Owen Honroth
November 19- Than Acuff, Jennifer Rose, Cindy Azud, Lyndsey Oberosler, Mike Boyce
November 20- Erin Garcia, John Theis, Alain Boscaro, Dylan Boscaro
November 21- Scottie Early-Moss, Kate Grimes, Mark Sawyer, Mac Bailey, Tricia Guthrie, Laura Jane Wrzesinski
November 22- Calla Cloud, Hannah Valian, Chris Muhr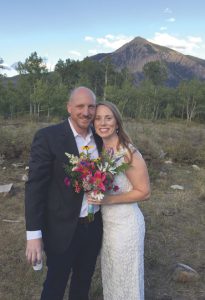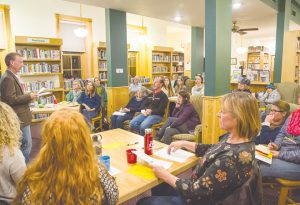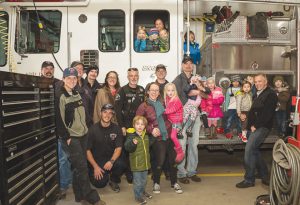 Cameo Question: What would you sacrifice for snow?