Nordic racing mayhem
This Sunday and Monday, January 14-15 Crested Butte will see an influx of roughly 400 Nordic ski racers here for the Rocky Mountain Nordic Junior National Qualifier Races at Ruthie's Run on the Bench. The races on Sunday are classic sprints with qualifiers starting at 9 a.m. and heats start at noon. The races on Monday are freestyle mass starts which will go off at 10 a.m.
Stephanie Lane Stephenson Artist Reception Friday
An opening reception for artist Stephanie Stephenson will be held Friday, January 12 at the Piper Gallery in the CB Center for the Arts from 5:30 to 7:30 p.m. Stephanie's "Scenes and Dreams" displays colorfully painted and wood burned picture frames and layered paper mountain scene art. "Sushma's Dream Catchers" features non-traditional creations of driftwood, vintage findings, stones and beads along with recycled sari silk purchased fair trade from India. The sari silk symbolizes the life of a little girl named Sushma (her name means beautiful). Sushma was rescued from a brothel in the red light district of New Delhi, India when she was four years old. Every time a dream catcher is sold, a percentage goes to Sushma. Show runs through January 22 at the Piper Gallery.
Join the Creative District board
The Crested Butte Creative District is seeking an individual to fill a vacant seat on the Creative District Commission. Commissioners are responsible for setting the course of the Creative District, with current initiatives including public art projects, professional development for creatives, arts education for youth, and marketing the Creative District. To find out more about the commission seat and apply visit: http://www.cbcreativedistrict.org/commissioner/. Applications are due by Tuesday, January 30, 2018 at 5 p.m.
Gunnison Valley Health early blood draws
Early blood draws, part of the Gunnison Valley Health Wellness Events, will take place on Wednesday, January 24 and Thursday, January 25 from 6:30 to 9 a.m. at the Queen of All Saints Parish Hall in Crested Butte. Community members are encouraged to schedule an early blood draw for a low-cost screening that will provide information that can help improve general health status and identify conditions that may require the attention of a physician. Online reservations are open now through January 21 at gunnisonvalleyhealth.org/wellnessevents. For more information call 642-8418.
Watercolor & Wine–Cozy Cabin
Be guided step-by-step through a watercolor painting from start to finish on Wednesday, January 17 from 5:30 to 7:30 p.m. Instructor Suzanne Pierson  will give lessons on setting up to paint, wash and watercolor painting techniques, composition and more. Held in the Center for the Arts lobby and bar, wine and wine spritzers are provided to participants 21 and older, so you can relax and create. Absolutely no watercolor experience is necessary. The classes will be held one Wednesday a month through March with rotating topics.
Birthdays:
January 11- Alex Theaker, Jeffrey Isaac, Heather Garrison
January 12- Lisa Chase, Jenna Velardi, Ben Gillie, Jackie Scalzo, Josh Harvey, James Patrick Page, Christy Kong-Eaton, Rose Reyes, Mary Hayes-Larson, Robin Yepes
January 13- MacKenzie Mailly, Darren Glick, Karina Steele, Gary Hillman, Tate Young, Ian Billick, MariaFenerty, Rob Carney
January 14- Ben Frame, Tom Dill, Terry Camp, Ralph Christopher
January 15- Pat Wallace, Kevin Krill
January 16- Ric Ems, Barbara Winter
January 17- Alex Reinhardt, Allan Roman, Toby Martineau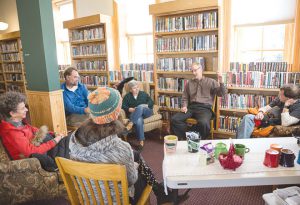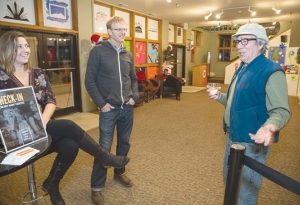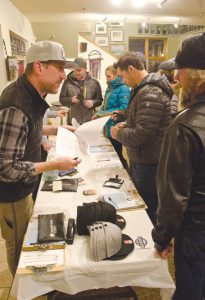 Cameos: In honor of Dr. Martin Luther King Jr. Day, what is your dream?