Trailhead After-School Programs
Looking for art-based after-school programming this school year? The Trailhead Children's Museum is offering new programs that start this week for kids to come be creative, play and explore at the new museum space at the old Center for the Arts. Kindergarten Fridays take place every Friday from 1:40-5 p.m. It's a great half day program for the kindergarteners to explore, play on the new playground right behind the Trailhead and create art at the museum. After School Art for K-5th grade will take place on Mondays and Thursdays from 3:45-5 p.m. Trailhead art instructors will teach new mediums of art each week. To find out more about After-School Programs and to register, visit www.trailheadkids.org. The Trailhead is holding limited hours this September and October at its new home in the lobby of the old Center for the Arts. Stay tuned for more exciting Trailhead news!
Ride the Lupine with the Land Trust
The Crested Butte Land Trust Stewardship Education Day is Monday, September 9. There will be a mountain bike ride on Lupine and the Lower Loop with CBLT and CBMBA discussing the intersection of trails and conservation.  Meet at Rainbow Park at 9 a.m.
Center winding down
It's the last show of the Center's Summer Concert Series with internationally acclaimed guitar virtuoso Trace Bundy (Friday, September 6). Then grab some relaxing and inspiring time outdoors contemplating the wild and playing with words in the Creative Writing Taster Series: Nature Writing (Saturday, September 7). For the visually inclined, Creativity & Cocktails enters its fall series with Silk Hoops & Sips working with fabric dyes and silk material (Tuesday, September 10). The final Figure Drawing Series installation features Perspective & Foreshortening (Wednesday, September 11) and the Wheel Throwing Workshops continue (Friday, September 6).
Pirate Park opening…soon
The date is set for the grand opening of the Mary Yelenick playground. A party will be held Friday, September 20 from 4 to 6 p.m. The new "Pirate Park" is still under construction but will be finished in September. Adventure awaits with a treasure hunt and prizes, so put it on your (and your kid's) calendar.
ArtWalk Fest 2019 in Gunnison
Celebrate art and creativity of all kinds during Gunnison's ArtWalk Fest on Friday, September 6 from 5 to 10 p.m. See live art in action, view gallery openings, participate in painting, or throwing clay on the wheel, watch improv skits and dance performances on IOOF Park Stage, enjoy local craft food and beer, and experience the art and culture our amazing town has to offer. Finish the ArtWalk at the GAC with live music on the South Main Stage featuring Peach Street Revival, psychedelic blues-rock and '70s covers, hailing from Grand Junction. This entire event is free and open to all ages.
Birthdays:
September 5- Aleesha Towns-Bain, Laura Smith, Genevieve Bachman, Brooks Hudson
September 6- Alex Ewert, Brian Dale, Toby Goldberg, Natalee Hecker
September 7- Audry Jacobsen, Tracy Smith, Henrietta Raines, Shyanna Dachs, Hank De Roach
September 8- Bob Brotherton, Dennis Lass, Tyler Lucas
September 9- Julia Galloway, Sierra Leonetti, Ron Foster, Flora Rotner, Karen Janssen
September 10- Debra Bird, Levi Parr, Dr. Elliot Brown
September 11- Rose Radziej, Tracy Williams-Hastings, Mike Molitor, Rob Rossman, Maile Cowell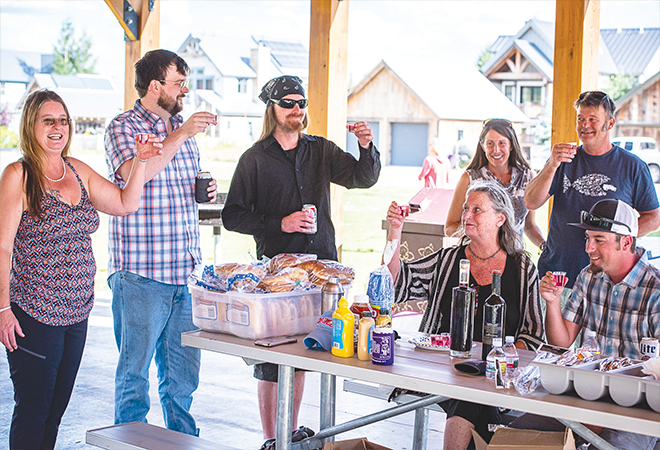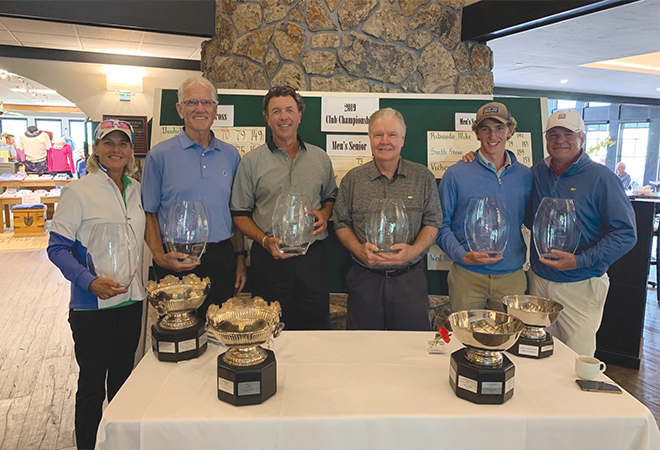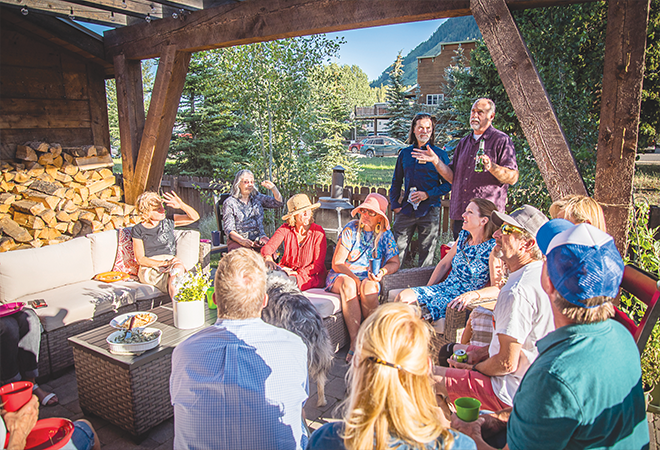 Cameos: If you could only eat one ice cream flavor from here on out, what would it be?