Syllables and Sound
Calling all musicians, songwriters, bands, bards, spoken word aficionados, poets, short story writers, performance poets and all other forms of musical and written art. Come celebrate the local talent of the Gunnison Valley by signing up as a performer and share your art with your community. Or, support the creative cornucopia of the audio arts by simply showing up as an audience member. If you are interested in performing, please contact Joe Knight at (214) 364-3222 or joe@crestedbuttearts.org by September 3. Performers are required to attend the sound check at 4 p.m. on September 4. There is no fee to perform.
Handcycling World Championships
The Adaptive Sports Center and ReActive Adaptations are bringing the Handcycling World Championships back to Crested Butte Friday and Saturday, August 21-22. The two day competition opens with a Hill Climb under the Red Lady Lift on Friday at 5 p.m. and the action continues Saturday with the cross-country race at 10 a.m. and the downhill at 3 p.m. all in the Evolution Bike Park. Awards will be held at the conclusion of the downhill in Butte 66.
Edible mushrooming workshop Sunday on Elk Avenue
Have you ever wondered if that mushroom thing growing in your yard or in the woods nearby is edible? If you answered yes, then consider an Edible Mushroom Identifying workshop with Mountain Roots with local mycologist Kira Taylor on Sunday, August 30, from 2 to 6 p.m. for a quick lesson and a short afternoon hike to discover the variety and wonder of Colorado fungi. The workshop begins at Elk Ave garden in downtown Crested Butte (near corner of 2nd and Elk). More information is on Mountain Roots' Facebook page and website.
CB Film Fest's final summer "Dinner and A Movie"
The Crested Butte Film Festival presents its final "Dinner and A Movie" of 2015 this Thursday. The film is the French comedy-drama The Intouchables (Untouchables) directed by Olivier Nakache and starring Francois Cluzet and Omar Sy. The film is the biggest money-maker outside the English language and was voted the cultural event of 2011 in France. The film plays Thursday night, August 20, at 7 p.m. at the Center for the Arts. Preceding that is CBFF's popular "Dinner and A Movie" at 5 p.m. at The Bacchanale Italian Kitchen. The Intouchables will also screen Saturday night, August 22, at the Gunnison Arts Center in Gunnison.
Sustain Fest this weekend
A new festival is hitting town this weekend. The Sustain Fest will set up shop at the soccer field by the center for the Arts on Saturday. There will be lots of live music and info on sustainable living. It is  a free event so if you want to hill in town, why not do it there?
Mixed Media and Margaritas at the Gunnison Arts Center
Spice up your month with a fun evening of Mixed Media and Margaritas on Thursday, August 20 from 6 to 9 p.m. with instructor Gail Sovick, who will teach how to create a fun and unique piece of art using easy collage and mixed-media techniques. At the same time, enjoy tasty snacks and margaritas. Bring a friend. Go home with a finished piece all your own. The $35 fee includes supplies, two drink coupons, inspiration and fun. To guarantee a spot call 641-4029, stop by 102 S. Main St. in Gunnison or go online to gunnisonartscenter.org and register today.
Birthdays:
August 20- Trent Bona, Sarah Smith
August 21- Tony Borland, Talia Reynolds, Lexy Archer, Shobie Partos
August 22- Michael Beck, Paul O'Connor
August 23- Martha Montano, Mike Nolan
August 24- Trudy Yaklich, Perdie Linehan, Pam Bode, Montana & Dakota Wiggins, Madeline Pulley, Karen Hoskin
August 25- Sigrid Cottrell, Jerry Bigelow, Mary Chandler, Jessica Rutherford, Val Jaquith
August 26- Kerri Councilman, Wyatt Ewert, Lee Olesen, Chris Ladoulis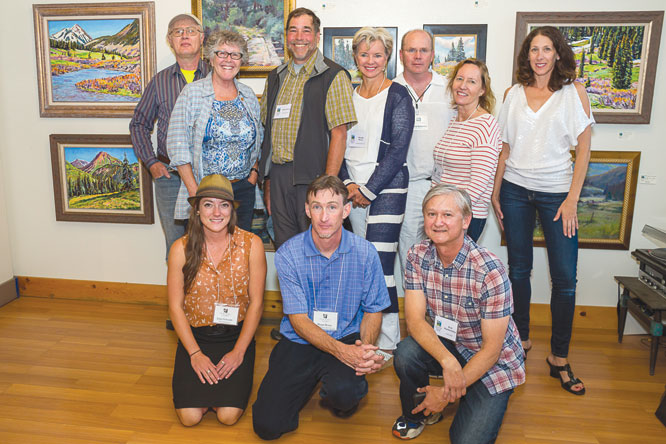 EN PLEIN AIR:  An artists' reception was held at Oh Be Joyful Gallery featuring several painters on Friday, August 7.  photo by Lydia Stern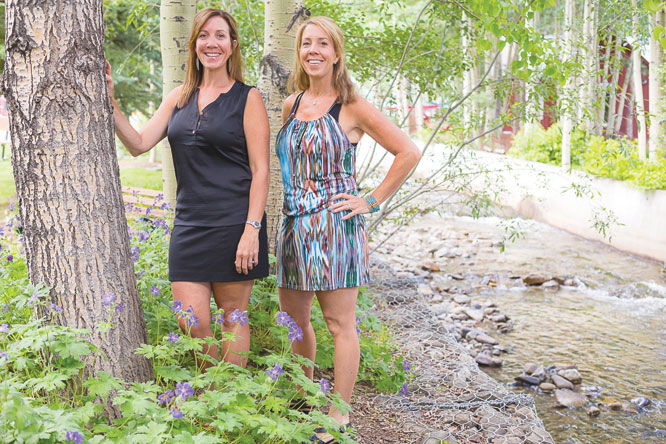 NEW BUSINESS:  Sisters Lisa Merck and Lori Mason launched Crested Butte Wellness Retreats, featuring all-inclusive wellness experiences in Crested Butte.  See what they have to offer at www.crestedbuttewellnessretreats.com. photo by Lydia Stern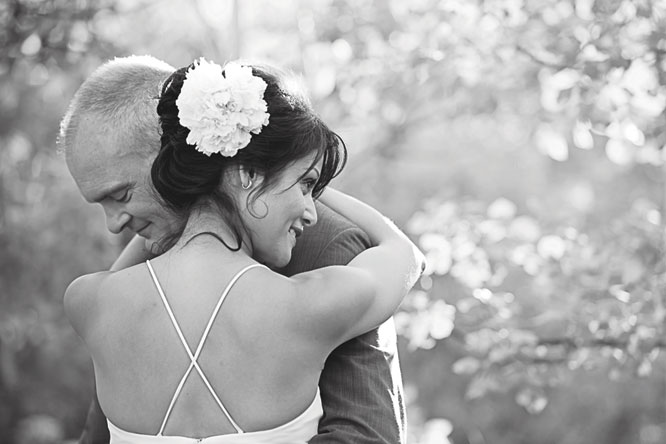 CONGRATS: Renaissance Cokljat and Rob Zillioux were married privately in a field of wildflowers on July 22, 2015.  photo by Alison White
CAMEOS: what haven't you done so far this summer?

Haven't seen the Eldo win the championship…yet.
Elizabeth Philbin

Haven't gone to Doctor's Park yet.
Emily Girdwood

Haven't paraglided yet.
Miki Fu

Riden my bike 'cause I broke my back.
Will Johnson

Haven't bagged my billionaire yet.
Nicole Reycraft