Bowl Bash
The Crested Butte Bowl Bash skateboard event is Saturday, October 3 from 10 a.m. until 8 p.m. in Crank's Tank at Big Mine Park. The event is a fundraiser and a competition and is open to all ages and abilities. The Grom comp starts at 10 a.m. with the Open comp starting off at 2 p.m. There will be food, refreshments and live music. Proceeds to benefit the construction of the new skate park.
Winter is coming
Please remove all personal benches, bike racks, tables, and other items from the public right-of-way and sidewalks for the winter season by October 15th.  Thanks for helping us prepare Town for winter!
Western's Hall of Fame enshrinement 
On Friday night in Gunnison, Western State Colorado University Athletics will once again honor and remember some of the greatest athletic accomplishments by student-athletes at the 21st Mountaineer Sports Hall of Fame (MSHOF). Enshrining these former Mountaineer student-athletes and their accomplishments will be long-time media practitioner Marty Cesario. The banquet gets underway with a social hour beginning at 5:30 p.m. and dinner beginning at 7 p.m. in the Mountaineer Field House.
Alpin Hong in town next week
Unconventional classical pianist Alpin Hong executes his repertoire from Bach, to Rachmaninoff, to Gershwin, like a rock star. He will play a home concert Thursday and be at the Center for the Arts on Friday, October 2 at 7 p.m. As part of its community outreach program, the Center will additionally sponsor Alpin at the Crested Butte Community School for three days of classes and performances. These events are free and private to CBCS students only.
Canvases and Cocktails begins Thursday, October 1, 6 to 8 p.m.
The Red Room and The Art Studio team up again this off-season for another exciting series of Canvases and Cocktails. Choose from four dates from October through December. Instructor Becky Chappell guides the group through a painting from start to finish, giving instruction on setting up to paint, mixing color, composition, and more. The Red Room bar serves libations to participants 21 and older, so you can relax and create!
Mapping workshop for backcountry skiers, boarders, snowshoers, bikers
A recreation mapping workshop will be held Thursday, October 15, 2015 from 4 to 5:30 p.m. at WSCU Taylor Hall Computer Lab. The Colorado Mountain Club, Backcountry Snowsports Initiative, Outdoor Alliance Colorado, and Silent Tracks, a newly formed local 501c3 nonprofit organization, offer this free mapping workshop to gather geospatial data on winter outdoor recreation in the Gunnison Valley. The information will be used to determine where recreationists like to play, address conflict zones, and promote access. The workshop will include hands-on digital and physical data entry, review and validation.
Birthdays:
October 1- Haley Flanders
October 2- Christo Church, Lindsay Alecia Brown, Theresa Fletcher, Mike Lauerman, Sarah Bivens, Mary Emma de Compiegne, Sara Jordan Morgan
October 3- Steve Ein, Jane Berglund, Bradley Santelli, Jennifer Helms, Becky Morgan
October 4- Linda Evans, Robb Pennie, Aaron Friedman, Mina Moscatelli, Jacob Parr
October 5- Tyler Hansen, Maria Poor, Pepi Valian, Alex Church, John Cullinan
October 6- Kristy Acuff, Lindi Beekman, Brenda Alagna
October 7- Jennifer Glick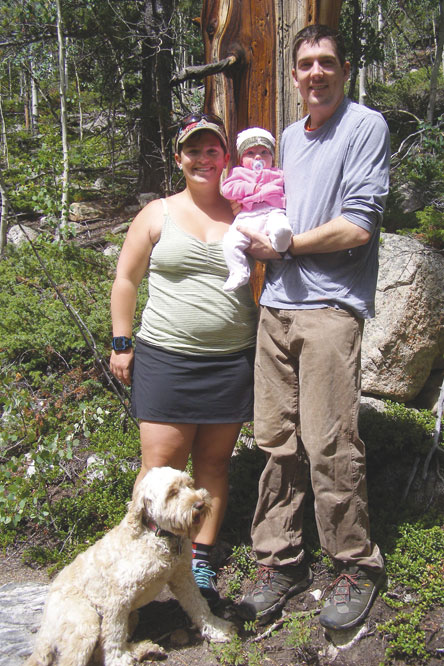 CONGRATULATIONS:  Adelaide Snow Cadenhead was born April 14 at 5:44 p.m. She weighed 6 lbs. and 13 oz. Her parents are Cassia and Ryan.  courtesy photo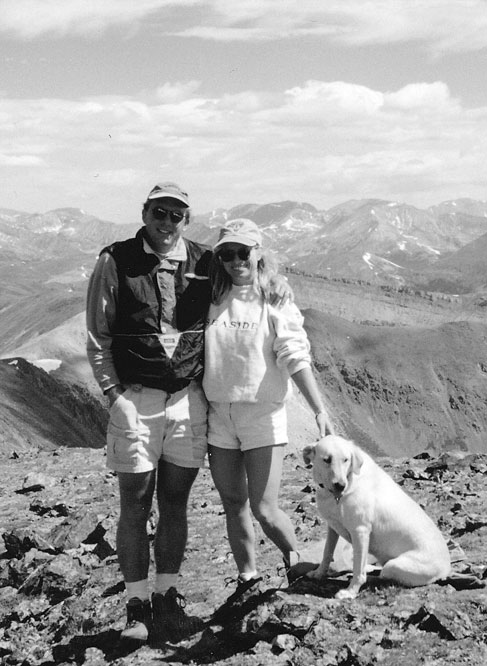 Congratulations to Annie Coburn, who after a 30-year quest, summited Mt. Crestone on 9/8/15 and in doing so finished climbing all of Colorado's 61 named 14ers! L45, Willy, Gracie, Emma, and Joe (who sent us this photo) are very proud of their mom and grateful their dad Bill kept her company and safe on her quest. "You have taught us how to be tough, persistent, but most of all, brave," they say.   courtesy photo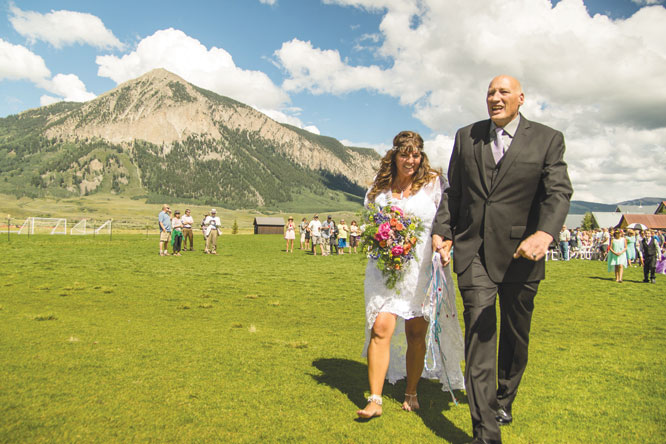 TYING THE KNOT: Deadhead Ed Boardman and Laurie Ware were married August 8, 2015 at a beautiful outdoor ceremony at Rainbow Park, Crested Butte, CO.  photo by Matt Burt
Cameos: What is your favorite season?

Soccer season
Tyler Jeffery

Spring – my birthday
Liam Loflin

Soccer season
Eva Loflin

Fall / Hockey season
Brittany Callis

Ski season
Dominick Cerio