Vinotok iron pour and history events
Ever seen an iron pour? Didn't think so. But you can this Tuesday, September 15 beginning at 4:30 p.m. As part of the Vinotok festivities molten iron will be poured into molds. Don't miss the chance to see your sculpture poured along with those of visiting and local artists and pieces of the Grump. The Harvest Mother blesses the Pour Vessel amongst a company of Dancing Trolls, Torchbearers, Maidens and Ancient Stories of Fire—all complete with sparks and displays. The viewing area for the Iron Pour site is a natural hillside that is uneven and covered with vegetation at the west end of Elk Avenue on old Kebler Road. And if you are curious about Vinotok lore, join Vinotok founder and master storyteller Marcie Telander to learn the secrets and origins of the local harvest festival. That will take place at the Mallardi Theatre on Monday, September 14 at 7 p.m.
Take one of the original mountain bike rides
Speaking of history and origins – the 39th annual Pearl Pass bike tour is this weekend. Do one of the classic CB rides. The regular group tour will take off from the Crested Butte Mountain Heritage Museum at 9 a.m. Saturday. There is a gear shuttle and there is an old fashioned klunker tour that will leave Friday. For more info and to reserve a shuttle spot, call Kay at 349-6482.
Kids Cook! Class
Registration is open for fall session of Mountain Roots Kids Cook!, a culinary class for kids and teens. The fall session theme is "Farm to Table" — each week young chefs will harvest food from the garden, combine it with seasonal ingredients from the farmers market, and create delicious recipes for breakfasts, lunches, dinners, and snacks. Instructors Luisa Naughton (CB) and Sasha Legere (Gunnison) will focus on fresh, healthy ingredients, basic techniques, experimentation with recipes, and making nutrition delicious. In Gunnison: Fridays, 4-6 p.m., starting September 4; register through the Rec Center. In Crested Butte: Thursdays, grades 6-7-8, 4-6 p.m., starting September 10, and Mondays, grades 4-5, 4-6 p.m., starting September 14; register through Mountain Roots. Details can be found at mountainrootsfoodproject.org or by calling 970-417-7848. Scholarships are available.
Big Beers for Big Gears at Totem Pole Park
Taste, talk beer, bikes and trails and raise some cash for Gunnison Trails from 4 to 8 p.m. this Friday, September 11, for $30 in Totem Pole Park at the sixth annual Big Beers for Big Gears. Join Dave Weins, Gunnison Trails and 15 breweries for a tasting of some of the best beers in the world.
Beer and Chili on the mountain Saturday
Speaking of beer—the annual Chamber of Commerce Chili and Beer Fest is set for Saturday in Mt. Crested Butte. On a nice day it is one of the fall's best events with lots of people, music, plenty of beer and hopefully enough chili to feed the masses. Head up about noon and enjoy the day until 4 o'clock.
Birthdays:
September 10- Ryan Swiatek, Debra Bird, Levi Parr
September 11- Rose Radziej, Tracy Williams-Hastings, Mike Molitor, Rob Rossman, Maile Cowell
September 12- Norm Dumas, Josie Byron, Taylor Davis, Marilyn Phillips, David Hunt, Jeff Bivens, Annie Parr
September 13- Bruce Winchenbach, Jamie Watt, John Holder, Kirsten Atkins, Cresson Van Winkle, Katie Lyons, Ben and Blake Babbitt, Bruce Winchenbach
September 14- Jamie Starr, Lisa Councilman, Judy Jones, Ashlee Riemer, Erik Berglund, Bill Ewert, Allyson Taliaferro, Scott Crawford
September 15- Meagan Baim, Ryan Boulding, Heidi Montag, Randy Helm, Lizzy Bernholtz, Steve Patrick, Brett Cram, Henrik Hudson, Anne Moore
September 16- Keith Frates, Martin Catmur, Scott Pfister, Kaitlin Councilman, Marilyn Mears, Ryan Oros, Don Smith, Michelle Cowell
Cameos: How do you like to drink your beer?

A 40 in each hand.
Mike Larsen

Cold.
Mary Young

With a shot of Jager.
Josh Turek

Quickly.
Rob Larsen

One sip at a time.
Jessica Lapham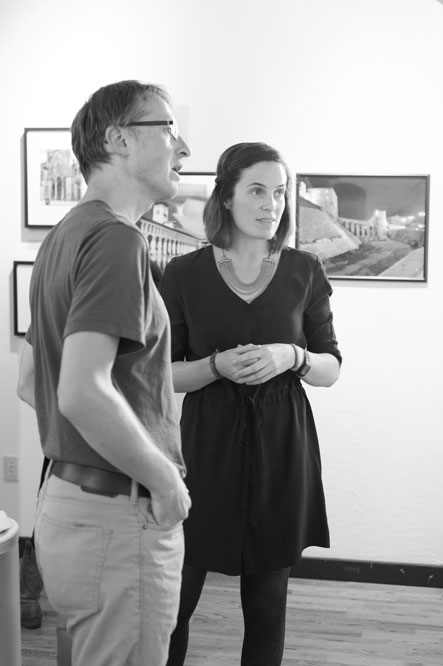 OPEN HOUSE:  Artist Devin Cone discussed her work at an open house at the Piper Gallery at the Center for the Arts on Saturday, September 5. photo by Petar Dopchev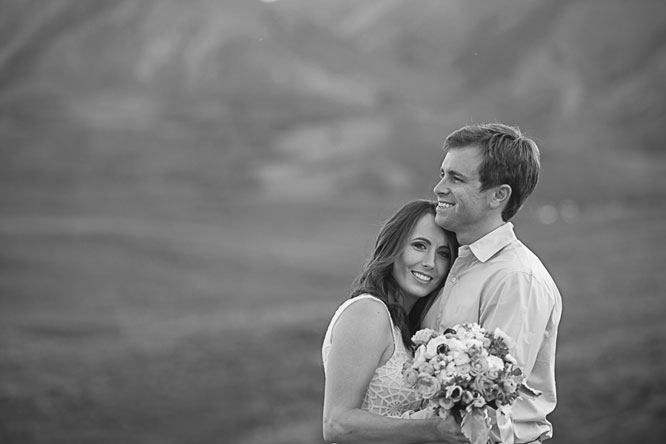 CONGRATULATIONS:  Tatum Marak and Aaron McDaniel were married on July 12 in an intimate ceremony at the Wedding Garden.  photo by Alison White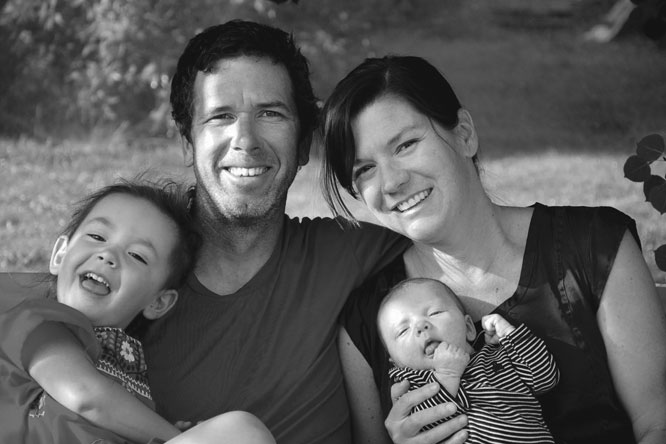 CONGRATULATIONS:  Max William Shea was born July 24 to father Bryan, mother Nina, and sister Sylvia.  photo by Lindsey Sierra Gross