Pass updates
Cottonwood Pass will be CLOSED for the winter season effective Thursday, October 29, 2015 at 4 p.m. The county will not be checking, plowing or maintaining this road after this date. Kebler should stay open a few more weeks. For more information please do not hesitate to contact Gunnison County Public Works Department at 970-641-0044.  
Eat, Drink, Soccer
West Elk Soccer Association (WESA) is hosting its second annual Golden Goal Fundraiser on Friday, October 30 at BONEZ from 6-8 p.m. Tickets are $25 and includes a drink and appetizer. You can purchase tickets at the door or online at westelksoccer.org. All proceeds to benefit WESA, a not-for-profit soccer club for youth and adult soccer in the Gunnison Valley.
Launch your pumpkin
The Third Annual Punkin' Chunkin' will take place on Sunday, November 1 from 11 a.m. to 2 p.m. in the parking lot of Crested Butte Community School. CBCS dads are fixing up the trebuchet and will launch your pumpkins just for the fun of it! If you bring a pumpkin or jack-o-lantern the cost will be $5, if one is provided for you the cost will be $10. For more information please call Doug Husdon at 970-765-6433 or email cbcspta@gmail.com.
The Dance Season starts Monday, November 2!
The School of Dance is ready to rage another fabulous winter and spring season! Registration is online at dancecrestedbutte.org – classes for ALL ages. We have amazing new teachers, dance spaces and more! We are pumped! Check it out and come dance with us!
"Weathering" more dance 
Crested Butte Dance Collective sisters Sasha and Sophia Chudacoff are presenting a unique artistic happening with the collective's fall production on Saturday, November 7 at 4 and 8 p.m. at the Center for the Arts. For the purposes of their choreography, they've redefined the term "weathering" as the act of being worn away or altered due to life's various challenges, adventures and surprises.
Free concert at Western Tuesday
The Western Concert Choir & Chamber Singers will be live in concert, Tuesday, November 3 at 7:30 p.m. in Taylor Auditorium on the Western State Colorado University campus. Performing a variety of shorter works, the two ensembles will feature music from the height of Renaissance polyphony to Irish folk tunes and American spirituals. The concert is free and open to the public.
Birthdays:
October 29- Katie Martin, Lois Rozman, Davis Velardi, John Brady, Dave Carson, Tommy Linehan, John Wright, Avery Pulley, Donald Pulley, Kaiden Marziano, Kane Hamilton
October 30- Ross Tunkey, Naomi Bilow-Makler
October 31- Gulliver Murdaugh
November 1- Elsa Watkins, Dave Hindes, Bryan Hawley, Rob Lindsey
November 2- Dylan Hartley, Tom Rossman, Jackson Petito, Joe Walowski, Cash Lamar
November 3- Susan Eskew, Ceil Murray, Cini Jackson
November 4- Keith Bauer, Cari Freeman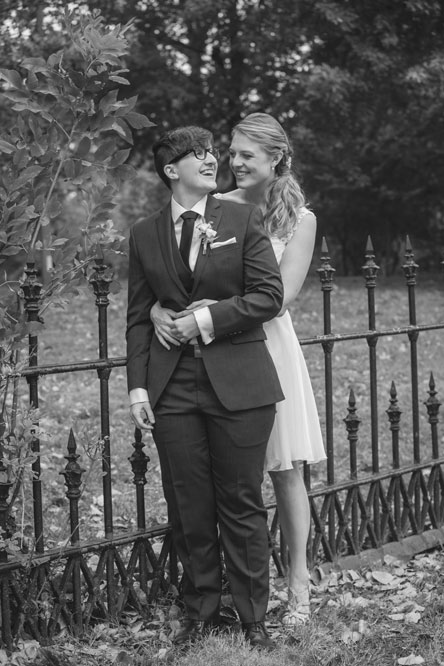 CONGRATULATIONS:  Ashley Quiggle of Crested Butte, Colorado and Brittany Burke of St. Louis, Missouri were married in St. Louis on October 3, 2015. Close friends and family, including several CB locals, attended the intimate ceremony.  photo by Be Lovely Photography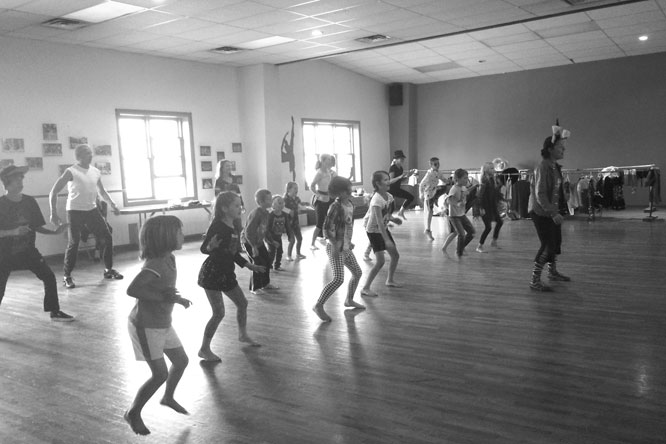 THRILLER NIGHT: Adge Marz-Lindsey taught the Thriller dance at the School of Dance costume sale.  photo by Lydia Stern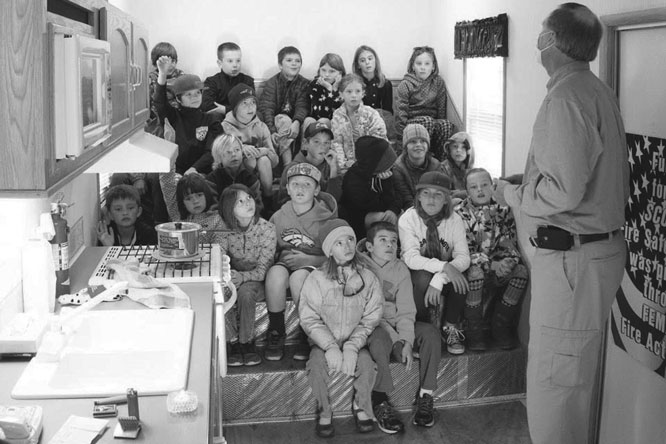 FIRE PREVENTION:  Crested Butte Community School recognized Fire Prevention Week last week. Along with goodie bags filled with swag and information material, the Aspen Fire District generously donated the use of their Fire Education Trailer, which is always a big hit with the kids.  courtesy photo
Cameos: What is the scariest thing you've experienced?

My daughter's first date.
Erich Ferchau

Falling off a mountain in Alaska.
Dave Rose

The fact that nothing scares me… Scares me!
Ceil Murray

Drinking the Crested Butte water.
Diane Aronovic

Having to cross the crevasse of a glacier with amnesia.
Paul Hooge