Calling all Kitty Lovers! 
Paradise Animal Welfare Society (Paws) is having a "Kitten Fair!"
On Saturday, October 10 from 10 a.m. until 1 p.m., meet Waylon, Johnny and Kris. They are 8-week-old outrageous balls of fur looking for a forever home! Did we mention they are litter box trained? For questions call 209-3656. We're located at the top of the hill on the right as you head out of Crested Butte!
Costume and dance gear sale
A CB School of Dance costume and dance gear sale is coming up later this month. It will be held October 25 at the Pump Room from 1-3 p.m. You can drop off any old costumes or gear at the Pump Room during scheduled class times.
Bingo is back at the Eldo
KBUT off-season bingo returns to the Eldo on Friday, October 9 in downtown Crested Butte. Compete for cash, gift certificates, and more. All proceeds benefit KBUT Community Radio. Doors open at 7:30 p.m., games start at 8:30 p.m. Arrive early for good seating and adult beverages. KBUT's bingo is a 21-plus event.
Zane Mason: Monday, October 19 – Monday, November 30
Join the Mason Family as they present an off-season showing of Zane Mason's artwork at The Piper Gallery. An artist Reception will be held Friday, October 23 from 5:30-7:30 p.m.
Halloween is closer than you think
Join us at The Art Studio on three dates in October to paint Halloween pottery. Jack-o-lanterns, candy bowls, skulls and more await your creativity. Pottery is fired and ready for pick up on Thursday, October 22 from 3:30-5 p.m. so you can display and enjoy your pieces in advance of Halloween. Pay only for what you paint with prices ranging from $5-$55. No reservation required—just choose a day and come paint! Painting Days: Sunday, October 18: 12-5 p.m.; Monday, October 19: 3:45-5:45 p.m.; Tuesday, October 20: 3:45-5:45 p.m.
Burning one down
The Grand Mesa, Uncompaghre and Gunnison National Forests, Gunnison Ranger District is planning to conduct "prescribed pile burns" over the next few months. Most of the burns will occur between mid-October and into December, depending upon weather and appropriate ground and vegetation conditions for the burns to occur.
The Legend of Sleepy Hollow at the GAC
Kids ages 5 to 15 are having a blast in the after-school TADA! Theatre Camp, exploring many different theatrical activities and games while working toward a final performance of The Legend of Sleepy Hollow for the community to enjoy. Gunnison Arts Center performances are on Saturday, October 17 at 1 and 3 p.m. Tickets are $8 for adults and $5 students ages 15 and under.
Birthdays:
October 8- Barb Burrowes, Ann Socha, Brent Robinson, Bill Babbitt, Adam 'Is Stoked' Broderick, Andi Burnite
October 9- Dylan Smith, Greg Payne, Jesse Helland, Ariana Woods, Amanda Smith, Matthew Cody Alagna
October 10- Melissa Rose, Julia Brazell, Zach Vosburg, Michael Villanueva, Ariel Lypps, Bob Vandervoort, Isaac Evans
October 11- Joyce Lamb, Jed Frame, Sandy Read, Samuel Stepanek, Chelsea Paulino
October 12- Kimberly Metsch, Matthew Hardin, Beth Appleton, Joe Alagna, Tracy Freeman, Mark Collins
October 13- Kim Novak
October 14- Rich Esposito, Dorothy Lockwood, Lily Westbay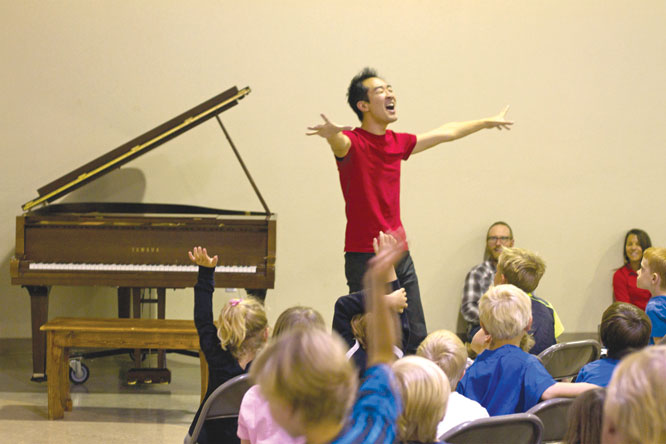 THE SOUND OF MUSIC:  Alpin Hong visited the Crested Butte Community School on Monday. His engaging performance revealed how music can stir emotions and memories. His performance was supported by the CBCS Enrichment Program and the Center for the Arts.  photo by Brandon Johanns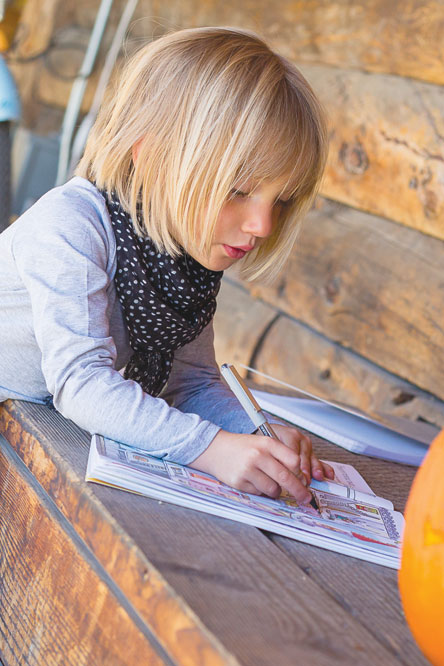 AFTERNOON ART:  Ellie Woodward did some creative coloring on a shady porch on Thursday, September 24.  photo by Lydia Stern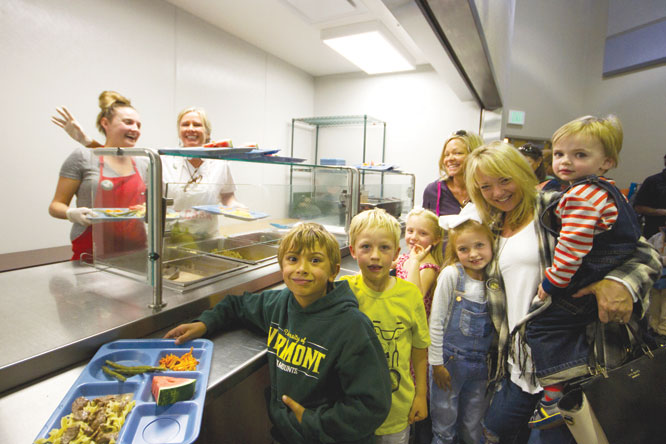 FAMILY LUNCHEON:  Parents joined their children for school lunch this week at the Crested Butte Community School.  photo by Brandon Johanns
Cameos:
what two activities would you combine to create a new sport? And what would you call it?

Rugby & Powder Skiing = Try Powder…
James Law

Grilling & Beer Drinking = Sunday
Dakota Gryllz

Rock Climbing & Roller Blading = Roller Cracks
Jackie Just

Hang Gliding & Quidditch = Hangditch
Chloe Sanger

Yoga & Sky Diving = Downward Facing Dude
Andrew McKee