Come see The Wolfpack
The Crested Butte Film Festival is presenting The Wolfpack this Thursday, January 21 at 7 p.m. at the Center for the Arts. It was a smash hit at the Sndance Film Fest and winner of its U.S. Documentary Grand Jury Prize. It will also play in Gunnison at the Gunnison Arts Center Saturday at 7 p.m.
Basketball refs needed
The Crested Butte Community School needs two adult referees for middle school girls' basketball game day on Saturday, January 30. Games start at 8 a.m. with four games total and end by noon. To help out, contact Bob Piccaro at bpiccaro@gunnisonschools.net or call 641-7720.
Local filmmaker opportunity
The Paonia Film Festival is looking for short films made by Colorado filmmakers. The deadline for submission is February 5. Visit paradiseofpaonia.com for details and to submit your film. The Paonia Film Festival runs April 28-30, 2016. Be a part of the fun and creativity.
Doctor Robert concert at GAC
Unlike any Beatles tribute band you've ever seen, Doctor Robert marks a new generation of tribute bands, bringing a thoroughly modern sound and feel to the Fab Four's classics. Doors for this concert at the Gunnison Arts Center will open 6:30 p.m. on Friday, January 29. Dressed in mod-Beatles circa 1964, Doctor Robert relishes the challenge of recreating even the most demanding musical compositions in a live setting, often improvising during the performance. Call (970) 641-4029 for tickets or go online at www.gunnisonartscenter.org.
Forest Service seeks applicants for Resource Advisory Committee
Forest Service and local county representatives are seeking people from communities throughout Colorado, elected officials and special interest group representatives as nominees for the Grand Mesa, Uncompahgre and Gunnison (GMUG) Resource Advisory Committee (RAC). Application forms must be received at the GMUG Forest's office, ideally by February 1, 2016. The RAC represents a wide range of interests and supports the counties in reviewing and evaluating projects that are submitted under the Secure Rural Schools Act for funding. For more information, contact Lee Ann Loupe at (970) 874-6717, lloupe@fs.fed.us.
Trailhead gives parents a break
You can drop your child off at The Trailhead Children's Museum on Saturdays and/or Sundays during ski season to experience all the wonderful exhibits we have to offer. Each small group of four or five children is lead by a Trailhead staff member who spends time with your child exploring and creating while you have the opportunity to ski, relax, shop, or just take a break. It is geared for kids ages one to six and takes place from 10 a.m. to 1 p.m. They also offer some after school art classes on Tuesdays, Wednesdays and Fridays. Call 349-7160 for more info.
Birthdays:
January 21- Rudy Damjanovich, Linda Carr
January 22- Savannah Talbot, John Nelson, Alyosha Paden
January 23- Jim Talbot, Joni Clark, Stacey Roman, Bonnie Nigro, Veronica Jarolimek
January 24- Pete Nichols, Tyler Largo, Guthrie Moore, Mike Horn, Taylor Norton
January 25- Tucker Roberts, John Napier, Camden Scales, Chloe Hillman
January 26- Ken Cloud, Sophie Tetler
January 27-John "Smalls" Lumadue, Crista Shaffer, Blake Courtney
Cameos: If you had won the lottery, what would you have done with the money??

Put it in the bank.
Julie Marshall and Dick Jones

Buy Crested Butte.
David and Terry Pomfret

Give to good causes, travel, and share with family and friends.
Susan Walker

Go to Japan, British Columbia, and Alaska.
Nick Schley

Invest it.
Travis Carlson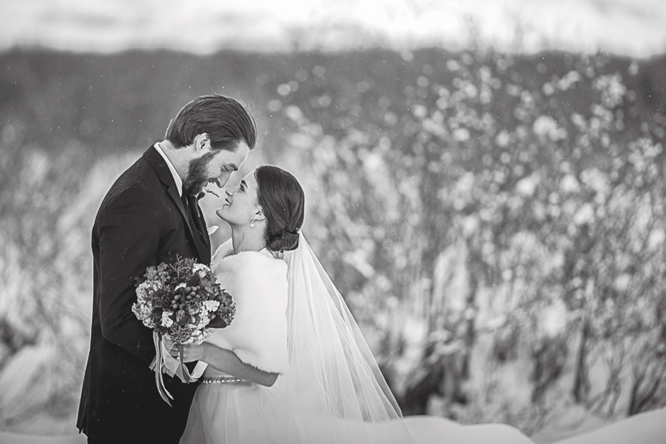 CONGRATULATIONS:  Marci Luedtke and Seth Lacy were married amongst close family and friends at the Queen of All Saints Catholic Church on December 30, 2015.  photo by Alison White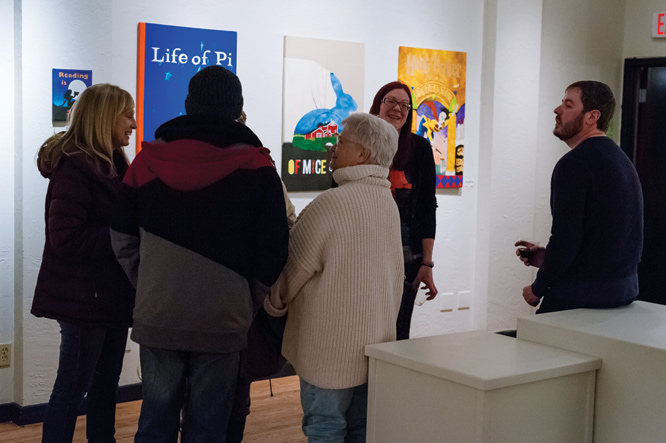 ART OPENING: Brent Laney's artist reception was held at the Piper Gallery on Thursday, January 14. photo by Petar Dopchev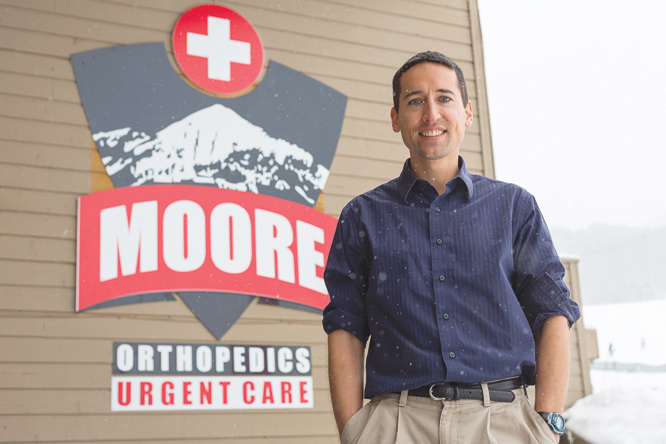 NEW PHYSICIAN:  Moore Orthopedics has hired a new family physician, Dr. Vance Felton. His specific medical interests include integrative medicine and sports medicine. He also provides primary family medicine care for patients of all ages including preventative care and treatment of acute chronic illnesses.  photo by Lydia Stern