Vertical Challenge
Skiers and snowboarders will line up on Sunday, February 14 at 9 a.m. for the inaugural Vertical Challenge, the revamped version of the 7 Hours of the Banana. See how much lift-served vertical you can rack up on Crested Butte Mountain Resort in a six hour span all while raising money for the Crested Butte Snowsports Foundation. Which lifts should you ride? What runs should you ski? The answers to those questions may determine who will take the Vertical Challenge crown. For more information and registration go to crestedbuttesnowsports.org.
Gothic Mountain Tour 
The Gothic Mountain Tour will take place on Saturday, February 20. This is a backcountry ski race circumnavigating Gothic Mountain over 22 miles and 5,000 vertical feet. The event is a fantastic way to prepare for the Grand Traverse. Register before February 19 and save $15!
Calling all photographers for Land Trust
If you have taken some incredible images of the Gunnison Valley, share them for your chance to be featured in the Crested Butte Land Trust's 2017 calendar. The annual calendar showcases the beauty and character of Gunnison County while helping to save this place we call home. Submit up to 30 photographs to Claire at the Crested Butte Land Trust, and please include your last name in the title of each. Photos can be submitted on a disc to 308 Third Street or P.O. Box 2224, Crested Butte, CO 81224, or via Dropbox to outreach@cblandtrust.org. Photographs should be print quality, focus on all four seasons and must be taken in Gunnison County. Contact Claire at outreach@cblandtrust.org or (970) 349-1206 with any questions.
Featured Paragon Gallery artists 
Jeweler Alyssa (Dautrich) Moore is the Featured Artist of the Month at the Paragon Gallery. Alyssa grew up in Crested Butte and has been making jewelry from an early age. She has always loved the natural beauty of the Gunnison Valley but is also attracted to the big city lights and sights. She combines these seemingly disparate elements in her work by mixing natural stones, enhanced stones, and man-made materials in a unique style all her own. This month the Gallery is also showing the work of guest artists Sam Moore (graphics) and Andrea Ouimet (Divine Design Handbags). The Paragon Gallery is located at Second and Elk in Crested Butte. Come in and see the work of these fine artists, as well as the work of the other Paragon members. Hours are 11 a.m. to 9 p.m. daily.
Birthdays:
February 11- Abby Leinsdorf, Hayley Lumb, Dylan McKnight, Casey Falter, Raynor Czerwinski
February 12- Bill Smith, Don Diest, Jennifer Bunch, Hunter Wright, Gus Hensley, Laura Silva, Annie Klimsza, John Dugenske, Jordan Silva, Matty Robb
February 13- Vinnie Rossignol, Mo Gillie, Cathy Steinberger, Mary Tuck, Alex Biddle, Emily Girdwood
February 14- Eric Ervin, Lee Lynch, Cindy Valian, Benny Piquette
February 15- Deb Cheesman, B.J. Rozman, Eric Tunkey, Kaitlyn Seifert, Mark Voegeli, Michael Gruskin
February 16- Elliot Stern, Sullivan Marshall, Sammy Cloud, Gesa Michel, Di Bridges
February 17- Nicholas Garland, Carol Morse, Dylan Curtiss, Luca Tjossem, David Dickerson
Cameos: What do you like most about Crested Butte?

The costumes
Jesse Coenen

Skiing out of your door
Jeff & Lauren Courter

The Alley Loop
Drew Holbrook

The small town spirit
Jackie Slocombe

The local smiles
Annette Ray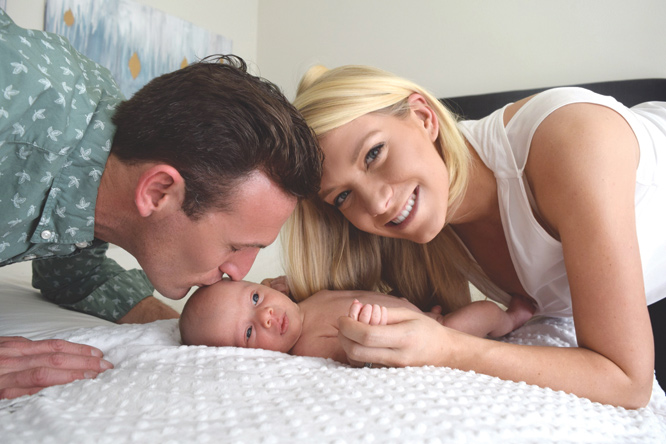 CONGRATULATIONS:  August Coburn Willette, son of Crested Butte native Gracie Coburn and her husband Carey Willette, was born in Boulder on January 6, 2016.  Auggie was 7 lbs. 8 oz. and 20.25 inches at birth.       courtesy photo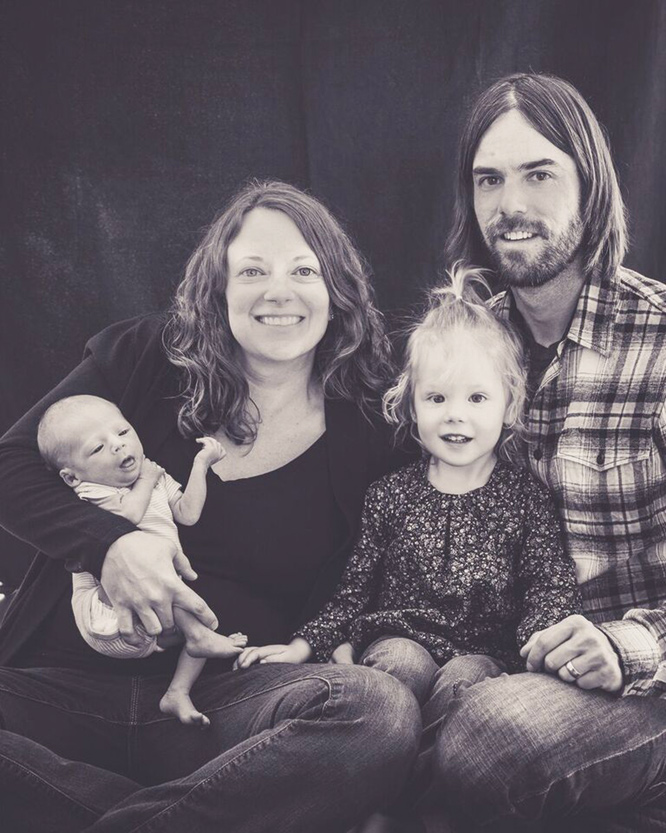 IT'S A BOY:  George William Butcher was born to Allison and Mike on January 21, 2016 at 5:45 p.m. weighing 5 lbs. and measuring 17.5 inches.  He joins the Butcher family with two-and-a-half-year-old sister, Lottie.       courtesy photo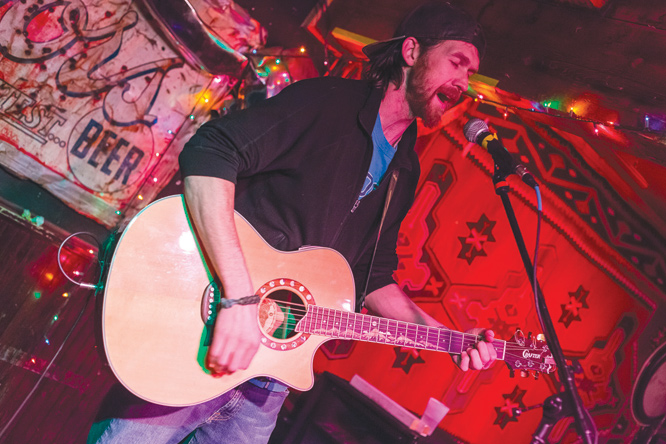 OPEN MIC:  Kyle Nowak performed during Open Mic Night at the Eldo on Monday, February 8.  
photo by Lydia Stern