Al Johnson Race
It's on people, the 42nd Annual Al Johnson Memorial Uphill/Downhill Telemark ski race is Sunday, March 20. Tag team starts at High Noon, individual at 1 p.m. Early registration is available at the Alpineer until Friday, day of race registration and mandatory bib pick up will be at the Brick Oven from 8-9:30 a.m. on Sunday. Let 'Em Run!
Aaron Blunck
Aaron Blunck just wrapped up his halfpipe competition season at the World Championships in Tignes, France. Blunck placed fifth at the World Championships and finished the season second in the overall standings.
Let 'em Run
The Crested Butte Mountain Heritage Museum is hosting a play about Al Johnson titled, Let 'Em Run, on Friday and Saturday, March 18-19 at 7 p.m. The play was written by local playwright Mike Callihan and recounts the days surrounding the original race in the 1880s and the man, the myth, the legend Al Johnson. Tickets are $12 for adults, $8 for kids ages 12 and under. Saturday's performance will include a silent auction to benefit the Crested Butte Avalanche Center. Tickets are now available at the museum.
Free après ski sampling for Mountain Roots.
There will be a free après ski tasting at Townie Books on Saturday, March 19, from 3-6 p.m. Meet best-selling author Jennie Iverson and sample recipes from her cookbooks, Ski Town Après Ski and Ski Town Soups.  Sample recipes from the cookbooks and meet Iverson, who is donating all cookbook sales to Mountain Roots.
Flauschink is Comink
Crested Butte's oldest spring tradition is right around the corner. The tradition began in 1969 as a way to celebrate the end of the ski season (flush it out) before everyone went their separate ways for the off season. It was also a great way for the old timers and new timers to dance, laugh and get to know each other better. Flauschink is always celebrated during the last weekend of ski season. This year it will begin on Wednesday, March 29 and go through Sunday, April 3. This year's buttons include a tip of the hat to the Super Bowl champions and can be purchased from committee members and in many businesses around town and at the area for $3.
Hey girls – Have a night out!
A 'Girl's Night Out' is being sponsored by the Crested Butte Mountain Theatre on Thursday, March 24. A Murder Mystery Dinner Theatre will be held with seating at the AlpenChix Restaurant starting at 6:30. For more information call 970-349-0366.
Mountain Express driving late on St. Patty's Day
After a few Car Bombs, don't drive this St. Patrick's Day. The Mountain Express Town Shuttle will run late on Thursday, March 17 for St. Patrick's Day. From Crested Butte to Mountaineer Square, the Town Shuttle will run every 15 minutes until 11:40 p.m. from Old Town Hall. It will then run every 30 minutes with its last run from Old Town Hall at 2:10 a.m. From Mountaineer Square to Crested Butte, the Town Shuttle will run every 15 minutes until midnight and then run every 30 minutes, with its last run from Mountaineer Square to Crested Butte at 2 a.m. The Condo Express will not run late.
Birthdays:
March 17- Jana Alperen, Liam Loflin, Brooks Miller, Debbie Holmes
March 18- Patty Pike, Elizabeth Tharp, Kelly Bigelow, Cam Bain
March 19- John Tharp, Peg Furey, Max Faust, Kyle Boyle, Sean Norton, Brian Levine
March 20- Elizabeth Becker, Shayla Wilson, Mikey "Shorts" Oluich, Laurie Voegeli, Devin Murray
March 21- Pat "Liver" Wiig, Tony Wildman, Tara Smith
March 22- Moss Wagner, Joe Davidson
March 23- Shawna Claiborne, Mike Olson, Clayton Freed
Cameos: How big do you send it?

All the way to summer
Meredith McNamara

Up to the flat
Jason Martens

Micro Huge
Lindsay Records

Too big
Derek Simpson

All the way to NY
Amelie Kastning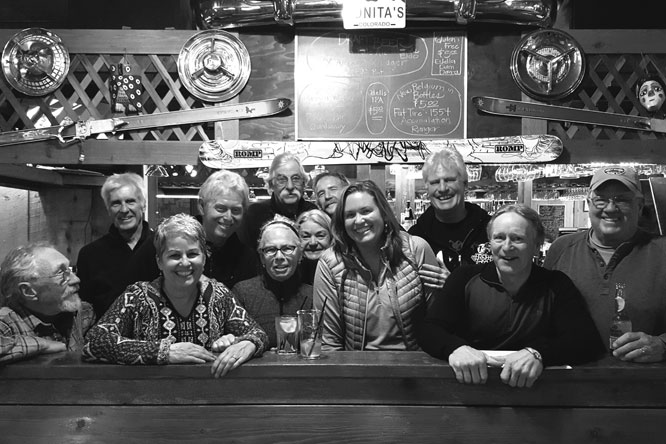 THERE'S A HITCH:  Friends of Paul Hitchcock, who was back in town recently with his wife Lorena, gathered at Donita's for his birthday.  There's a lot of history in this photo.     courtesy photo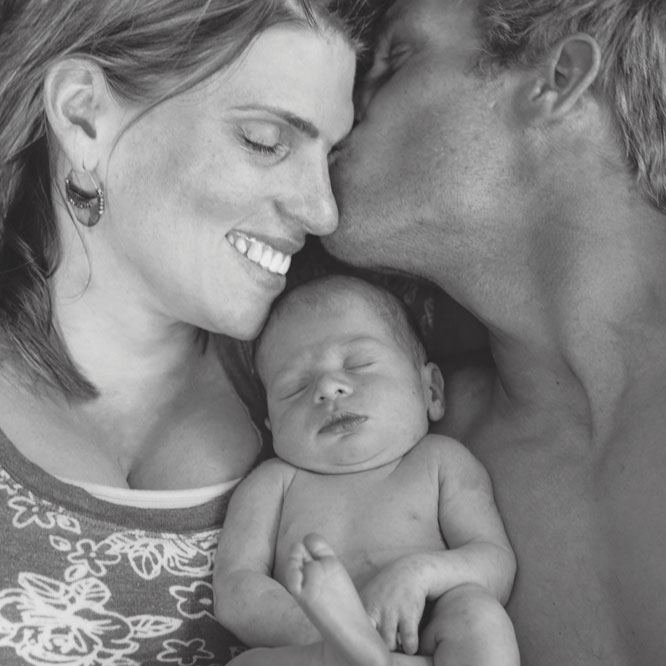 CONGRATULATIONS:  Walter Wesley Davis was born to mother Eva Paul and father Dean Davis on February 20, 2016 at 8:01 a.m. weighing 6 lbs. 10 oz. and measuring 18 inches.  He joins siblings Paden and Lilian Davis.      courtesy photo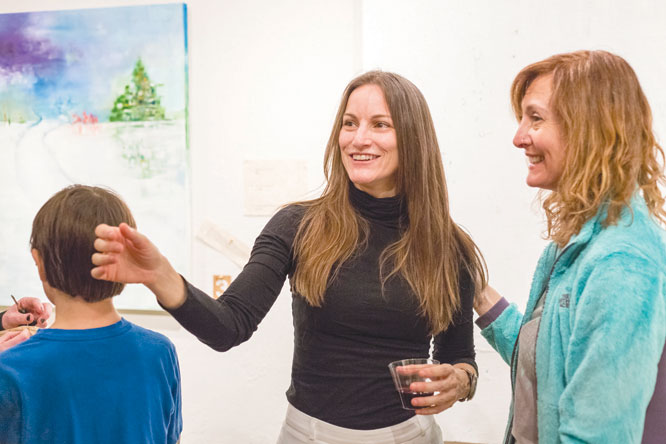 ARTIST RECEPTION:  The Piper Gallery hosted an art opening for Roxana Alvarez on Thursday, March 10.      photo by Lydia Stern