Easter celebrations at Oh Be Joyful
Oh Be Joyful Church welcomes the community and visitors to celebrate Easter with two services on Sunday, March 27. The first service will take place at 8:30 a.m. with a second following at 10 a.m. Childcare for ages 1 through Pre-K will be available for both services and K-5th grade available at the 10 a.m. service. There will also be a special Good Friday service starting at 7 p.m. on Friday, March 25. All services take place at the church, located at 625 Maroon just a block away from the Four-way Stop in Crested Butte. For more information call 970-394-6237 or visit ohbejoyfulchurch.org. Please join us!
Easter Egg Hunt at CB Nordic, Sunday at 10 a.m.
Come join the Crested Butte Nordic Center for an Easter Egg hunt on Sunday, March 27.  We will have a group xc ski or snowshoe hunt for children of all ages at 10 a.m., as well as a xc ski or snowshoe treasure hunt with clues available anytime of the day.  The hunts are free and open to all, and rentals for children are also free.
Flauschink is Comink
Created Butte's oldest spring tradition is right around the corner. The tradition began in 1969 as a way to celebrate the end of the ski season (flush it out) before everyone went their separate ways for the off-season. Flauschink is always celebrated during the last weekend of ski season. This year it will begin on Wednesday, March 29 and go through Sunday, April 3. This Wednesday, there will be a Flauschink Slide Show by Dr. Duane Vandenbusche and A Flauschink Tale with George Sibley, 7 p.m., upstairs at the Talk of the Town.
County Libraries add 415,000 titles to its digital collection 
Gunnison County Libraries has announced public availability of thousands of movies, television shows, music albums, eBooks, eAudiobooks and comics, all available for mobile and online access through a new partnership with hoopla digital (hoopladigital.com). Gunnison County Library card holders can download the free hoopla digital mobile app on their Android or IOS device or visit hoopladigital.com to begin enjoying thousands of titles—from major Hollywood studios, record companies and publishers—available to borrow 24/7, for instant streaming or temporary downloading to their smartphones, tablets and computers. For more information about hoopla, contact either the Gunnison Library, 641-3485, or the Crested Butte Library, 349-6535.
Headwaters Poetry Festival coming to Gunnison
The second Annual Headwaters Poetry Conference will be held April 15-17 at the Gunnison Arts Center. All writers and readers of poetry, at every level, are welcome. The festival showcases the poetry of western Colorado and offers an inspiring collection of readings, panel discussions and workshops. Visiting poets include Wendy Videlock, Art Goodtimes, and Kyle Harvey, along with Gunnison Valley poets and writers David J. Rothman, Alan Wartes, Toni Todd, and Elizabyth Hiscox. This year's keynote speaker is George Sibley, author most recently of Water Wrangler. To register online go to www.gunnisonartscenter.org/events
. Please contact the GAC, or one of the directors for more information: David J. Rothman, drothman@western.edu or Toni Todd, ttodd@western.edu.
Birthdays:
March 24- Shelley Albers, Aneliese Frame, Colin Hamilton, Ben Barrett
March 25- Teresa Snyder, Alexandra Gabrielloff
March 26- Sheri Covey, Camille Polster, Tyler Williams, Caroline Inglis
March 27- Katie Vandervoort, Dante Marchitelli, Liberty Hastings, Annie Kuehlhorn
March 28- Shay Wright, Tara Mortell, Mesa Tinger
March 29- Ryan Houseman, Steve Lawlor
March 30- Brian Martin, Steve Curtiss, Marcie Telander, Keli Massey, Gregory Gull, Liz Sawyer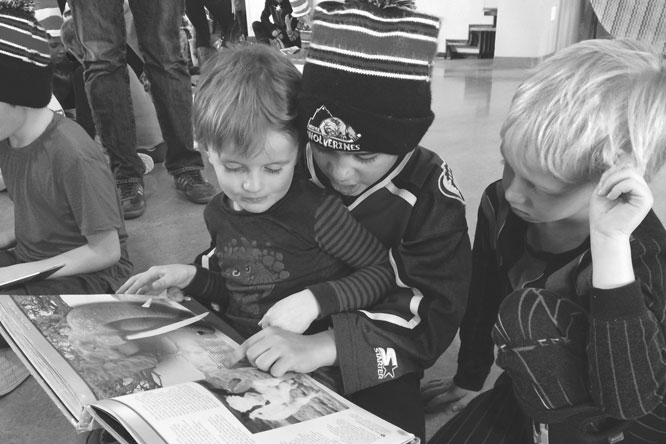 READING CELEBRATION: Crested Butte Community School teachers and students held a reading celebration day on Friday, March 4.      photo by Lydia Stern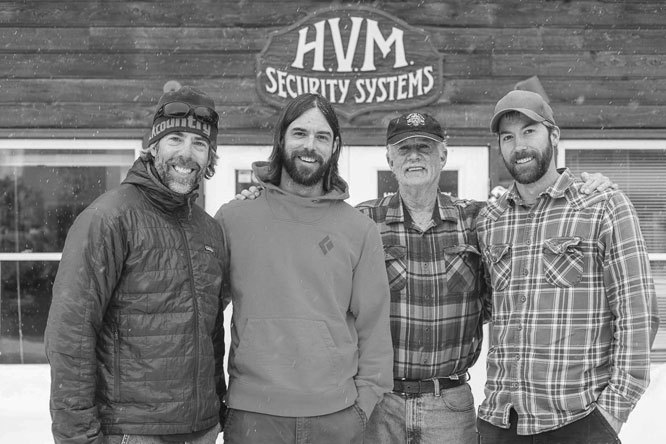 HANDING OVER THE KEYS:  Long time Crested Butte resident and owner of HVM Securities, Inc., Tom Duncanson (pictured second from right) and wife Lynn, retired on March 1.  Blake Claflin, Mike Butcher, and Joe Butcher are the new owners of High Valley Lock and Alarm, LLC.      photo by Lydia Stern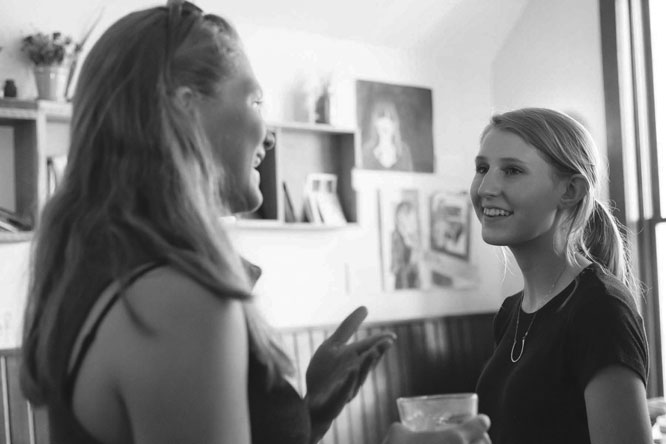 ART OPENING:  The Guild hosted an artist reception for Crested Butte Community School AP art students as they displayed their artwork on Sunday, March 20.       photo by Lydia Stern
Cameos: What are some necessities for a successful spring ski day?

Cookies.
Josh "Baywatch" Farrell

Safety meetings and cold PBRs.
Megan Lenhart

Jerrys and slush.
Chris Faulkner

Good friends and a six-pack.
Ben Breslauer

Onesies.
Amy Halasa