Testing the new voting machines
Do you want to help make sure the new county voting equipment works? The Gunnison County Elections office is setting up two mock elections this coming week to give voters a chance to test the machines. Crested Butte folks can go to the Town Hall on Tuesday, April 26 from 2 to 4 p.m. while Gunnison voters can check it out Tuesday morning at the Fred Field Western Heritage Center.
CBCS Enrichment Program open house 
Come see what the Community School's Enrichment Program After School Clubs have been doing this year. Join them on Tuesday, April 26 from 3:45-4:45 in the Multi Purpose Room at the Crested Butte Community School. Browse displays from 15 different clubs. Enjoy short performances by the Spanish Club and Youth Symphony at 4:30. View Art Club sculptures and DIY Club projects. Play chess with a Chess Club member. Check out the Lego Club creations. Learn a yoga pose or two. Watch the Lego Mindstorms robots move and battle. See the games Coding Club students programmed. Refreshments will be served. Questions? Contact Jill van Tiel at jill@vantiel.com.
Watch KBUT on Denver News
NewsFlash from Chad! 9News came to Crested Butte to file a story about the daily on-air Lost & Found reports on KBUT, and what they found was an organization that represents its funky community. KBUT employees are not sure what to expect on the special, which airs twice on Sunday evening, April 24, sometime during both the 9 and 10 p.m. broadcasts.
CB3P this weekend
The fourth annual CB3P is this Sunday, April 24 starting at 10 a.m. from the base of Crested Butte Mountain Resort. The race takes participants on a tour of the Gunnison Valley via skis, bikes and boats. Open to individuals and teams. The CB3P is the best way to spend a sunny off-season Sunday. For more info and to register check out crestedbutte3p.com.
Rotary Club of Gunnison announces 2016 Community Grants Program
The Rotary Club of Gunnison's 2016 Community Grants Program is under way. The primary focus is supporting youth in the Gunnison Valley by providing community grants to help defray operating/programming costs of local nonprofit organizations. One printed copy of the final signed application and attachments will be accepted at the Community Foundation of the Gunnison Valley office at 525 N. Main St. through May 11, the deadline for receipt of applications. Grants will be awarded on June 21 during the club's regular meeting at noon. To receive copies of the application and requirements via email, please contact Rotary member Bruce Noble at webnoble1@gmail.com.
Birthdays:
April 21- Seth Mensing, Danica Ayraud, Jenny Stillo, David Windsor, Matt Borg, Doug Hosier
April 22- Jim Michael
April 23- Morgan Keeling, Sam Moore, Lowry Smith, Shannan Rau, Lizzy Curvin, Cyndie Gelroth
April 24- Paul Tillger, Lyla Hunt, Tammy Cliché, Carmela Rizzo
April 25- Laura Meredith, Bonnie Chlipala, Laura Bailey, Ol Z, Hope Freeman, Porter Washburn
April 26- Corky Lucks, Deborah Casey, Michael Linehan, Trish Giassa
April 27- Chris Cottrell, Maggie McRaith, Caroline Czenkusch, Jack Huckins, Kyle Benton, Ted Connor, Hope Freeman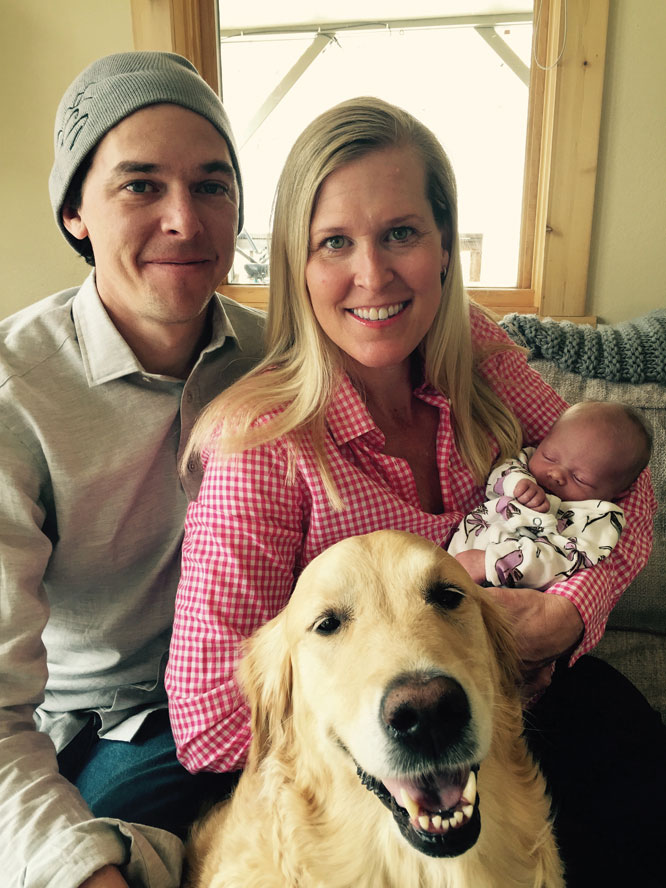 CONGRATULATIONS:  Mendy, Matthew and Bella would like to introduce you to their newest family member, Sage Charlie Muhm. She was born on March 23 and weighed six pounds and was 18.5 inches long.  courtesy photo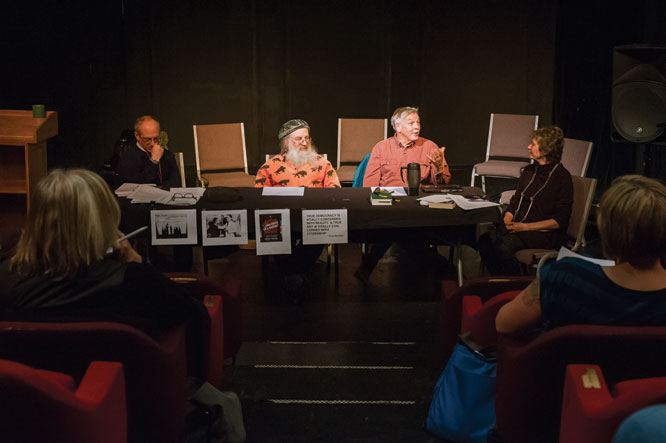 Poetry Panel: The Gunnison Arts Center hosted the 2nd annual Headwaters Poetry Festival this weekend, including a discussion about the role of poetry in communities.  photo by Petar Dopchev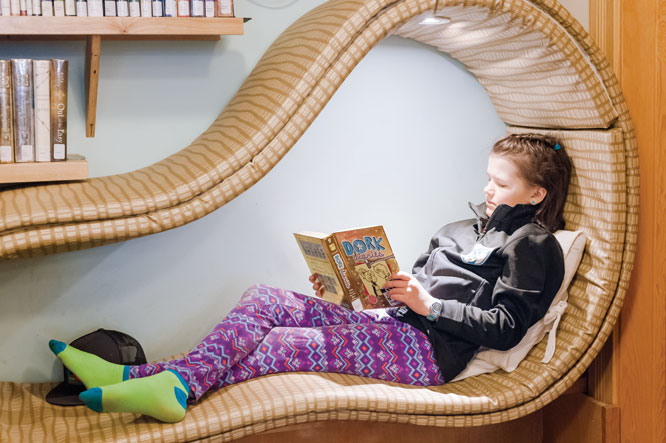 QUALITY TIME: Nicola Roberts is enjoying her time reading a book at the library.  Photo by Petar Dopchev.
Cameos: What is your favorite activity in the off season?

Going to the skate park
Walker Carroll

Chewing on stuff
Razz

Basketball and soccer
Sophia Truex

Mountain biking
Sarah Ramon

Staying on extended vacations.
Sarah Potoker