Book signing Thursday at Townie Books
Visiting bestselling author Paolo Bacigalupi will sign his newest book, The Water Knife, at Townie Books after a brief talk on writing and sci-fi at 5 p.m. on Thursday, April 28.
Treat mom to the spa
The Trailhead Children's Museum and the Elevation Spa presents a ladies day at the spa, the perfect Mother's Day gift. Enjoy a spa day on May 21 with complimentary refreshments, wine and apps, while your children play at the Museum! Visit Trailheadkids.org for more details and email info@trailheadkids.org to reserve your spot, space is limited.
St. Mary's Garage open Saturdays!
St. Mary's Garage, your source for free linens and clothing (infant to senior), will be open Saturdays from May 7 to the beginning of ski season 2016 from 10:30-noon. The Garage continues to remain open at our usual hours of Tuesdays and Thursdays, 4-5:30 p.m. and our address is 300 Belleview, next to the sledding hill. Michelle English (aka Lipstick) has volunteer to work on Saturdays. Michelle has surely shown us her caring through sharing, thank you Michelle!
Help needed: People interested in healthy forests
The Grand Mesa, Uncompahgre and Gunnison National Forests are seeking additional members to serve on the GMUG Resource Advisory Committee. The committee's purpose is to recommend funding projects to federal land managers that will benefit resources on national forest lands. The 15-member group represents a cross section of county communities, industries, schools, environmentalists and local government. Application forms and additional information can be obtained by contacting Lee Ann Loupe at the GMUG National Forests headquarters at (970) 874-6717 or by email at lloupe@fs.fed.us.
Free social media workshop at Old Rock
Use this off-season to learn how to maximize social media to promote your business by attending a free workshop at the Crested Butte Library, Thursday, April 28 at 6 p.m. The topic will be Social Media for Business—Demystifying Twitter and LinkedIn.
Businesses know that online visibility is a 21st century requirement. Most businesses are fairly clear about having a website and probably a Facebook page. But the huge power of Twitter and LinkedIn remain shrouded in mystery. This workshop will be led by Deborah Tutnauer, M.Ed., MSW, who is a small business entrepreneur coach and consultant and has lived in the Gunnison Valley for 20 years.
Birthdays:
April 28- Amanda Wojtalik, Eliza Holes, Taylor Garcia, Meike Meissner, Lisa Verhulst, Ruby Laemmel
April 29- Dorothy Falco, Tommy Rozman, Jeffrey Snyder, Greg Gero, Jenni Kessner, Phoebe Cahir, Ellie Debnam
April 30- Harvey Castro, Bev Kier, Hillari Spencer, Griffin Rhines, Tracy Nichols, Brianna Bode, Elaine Benes, Molly LaTourette-Gifford
May 1- Nicole O'Connor, Cheri Dills, Bob Brazell, Brianna Gomez, Pat O'Neill, Christine Geer, Max Molitor, Monika and Miki Olesen, Rask Dietrich
May 2- Bob Wojtalik, Tony Lambert
May 3- Ali Smith, Scott Truex, Sandy Leinsdorf, Andrew Lypps, Willy Truettner, Cole Hawley
May 4- Nick Spallone, Donita Reitz, Sally Hall, Trippe Sproull
Cameos: what is your passer-by sign?

Thumbs up
Jordan Silva

Gangsta
Kyle Koelliker

The horns
Eddy Cohn

Peace
Carlisle Daniel

High five
Anna Rubina & Sierra Halverson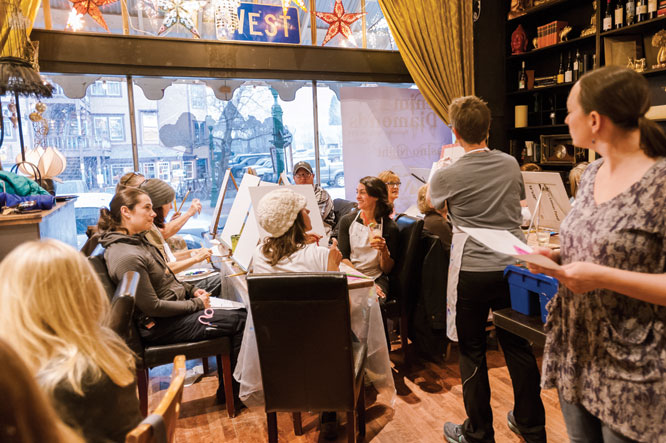 ART TIME: Locals kept their creativity flowing with canvas and cocktails at the Secret Stash last Monday.  photo by Petar Dopchev.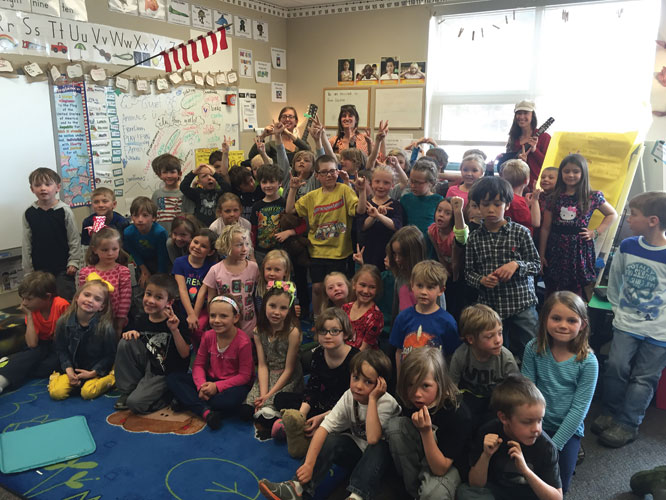 ASPIRING SONGWRITERS:  CBCS first graders were lucky to be "In this World" with Free The Honey on Monday, April 25. The local trio taught the first graders the ins and outs of songwriting, singing and composing music.  courtesy photo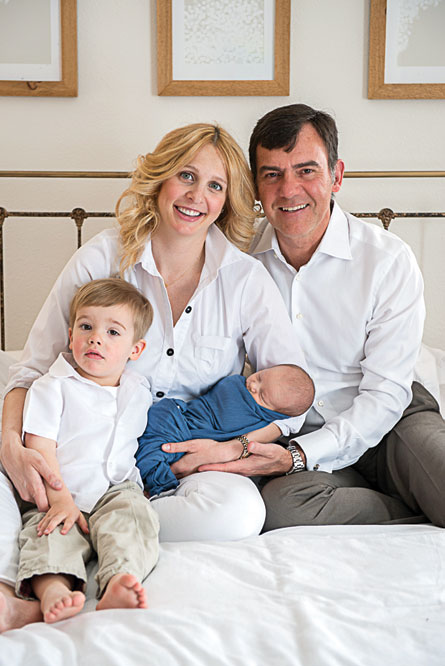 CONGRATULATIONS:  William Robert Fox was born on March 21, 2016 to Kate and Rob. He was 7 pounds, 6 ounces and joins his big brother Jack. photo by Allison White Photography.