Happy Birthday America!
It is a big colorful week in Crested Butte. Lots of people, a parade at 11 o'clock Monday with Than and Josephine doing the MC honors, an incredible band at 4 o'clock Monday with Karl Denson's Tiny Universe and fireworks about 9:30 p.m.
Local blood drives soon
Two local blood drives are coming up this summer. In Crested Butte, the blood drive will be on Wednesday, July 20 from 10 a.m. to 2 p.m., inside the Lodge at Mountaineer Square Ballroom at Crested Butte Mountain Resort. In Gunnison, the blood drive will be on Tuesday, July 19 from 10:30 a.m. to 4:30 p.m., inside the Vantuyl Room, 275 S. Spruce St. in Gunnison. For more information or to schedule an appointment, please contact Bonfils Appointment Center, toll free at (800) 365-0006 ext. 2, or go to bonfils.org.
Public Policy Forum Coffee House at Crested Butte Library
The Crested Butte Library is hosting a discussion group where community members can gather to further discuss and explore ideas presented at the Crested Butte Public Policy Forum. These discussions will take place each Thursday morning after the Forum at the library from 8 to 9 a.m. Coffee and light refreshments will be provided. See the Public Policy Website for a list of speakers and topics.
Attention artists: Nude drawing sessions
Figure drawing sessions with a live model take place in downtown Crested Butte on Tuesday evenings from 6 to 8 p.m. Draw the nude figure—all levels of experience are welcome. There is a $10 model fee per session. Space is limited. Call Neil at 349-7228 for more information.
Sing, Move & Learn Music Series at GAC
Babies and toddlers (ages six months to five years with caregiver) will have fun in this hands-on Sing, Move & Learn Music Series music class at the Gunnison Arts Center with certified music therapist Erin Haynes on Mondays, July 11 to August 8 from 10 to 10:45 a.m. Children will sing, explore, play instruments and dance each week as they participate in activities that stimulate creativity, socialization and cognitive development. Book online at gunnisonartscenter.org or stop into the GAC at 102 S. Main.
Fall youth soccer registration deadline coming up
Registration for fall 2016 youth soccer is open now and will close July 15. Register today to avoid late fees. Visit the West Elk Soccer Association for details on registration or email them with any questions at westelksoccer@gmail.com. The deadline is coming soon. Registration for summer programs is still open and available to any youth players, including visiting players.
Birthdays:
June 30- James O'Connor,
Thomas Rutherford
July 1- Patricia Dawson, Michael Garren, Eric Ross, Shea Hillman, Amber Orton, Liz Berry
July 2- Jackie Ingham, Glo
Cunningham, Anne Campbell, William Johnson, Monica Arias, Caitlin de Compiegne
July 3- Nathan Bilow, Sandy Shea
July 4- Molly Eldridge, America, Michelle Zanga, Jesse Gerber, Samantha Merck, Jeff Westling
July 5- Alissa Johnson, Chloe
Eskew, Rachael Baskfield, Ali Sunter, Blair Hall, Kimo Donnell, Kyra Martin
July 6- Kristen Andersen, Oliver Houseman, Elise Jiganti,
Chloe Crawford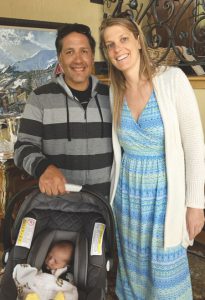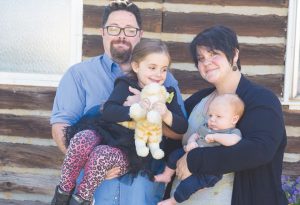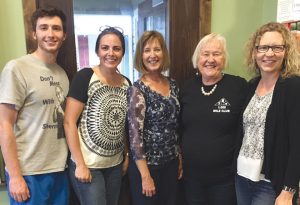 Cameo question: What do you do on the fourth of July?