Encore Entrepreneurship at Crested Butte Library
Are you wondering how to discover and implement what you want to do with the next scene of your life? Local entrepreneur Deborah Tutnauer returns to Old Rock Library on Thursday, June 23 at 6 p.m. with a workshop for retirees or those dreaming of transitioning from their current career to something new. Call (970) 349-6535 to reserve your spot in this free workshop.
Local author Eaton at Townie Books
Townie Books will host a reading and signing with speaker, author, and coach Eric Eaton on Tuesday June 28 at 5 p.m. This will be the debut for his new book, The Raging Sloth: An Upside-Down Blueprint to Bust Your Limits, Build Your Purpose, and Balance Your Life. The Raging Sloth provides a positive blueprint on how to move forward, even through the muck and mire of life. Eaton shows you a 9-Step process to engage your obstacles and leverage them to experience victory, find purpose in the midst of your own limitations, redefine success on your own terms, and live a life free of guilt, frustration, and excuses.
Oh Be Joyful Gallery presents: water + pigment + paper
Explore the medium of watercolor through four artists whose works span realism to abstraction, at an exhibit at the Oh Be Joyful Gallery running through June 26. The artists' reception is on Friday, June 24 from 5 to 8 p.m. during the Art Walk evening in Crested Butte.
Seek the gift of dance
Dance drops us into ourselves. All of us, at any age, can seek the gift of dance. Take a class this summer. Be inspired. Share sacred space. This dance community is here now, and so are you! June 30, 7 to 9 p.m.: Gravity-Anatomy Dance Workshop for teens/adults. July 5-29: Open classes for all ages (0-100) and an array of styles. July 30: National Dance Day tutu dance party in the Alpenglow field—giving gratitude for the gift of movement! The path begins at www.dancecrestedbutte.org.
100th Anniversary of 
Gunnison chapter of DAR
This year marks 100 years since 23 area women assembled for the organizational meeting  of the Daughters of the American Revolution in Gunnison in 1916.  Caroline Diani, current regent of GVDAR, said members will welcome invited guests: the Colorado regent, Peggy Norton of Boulder; C. J. and Anne Miller, and John and Sandra Cosentino of the Gunnison area. GVDAR is hosting a tea for members and its invited guests on Saturday, June 25, followed by a tour of its displays in the GVDAR building on the grounds of the Gunnison Pioneer Museum.
Birthdays:
June 23- Cinamon Emde,
Brittain Walton
June 24- Penni Ervin, Debbie Herndon, Rocky Kimball,
Mo Finney
June 25- Jade Schichtel,
Ian Eldridge,
June 26- Johnna Bernholtz, Mandy Gillie, Alexandrea McCartney, Heidi DuVal,
Mallory Mikeska, Nolee Moscatelli, Sarah Baskfield, Adam Curtis, Jaima Giles
June 27- Bill Dowell,
Jim "Beach" Thomas, Paul Barney, Graeme Roberts,
Kathryn Bashore, Taylor Reeves, Katie Fries, Melanie Swaine, Trisha Lewis, Doug Hudson, Lydia Stern, Thomas McLean
June 28- Kevin Beltz, Alicia Lypps, Pi DuVal, Braillyn Krill, Matthew Holze, Xavier Fane
June 29- Ben Sweitzer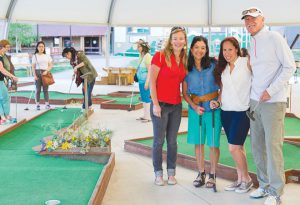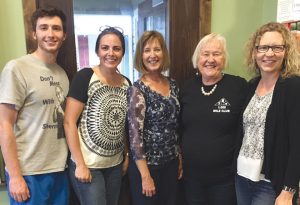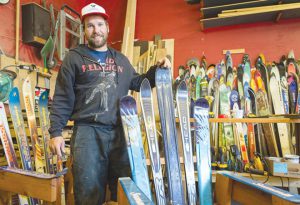 Cameos: Create a new event for bike week: