CBMBA Overnighter
Rally to the Crystal Peak trail up Cement Creek for the Crested Butte Mountain Bike Association (CBMBA) trail work overnighter this weekend. Crews will head into the field starting at 10 a.m. on Saturday for a full day of trail work and then return to camp for food, libations and "mad" prizes for volunteers. Spend the night and get fed breakfast and lunch to finish the work and then go for a group ride to remember Will "The Thrill" Olson. Contact CBMBA to RSVP and for a ride or to get your camping gear transported to the camp site if needed. Day workers are more than welcome as well.
What's SUP?
The Blue Mesa Beach Bash is this weekend. It's a SUP event for all ages and abilities. Join the Saturday, August 20 for the best Stand-Up Paddleboard event in Colorado. There will be SUP races, yoga, tug of war, clinics, golf, and more. The action will take place at Old Stevens Creek day use area on Blue Mesa Reservoir located about 15 minutes west of Gunnison on Highway 50.
Mud Runs returns to Gunnison along with the
Car Show
The 10th annual Gunnison Mud Runs return to Gunnison on the evening of Saturday, August 20 at the Fred R. Field Western Heritage Center/Fairgrounds, one block south of Highway 50 in Gunnison, behind the Safeway store. Fifty to 80 mud-loving truck competitors/racers will compete in either the "Tough Trucks" or "Single Pit Mud Race" events before hundreds of fans when the races start at 5 p.m. on Saturday evening. The Gunnison Mud Runs are a great way to relax with your family and friends after a day of "staring, drooling and tire-kicking" at the Gunnison Car Show, which is being held that same weekend.
The power and significance of symbols in everyday Life
From logos to traffic signs to glyphs, symbols go far beyond what meets the eye. Learn how to recognize, interpret and utilize symbols with local artist Carol Connor on Thursday, August 18, at 7 p.m. at the Crested Butte Library. This event is free and open to the public.
Wiens to speak at museum
Dave Wiens, Gunnison Trails founder and director of WSCU Mountain Sports, will speak on Thursday, August 18 at the Crested Butte Mountain Heritage Museum. Known for his professional mountain biking career, Wiens has taken on the role of community leader and family man. He will speak on his many projects regarding racing, trail development, and supporting the recreational habits of the community and the world. Wiens is featured in the museum's athletic exhibit this summer, so come by to see the exhibit and hear from the man himself.
The AND Series: Splatter Painting & Spritzers
In this exciting, one-of-a-kind AND Series, local artist Molly Darby will guide students through the spontaneous and lively painting style of Jackson Pollock in the inviting setting of the Gunnison Arts Center's outdoor courtyard. The fee is $35 per person and includes all supplies, two drinks and apps, with instructor Molly Darby on Thursday, August 18 from 6 to 9 p.m. It's a great way to enjoy the warm summer weather—an easy painting project, summertime drinks and apps, friends and fun. Go to gunnisonartscenter.org to register.
Birthdays:
August 18- Deb Hodak, Nick Rayder, Betty Barkman, Joshua Pruett
August 19- Paul Hird, Laura Mitchell, Phil Chamberland
August 20- Trent Bona, Sarah Smith
August 21- Tony Borland, Talia Reynolds, Lexy Archer, Shobie Partos
August 22- Michael Beck, Paul O'Connor
August 23- Martha Montano, Mike Nolan
August 24- Trudy Yaklich, Perdie Linehan, Pam Bode, Montana & Dakota Wiggins, Madeline Pulley, Karen Hoskin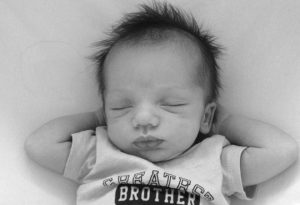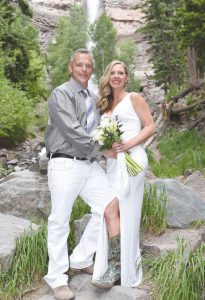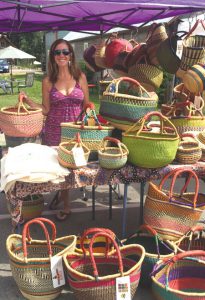 Cameo Question: What is Crested Butte doin' right?