Take a historical walking tour
Want to learn more about the history of our wonderful town and valley? Invite friends and family to enjoy a historic walking tour with the Crested Butte Mountain Heritage Museum. Tours take place on Saturdays from 2 to 3:30 p.m. throughout winter from November 24 through March 30. Meet in front of the museum at 4th Street and Elk Avenue. Tours are $10 a person. Reservations are recommended. For more information go to crestedbuttemuseum.com or call (970) 349-1880. Private tours may also be scheduled for groups of three or more by calling the museum.
Check out the new Senior Center on Tuesday
Gunnison Valley Health's new Senior Care Center will be opening its doors to the community on Tuesday, November 27 with guided tours between 1 and 3 p.m.  Experience for yourself the latest trends in senior living.  So if you want to take a sneak peek at Gunnison Valley Health's new Senior Care Center, come along to 1500 West Tomichi Avenue on Tuesday November 27.
Center for the Arts happenings!
Check out the events and classes this week with the Crested Butte Center for the Arts. Get festive with Keepsake Holiday Ornaments Family workshop on November 23. Get the stoke of winter during the Film Festival's showing of Warren Miller's Face of Winter on Saturday November 24. And this month's Watercolor and Wine is Peace, Love and Snow on Tuesday November 27.
Townie Books Book Club December choice
The Townie Books December book club pick is Ceremony by Leslie Marmon Silko. We will be meeting on Wednesday December 12 at 6:30 p.m. at the bookstore. Book club members receive 10 percent off the book when they buy it at Townie Books.
Give creatively this holiday season
Call for Creatives: the Crested Butte Creative District invites registered Creatives to participate in the Winter 2018 Crested Butte Creates, Give Creatively Campaign. This campaign is designed and run to bring awareness to individuals and business who make up the Crested Butte Creative District and the diverse art, items, and services they create and make available to consumers who love Crested Butte. By participating in the campaign your creative work or service will be featured, along with information you choose to share about your work. Please visit https://www.cbcreativedistrict.org/cbcd-news/ to learn more.
Birthdays:
November 22- Calla Cloud, Hannah Valian, Chris Muhr
November 23- Matt Berglund, Mike Raterman, Andrea Ouimet, Logan Boscaro
November 24- Justin Hastings, Theodore Trujillo, Dylan Tyzzer
November 25- Loree Mulay Weisman, Charlotte Rotner, Alison White
November 26- Adam Crist,
Jennie Villanueva, Molly
Massey, Albert Maunz, Chris "Buck" Myall, Rewk Patten
November 27- Eric Jernigan, John Covelli, Camille Lohr, Shelley White, Cyndy Lang, Liz Blackwell, Sam Reaman, Diner Theaker, Trevor Maltby
November 28- Sharon Sharpe, Wes Williams, Audrey
Anderson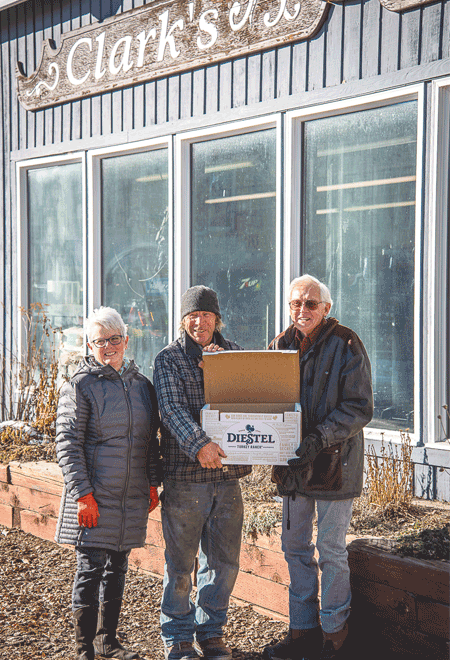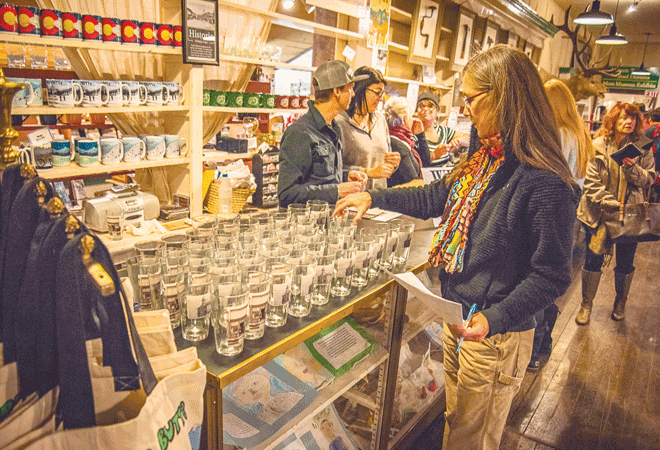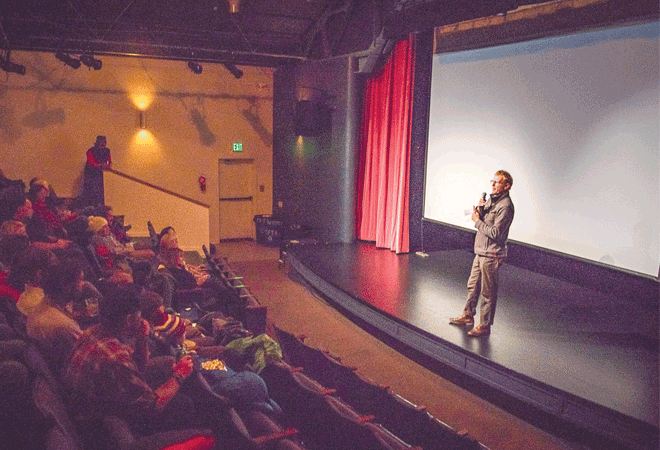 CAMEOS: What's your favorite part of thanksgiving?