CB Center for the Arts happenings
This week at the Center there are a myriad of ways to tap into your creativity in visual arts, film, literary arts, live music and culinary arts! Get your boot-stompin' on at the barn-burnin' Shane Smith & The Saints (Saturday, January 12). Professionals of all kinds should take advantage of Craft Your Bio and Photo (Mondays, January 14 and 21) to sculpt their professional bios for websites and beyond. Want to polish your public speaking and storytelling skills? The Art of Storytelling with Matthew Taylor (Saturday, January 12 & Sunday, January 13) is hilariously fun, culminating in a free Moth-Style Storytelling Showcase at the Eldo. Lovers of beer will definitely want to come to the two-part Homebrewing Series (Sunday, January 13) – quaffing included! Get your hands dirty at the weekly Wheel Throwing Workshop (Friday, January 11) or grab a friend for Mud Wrestling (Thursday, January 10) and mold something useful out of clay. In the visual arts young artists ages 11 to 14 can put all those found objects to use in 3-D sculpture in Upcycle & Reimagine (Monday January 14), while adults can get loose in the Creativity and Cocktails installment for the month – Drawing and Daquiris (Tuesday, January 15). And finally, come support local filmmakers in three shorts with Friends with Films (Friday, January 11).
CB Women's March coming up
The third annual Crested Butte Women's March will be held Saturday, January 19. It honors Ruth Bader Ginsberg and starts at 4 p.m. at the Four-way Stop.
Subject to Change improv show at the Gunnison Art Center
Crested Butte Mountain Theatre's very own improv troupe, Subject to Change, is back in Gunnison by popular demand and will be gracing the Black Box Theatre on Thursday, January 10, for an entirely unscripted comedy show in the format of "Whose Line Is It Anyway?" The troupe specializes in taking audience suggestions, which can get crazy and adult-themed, and weave them into comedy gold. This one-night show will be in the Black Box Theatre in the Gunnison Art Center, so get your tickets today. Doors open at 7 p.m. and the curtain goes up at 7:30 p.m. This show is for an audience over age 18. Tickets are $5 per person.
Art opening in Mt. Crested Butte Friday
The Alpenglow Gallery is opening its winter show, "Epic," on Friday, January 11, from 5:30 to 7 p.m. in the Alpenglow Gallery within the courtyard level of the Lodge at Mountaineer Square. There will be complimentary light appetizers, beer, wine and live music. Join the gallery for the debut of the new winter pieces surrounding the winter theme "Epic."
CBMR Food Pantry Donation Day January 13
In an effort to help the local community, Crested Butte Mountain Resort (CBMR) is hosting a food drive to support the food pantries in the valley. Guests who donate three non-perishable, non-expired food items or one pack of diapers will receive a discounted full-day lift ticket for $50, valid this Sunday, January 13, 2019 only. Please bring your donations to the Adventure Center no later than 12 p.m. on January 13 in order to receive the discount.
Birthdays:
January 10- Ben Morello, Mark Soleri, Anthea Schmid, Izzy Acuff, Cass Rea, Katherine Nettles
January 11- Alex Theaker, Jeffrey Isaac, Heather Garrison
January 12- Lisa Chase, Jenna Velardi, Ben Gillie, Jackie Scalzo, Josh Harvey, James Patrick Page, Christy Kong-Eaton, Rose Reyes, Mary Hayes-Larson, Robin Yepes
January 13- MacKenzie Mailly, Darren Glick, Karina Steele, Gary Hillman, Tate Young, Ian Billick, Maria Fenerty, Rob Carney
January 14- Ben Frame, Tom Dill, Terry Camp, Ralph Christopher
January 15- Pat Wallace, Kevin Krill
January 16- Ric Ems, Barbara Winter
January 17- Alex Reinhardt, Allan Roman, Toby Martineau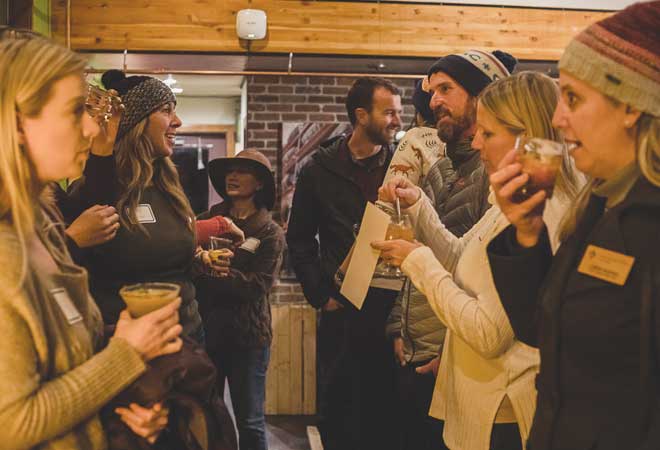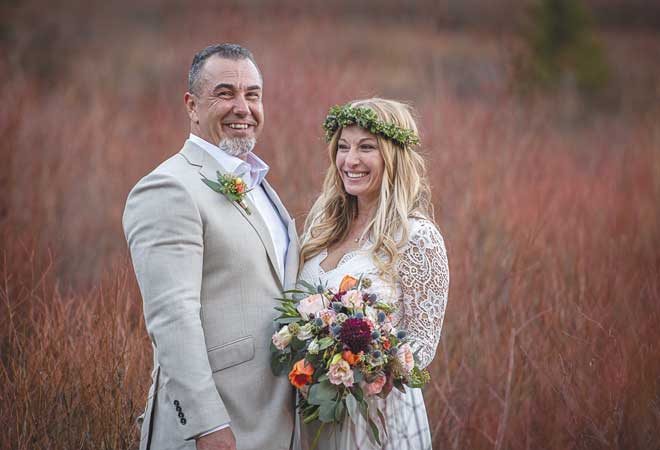 Cameos: Now that the holidays are over, what does that mean for you?