Red Lady Ball is coming
The Red Lady Ball has been taking place for 42 years. And it is happening this Friday. Put on by the High Country Conservation Advocates, the Ball will crown a new Red Lady, give away raffle prizes and give people a reason to dance. It takes place at the Public House starting at 7:30.
Al Johnson is coming
Pre-registration for the 45th Annual Al Johnson Telemark Ski Race is currently available at the Alpineer. Be a part of the magic. If there's ever a year to do it, this is the one! Proceeds to support the Crested Butte Avalanche Center. Let 'em run!
The School Board is coming to CB
The Gunnison Watershed School District board of directors is meeting this Monday in Crested Butte. Here's a chance to talk with your school district representatives about things like the modular classrooms or cell towers! The meeting starts at 5:30 in the school library.
SonofaGunn: GAC to the Future
Travel back in SonofaGunn time with Arty McFlyrod and friends in this year's 30th Anniversary GAC to the Future, March 7-9. Doors will open at 7 p.m., and the curtain will go up at 7:30 p.m. Tickets are $20 for Thursday night, and $25 for Friday and Saturday night. See what crazy characters pop up from past shows and how issues have changed (or not) in 30 years. Celebrate, laugh and support the Gunnison Arts Center's annual fundraiser while being hilariously entertained. Be sure to get your tickets early before they sell out.
Calling all photographers for the land trust
The Crested Butte Land Trust is calling for photo submissions for the 2020 Land Trust calendar and for promotional use. This year, they are especially looking for close-ups of people recreating on our lands, as well as photos of Long Lake and winter scenery. And as always, photos depicting ranching, recreation, plants and animals, and incredible landscapes are always in high demand. The deadline to submit is Friday, March 8. Visit their website for more details about submission: cblandtrust.org/calendar-submission/ or contact Arielle at arielle@cblandtrust.org.
Western faculty published in top scientific journal
Two Western faculty members were recently published in a top ornithology journal, The Condor, for their grant-funded research associated with fire thinning and bird communities. Assistant Professor of Wildlife & Conservation Biology Pat Magee, Ph.D. and Associate Professor of Environment & Sustainability and Biology Jonathan Coop, Ph.D., along with Jacob Ivan of Colorado Parks and Wildlife, were published in the February 2019 issue of The Condor: Ornithological Applications. The work focused on tree reduction treatments to piñon-juniper woodlands and their effects on woodland-obligate bird species.
Birthdays:
March 7- Everett Fillmore, Alexander Dumas, Jonah Moss, Yvon Michel, Adrienne Van Horn
March 8- Carol and Cheryl Connor, Chris Lambro, Martin Thake, Gracie Murphy, Nikolas Hudson, Adam Freed, Courtney Kopf, Cheryl Henry, Lia Walker
March 9- Jeff Martin, Jerry Heal, Bill Crank, Audrey Lypps, Vicki Rowland, Max Cardenas
March 10- Leta Maunz, Katy Taylor, Bailey Valian, Daxton Burbank
March 11- Tracy VanSickle, Carol Colman
March 12- Brooke MacMillen, Lindsey Siera Gross, Pete Curvin, Dave Swanwick, Dony Miller, Steph Prater, Forrest Leas, Jennifer Golsby, Vincent Michel, Heidi Jobson, Bonnie Lynn
March 13- Martha Gabel, Posey Nelson. Renee Emmitt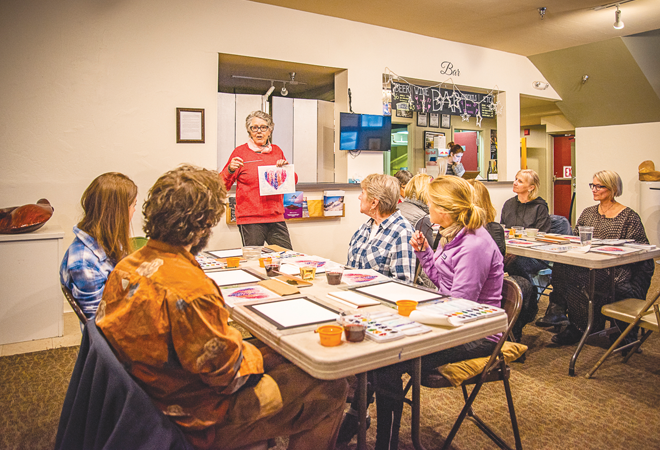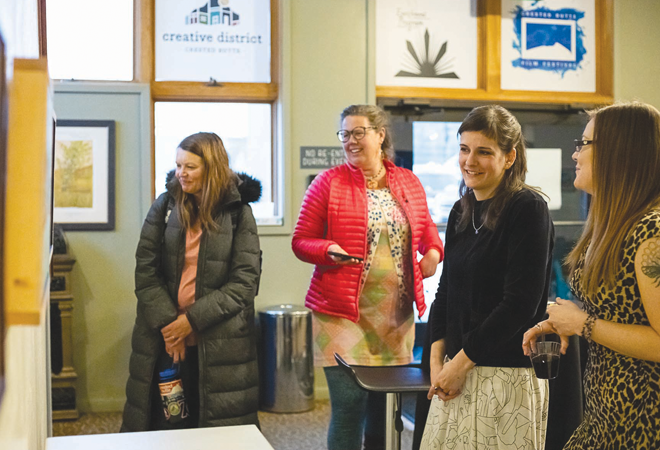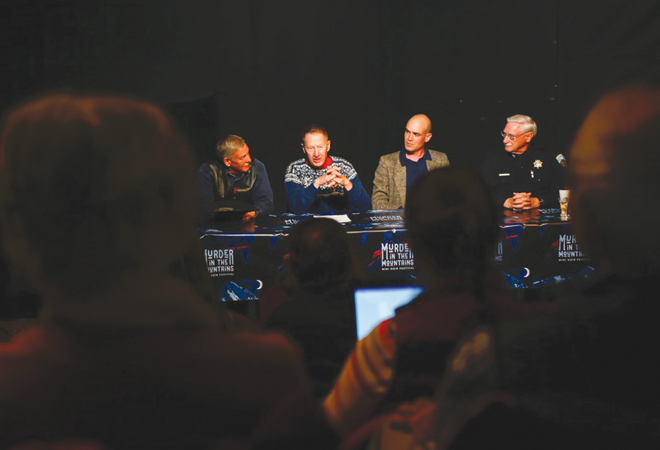 Cameos:

H

ow do you celebrate Mardi Gras in Crested Butte?