Dirtbag author Luke Mehall coming to Gunnison Thursday
Longtime climbing legend and former Crested Butte and Gunnison local Luke Mehall will be on a book tour promoting his final book in the Dirtbag climbing genre. Luke will be in Gunnison on Thursday, April 25 at the University Center South Ballroom at WCU. His presentation will start and 7 p.m. and is free. The Desert is his fifth and final such book. The Desert begins with Mehall's first trip to the desert, a visit to Indian Creek in 1999, and chronicles nearly two decades of experiences.
Fourth annual Campus Walk this weekend
A walk to bring awareness to suicide will be held Sunday, April 28 on the Western Colorado University campus. The walk begins at 1 p.m. and will start at the Paul Wright Gymnasium and then walk down Main Street. Registration, a silent auction and photo booth all open at 10:30 a.m. with an opening ceremony scheduled for 12:30.
Clay During the Day at the Gunnison Arts Center
In the Gunnison Arts Center's Clay During the Day session, students will learn the basics of clay and hand-building with exciting creative projects, glazing and firing techniques. The session will be at the Gunnison Arts Center on Wednesdays from May 1 to June 5, from 9 a.m. to noon, with instructor Lynn Cudlip. No experience is necessary. The cost is $160 per session and $136 for GAC members.
CBMBA 5-Year Plan Open House
The Crested Butte Mountain Bike Association (CBMBA) is hosting an Open House to share its proposed 5-Year Plan for trails in the North Gunnison Valley. The plan's main goals are to connect our trails and get riders off the roads. Come hear from local stakeholders, ask questions, and voice your opinion. It will take place Tuesday, May 7 at 6 p.m. at the CB Town Hall.
Empty Bowls fundraiser in Gunnison
Come join the community in supporting Gunnison Country Food Pantry at Empty Bowls on Saturday May 4, from 5 to 7 p.m. at the Gunnison High School. Tickets are on sale now at the Pantry located at 321 North Main St., Gunnison or at the door. The cost is $10 with a bowl to take home or $7 without a bowl to take home. All proceeds go directly to the pantry. For more information call 970-641-4156.
Devo bike swap coming up
The first Annual CB Devo Bike Swap is being held on Saturday, May 4 from 10 a.m. to 3 p.m. in the Multi-Purpose Room at the Crested Butte Community School.  Gear drop-off will be at the CB Devo tents at the Crested Butte Chamber of Commerce (Four-way Stop) and there will be two opportunities for you to bring your bike-specific items by for check-in: Thursday, May 2 from 7 a.m. to 1 p.m. and Friday, May 3 from 1 p.m. to 7 p.m. Contact Adam at events@CrestedButteDevo.com with questions.
Birthdays:
April 25- Laura Meredith, Bonnie Chlipala, Laura Bailey, Ol Z, Hope Freeman, Porter Washburn
April 26- Corky Lucks, Deborah Casey, Michael Linehan, Trish Giassa, Lynelle Stanford, Ted Conner
April 27- Maggie McRaith, Caroline Czenkusch, Jack Huckins, Kyle Benton, Hope Freeman
April 28- Amanda Wojtalik, Eliza Holes, Taylor Garcia, Meike Meissner, Lisa Verhulst, Ruby Laemmel
April 29- Dorothy Falco, Tommy Rozman, Jeffrey Snyder, Greg Gero, Jen Kessner, Phoebe Cahir, Ellie Debnam, Karl Trujillo
April 30- Harvey Castro, Bev Kier, Hillari Spencer, Griffin Rhines, Tracy Nichols, Brianna Bode, Elaine Benes, Molly LaTourette-Gifford, Gustav DesAulniers
May 1- Nicky O'Connor, Cheri Dills, Bob Brazell, Brianna Gomez, Pat O'Neill, Christine Geer, Max Molitor, Monika and Miki Olesen, Rask Dietrich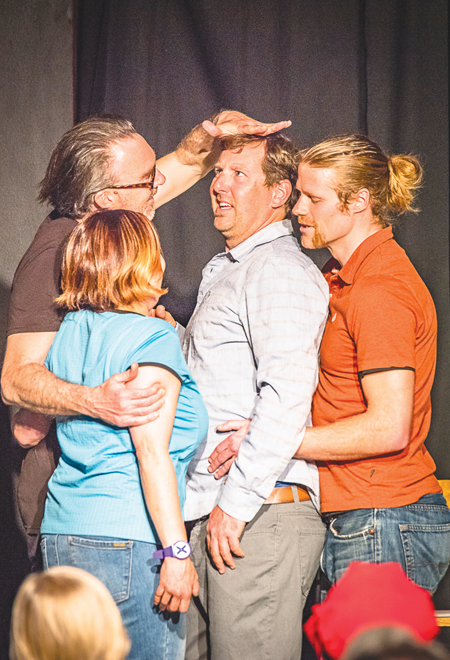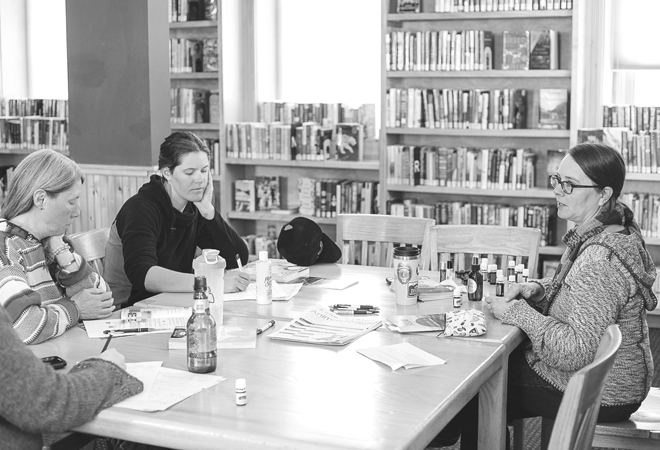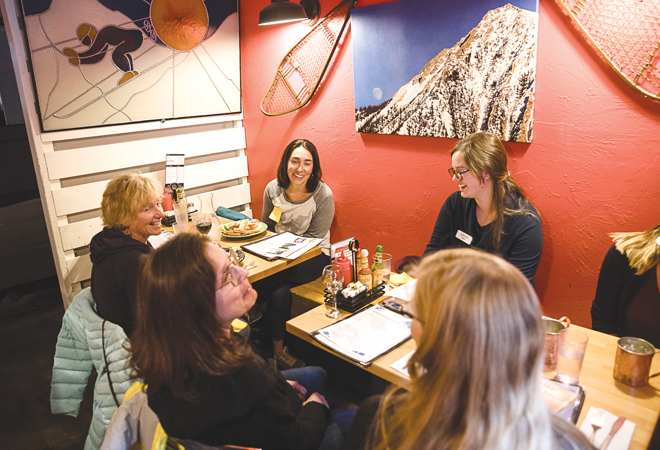 Cameos: What sort of strange items have you been finding as the snow slowly starts to melt away?