Rumors 10 Year Anniversary Party
Rumors Coffee and Tea House is celebrating its 10-year anniversary and is holding a party on Thursday, June 20 from 5-8 p.m. The evening will feature snacks and desserts as well as wonderful music provided by Fox and Bones. Fox and Bones, from Portland, Oregon, are the modern day Bonnie and Clyde, if Bonnie and Clyde had driven a Volvo and played folk-pop music. Rather than simply documenting their experiences in song, Sarah Vitort and Scott Gilmore write from the perspective of quasi-fictional characters.
Creative Carnival to benefit See Trees
Creative Carnival, an art fundraising party for See Trees, will be held at the Red Room on Saturday, June 15. Adorn yourselves with awe-inspiring attire and join the fun at the Red Room. Doors open at 9 p.m. for a sensational art party featuring live performers, interactive installation and a loaded raffle. Proceeds directly support local, independent artists and their work to produce and tour an immersive aspen grove to venues such as Bridges of the Butte, Crested Butte Arts Festival and Burning Man.
Yeah you right!
KBUT is hosting the 17th annual Fish Fry on Friday, June 14 at Crank's Plaza in front of the KBUT studio from 4-9 p.m. There will be a raffle with great prizes and live music by the New Orleans Suspects. The band will then lead a  parade up Elk Avenue to their gig at the Public House. Tickets and information available at kbutradio.org.
Butte Kickers
For the 25th year in a row, Crested Butte plays host to the annual Crested Butte Soccer Invitational. West Elk Soccer Association is putting on the coed adult soccer tournament this year with 12 teams playing all weekend at Rainbow Park and the CBCS field. Games start Saturday at 8 a.m. and finish with the championship game on Sunday at 1 p.m. at Rainbow. The Crested Butte Kickers play at 8 a.m. Saturday at Rainbow and then 11 a.m. at the CBCS field. Sunday's game based on Saturday's results.
Street Vault
Western Colorado University track and field is hosting a Street Vault on Saturday, June 15 on the 100 block of Elk Avenue. What is Street Vault? It's pole vaulting on the street and the event starts with the open class at High Noon, then they raise the bar to 15 feet for the collegiate and elite athletes. For more information check out go mountaineers.com.
Community Weed Pull Day
Put on your work gloves and help protect native plants at the community weed pull day at Big Mine Park Friday, June 21 from 10 a.m. to 1 p.m. Learn about noxious and invasive weeds, and win prizes from local shops including CB Sports, Dragonfly Anglers, Third Bowl Ice Cream and The Fly Fishing Show. Food, drinks and fun will be provided! For more information contact Jason at jevanko@gunnisoncounty.org.
Birthdays
June 13- Bruce Cozadd, Buddy Ramstetter, Isaac Huxley Sorock, Aaron Tomcak
June 14- Anna Fenerty, Justin Feder, Loki Hastings, Tess Fenerty, Joe de Compiegne
June 15- Chris Garren, Laura Hilton, William Holes, Jason Fries
June 16- Hilde Nachtigall, Hope Wheeler, Sam Lumb, Susan Marrion, Jay Barton
June 17- Tamara Ayraud, Nan Lumb, Margo Covelli, Chris Zeiter
June 18- Mark Phwah, Ava Lypps, Chuck Cerio, John Banker, Heather Paul Featherman, Dave Penney, David Baxter, Cooper Fabbre
June 19- Polly Huck, Nolan Probst, Jimmy Faust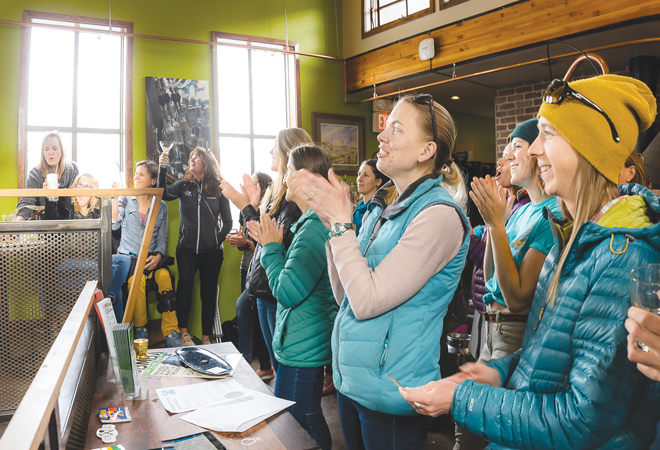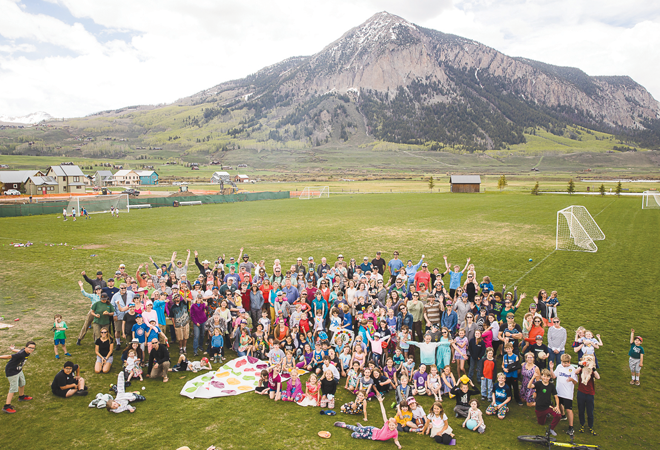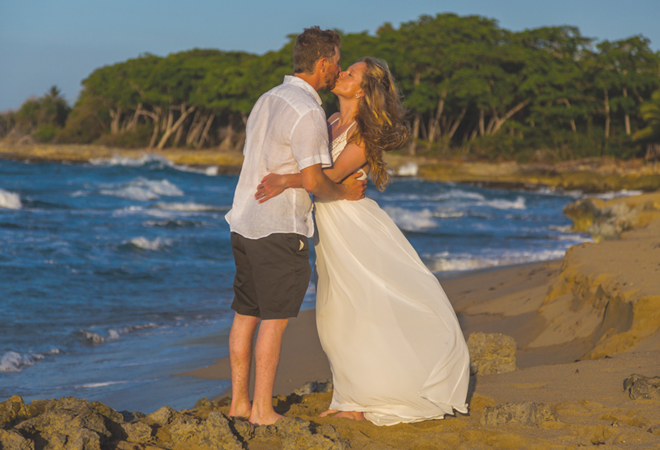 Cameos: In honor of Father's Day, what's your best dad joke?