Oh Be Joyful Kayak Race
Kayakers from around the country, and possibly the world, will convene at Oh Be Joyful Creek this Saturday, June 22 for the Oh Be Joyful Kayak Race. The first runs start around 10 a.m. with a second run sometime around noon. The water is pumping right now so it should make for some great spectating and, please, carpool when possible.
Film Festival hosts International Ocean Film Tour, Volume 6
For the fourth year in a row, the CB Film Festival brings the best in ocean films to town with its showing of the International Ocean Film Tour, Volume 6, on Thursday, June 20, at 7 p.m. at the Center for the Arts. Six short documentary films comprise the two hour program. The films are action-oriented (surfing and diving), environmental (whale poaching) and artistic (underwater dance and world music.) Tickets are $15 and are available at cbfilmfest.org, the Center for the Arts, and any remaining, at the door. The film is expected to sell out.
Hockey refs needed
It may be June but there is a hockey ref shortage in the north end of the valley and it could jeopardize the future of town league hockey among other games played in Crested Butte. It's a great way to give back to the hockey community and… you get paid. Contact Wendy Buckhanan at wehockey@gmail.com to help out. Keep hockey alive in Crested Butte.
This week at the CB Center
This week kicks off many of the Center's popular, casual and easy to pop into summer series classes, including special ones for middle school students, in Visual Arts: Watercolor & Wine (Thursdays, June 20 – August 22); Creativity & Cocktails (Tuesdays, June 25 – August 20); and Middle School Art Workshops (Tuesdays, June 25 – August 20). For budding writers, the Literary Arts department offers Wild Minds Young Writers Summer Workshop for Middle School (Monday, June 24 – Friday, June 28) and High School Writers' Workshops (Wednesday, June 26 – Thursday, June 27). And for adult scribes, visiting author Kali Fajardo-Anstine teaches Writing Place: Homelands in Literature (Sunday, June 23). Catching that summer vibe, the Crested Butte Film Festival screens the International Ocean Tour (Thursday, June 20), and the second Alpenglow Free Outdoor Concert Series has you dancing barefoot in the grass to the bluegrass sounds of Wood Belly (Monday, June 24). Last but not least, get your fill of local art at the Art Studio Gallery's Artist Reception (Saturday, June 22).
Crested Butte climate action plan kick-off on June 26
Join the town of Crested Butte to kick off the start of their new Climate Action Planning process on Wednesday, June 26 at 5:30 p.m. at the Depot. Meet the participating entities, stakeholders and community members and learn about how together we can shape Crested Butte's climate and clean energy policy. Light food and refreshments will be provided.
Local Dems host Unity Dinner
Everyone is welcome to the Gunnison County Democratic Party Unity Dinner is set for Sunday, June 23 from 5 to 7 p.m. at Paradise Park in Crested Butte. Dinner is $35 per person in advance or $39 at the door. The guest speaker will be former Colorado House Speaker Andrew Romanoff, candidate for U.S. Senate. Make your reservation at: gunnisondemocrats.org.
Birthdays:
June 20- Heli Peterson, Margot Levy, Bill Frame, Jr., Vic Shepard, Lindsay Kopf, Alana Dietrich
June 21- Kathy Freed, Ward Weisman, Jake Jones, Jackson Melnick
June 22- Mickey Cooper, Sandy Sullivan, Bess Baskfield, Walker Carroll, Tom Cutler
June 23- Cinamon Emde, Brittain Walton
June 24- Penni Ervin, Debbie Herndon, Rocky Kimball, Mo Finney
June 25- Jade Schichtel, Ian Eldridge,
June 26- Johnna Bernholtz, Mandy Gillie, Alexandrea McCartney, Heidi DuVal, Mallory Mikeska, Nolee Moscatelli, Sarah Baskfield, Adam Curtis, Jaima Giles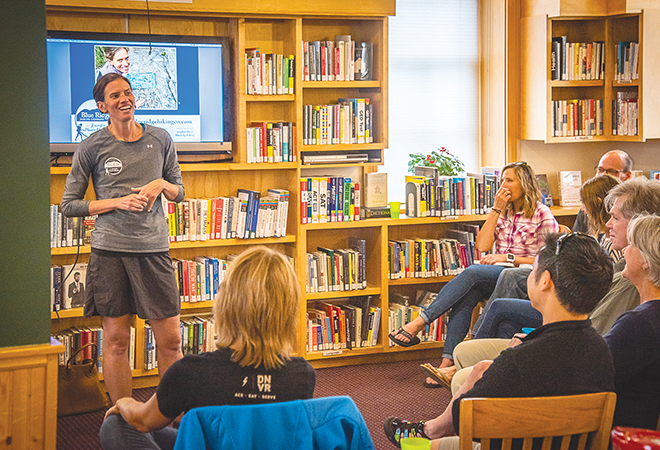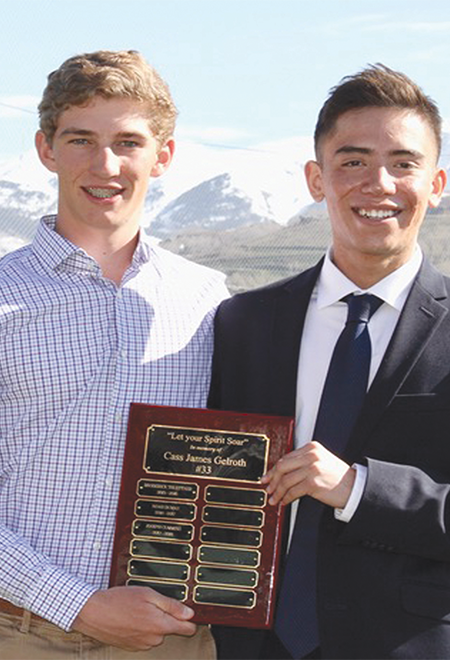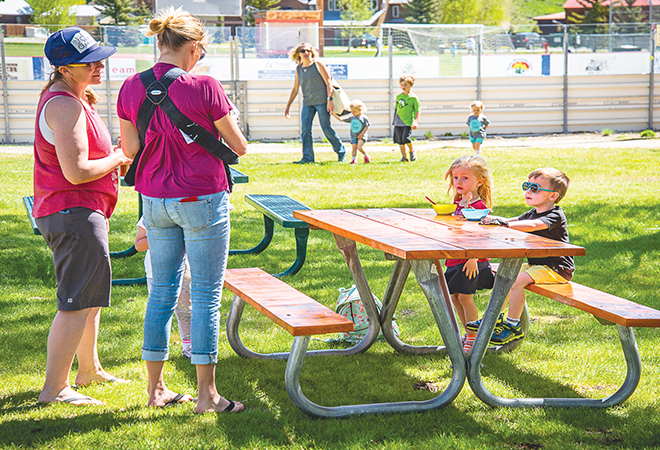 Cameos:

H

ow can you tell when the summer season has officially hit crested butte?