The World Famous Chainless Race is Friday
One of the most popular summer events in Crested Butte is tied to CB Bike Week…the Chainless Race down Kebler Pass road. It starts at the pass and ends in Crested Butte. Come take part or at least watch the end as costumed riders flash into town risking life and limb at the top of Elk Avenue. There are a lot of events with CB Bike week (see the schedule on page 60) and the Junior Crested Butte Bike Week activities are taking place as well. So no matter your age there is plenty of bike related activity around the valley this weekend.
Rumors to host weekly Dungeons & Dragons Mixers
How do you ask a D&D player out? You ask them for a D8!! Play D & D and want to connect with others who love the game? Rumors will be hosting weekly D & D mixers every Saturday from 7-9 p.m. 
Learn about the local outreach to Haiti
A presentation about the work several Crested Butte residents have been doing in Haiti will be held on Thursday, June 27, at 6 p.m. at Rumors Coffee and Tea House, located at 414 Elk Ave. Members of the Union Congregational Chruch have visited Haiti to work with the organization Beyond Borders, whose mission is to protect children and help families keep their kids at home. And local potter Donna Rozman will tell of her recent travels to Haiti, where she has been involved with The Apparent Project and Papillon Enterprise.
July films from the CB Film Fest
The Crested Butte Film Festival will show the film The Great Buster, on Sunday, July 7, at 8 p.m. It tells the rags-to-riches-to-rags story of famed comedian and filmmaker, Buster Keaton, showing mind-boggling footage of his thrilling physical comedy. The film includes interviews with fellow filmmakers, Quentin Tarantino, Mel Brooks and Werner Herzog. Then, on July 14, the Film Fest will show the film, Maria By Callas, the story of famed opera singer, Maria Callas.
This week at the Center
This week features many of the Center's popular summer series classes including Visual Arts: Watercolor & Wine (Thursday, June 27, 4 – 6 p.m.); Creativity & Cocktails (Tuesday, July 2, 5 – 7 p.m.); Middle School Art Workshops (Tuesday, July 2, 10 a.m. – 12:30 p.m.) and High School Art Workshops (Tuesday, July 2 & Wednesday, July 3, 1:30 – 4 p.m.) For budding writers, the Literary Arts department offers High School Writers' Workshop (Thursday, June 27). Wheel Throwing Workshops (Friday, June 28, 9 a.m. – 12 p.m.) will be ongoing at the Center Annex at 111 Elk Ave. And for music fans, the Center's Ribbon Cutting Celebration and Parade (Monday, July 1, 3 p.m. at First & Elk Ave) precedes the third Alpenglow Free Outdoor Concert Series, both events featuring the Grammy Award-winning Rebirth Brass Band (Monday, July 1, 5:30 pm) and the start of the Crested Butte Music Festival with Paul Huang & Natalie Zhu performing chamber music at the Center (Monday, July 1, 7:30 p.m.). More information at www.crestedbuttearts.org.
Happy Birthday America
And believe it or not, we are on the cusp of the Fourth of July. A reminder that the annual pancake breakfast starts on Thursday, July 4 at 7 a.m. at the Fire Hall. The Elk Avenue parade starts at 11 a.m. and given the wet spring there will be a big fireworks show on the mountain that will begin about 9:15 p.m.
Birthdays:
June 27- Bill Dowell, Jim "Beach" Thomas, Paul Barney, Graeme Roberts, Kathryn Bashore, Taylor Reeves, Katie Fries, Melanie Swaine, Trisha Lewis, Doug Hudson, Lydia Stern, Thomas McLean
June 28- Kevin Beltz, Alicia Lypps, Pi DuVal, Braillyn Krill, Matthew Holze, Xavier Fane
June 29- Ben Sweitzer
June 30- Jeff Duke, James O'Connor, Thomas Rutherford
July 1- Patricia Dawson, Michael Garren, Eric Ross, Shea Hillman, Amber Orton, Liz Berry
July 2- Jackie Ingham, Glo Cunningham, Anne Campbell, William Johnson, Monica Arias, Caitlin de Compiegne
July 3- Nathan Bilow, Sandy Shea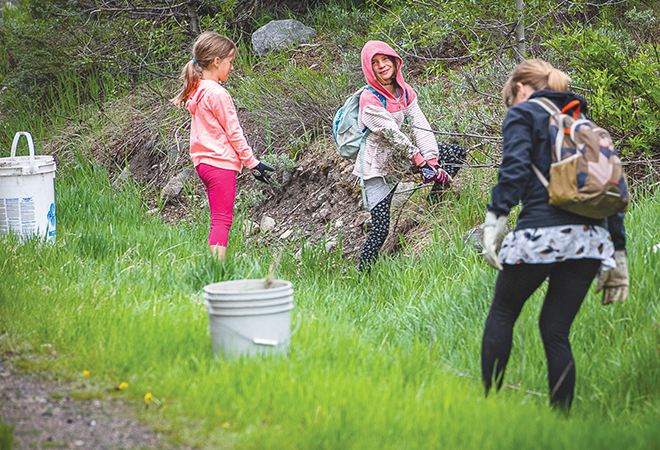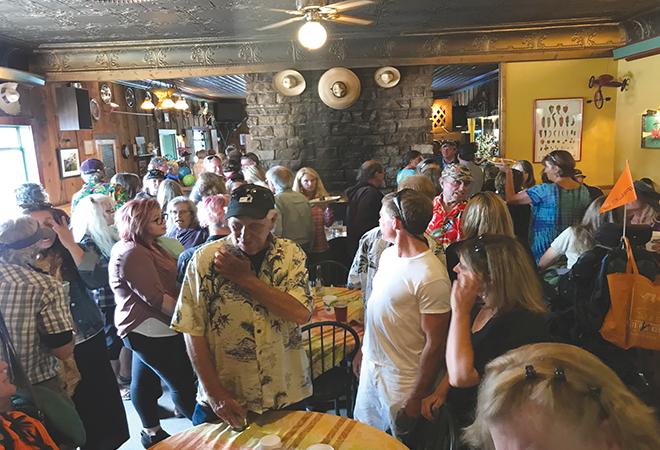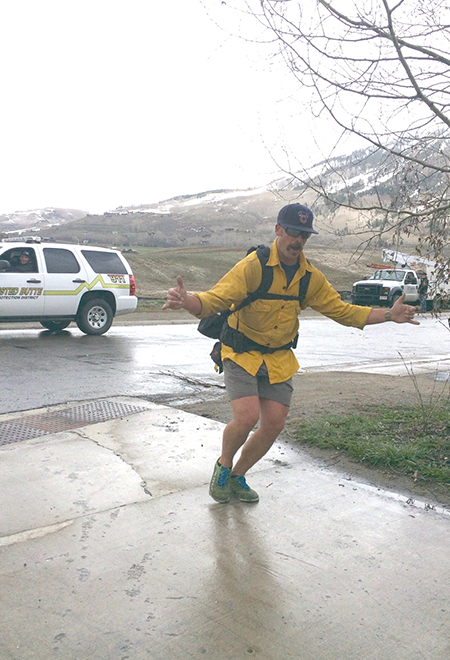 Cameos: W

hat's the best thing about bike week