Vigil at the Crested Butte Four-Way Stop this Friday
One of many Light for Liberty vigils taking place across the country will be held this Friday, July 12 at 8 p.m. at the Crested Butte Visitor's Center at Sixth and Elk Ave. Kelly Jo Clark says the vigil is in protest of the situation happening at detention camps along the southern border. The goals of the vigils are to protest conditions faced by migrants at the border and end family separation and the detainment of children. Anyone and everyone is invited to come with a candle and a sign.
Grin and Bear It
Getting ready for The North Face Grand Traverse Mountain Run? What better way to prepare than…a mountain run? Join CB Nordic this Saturday, July 13 in Crested Butte for the Grin and Bear It Trail Run. 9.3 miles long and 1,700 vertical feet, the Grin and Bear it is a great training run for the GT, but also benefits the CB Nordic Junior Team. Info and registration can be found at cbnordic.org.
UCC yard sale this
weekend
A Union Congregational Church Yard Sale will be held this Sunday, July 14 from 10:30 a.m.-4 p.m The UCC is located at 403 Maroon Avenue (corner of 4th and Maroon). The sale will feature high quality household items and sporting goods such as: bunk beds, lawn mower, dog crates, hockey gear, bikes, quality used books, electric piano and much more! All proceeds benefit medical clinics with Porch de Salomon, our outreach partner in Guatemala.
Gunnison's Sundays @ 6 hosts The Scones
Sunday, July 14 at 6 p.m., hear The Scones, incorporating big vocals, guitar gymnastics, banjo, bass, percussion and drums. The Scones produce infectious grooves and high-energy entertainment. Gather under the big trees of Legion Park on the corner of Tomichi Avenue and Teller Street on Sunday evenings from 6 to 8 p.m. for free live music and community family fun. This long-standing Gunnison Arts Center tradition has continued over the years, come rain or shine, featuring the music of local and regional bands.
Peter and Wendy: Missoula Children's Theatre Camp: Registration open now
Missoula Children's Theatre (MCT) returns to Gunnison with all the materials it takes to put on a play—except the cast. Approximately 45 roles are available for students ages six to 18. In the show, Peter and Wendy, when Captain Hook sends his right-hand man, Smee, on a quest to capture Peter Pan. Every student who is registered for the camp is guaranteed a character role. Camp will run Monday to Friday, August 12-17, from 10 a.m. to 2:30 p.m. Check-in is at 9:30 a.m. on Monday and auditions begin at 10 a.m. Performances will be Saturday, August 17, with shows at 1, 3 and 5 p.m. Pre-registration is required. Scholarships are available. Contact the Gunnison Arts Center for more info.
Opera opportunity in Gunni
A two-act opera, Lottie Silks, set in a dancehall in Gunnison during the gold rush, is to be presented in a staged reading on the Western campus Thursday, July 18, from 5 to 7 p.m. It will take place in the John & Georgia Kincaid Concert Hall in Quigley Hall in the Music Department at Western Colorado University in Gunnison. Everyone is welcome. It is $15 at the door.
Birthdays:
July 11- Angie Hornbrook, Suzanne Hadley, Kathleen Curry
July 12- Mary Holder, Glena Galloway, Derek Shomler, Randi Stroh, Mark S. Peterson
July 13- Addie Raab, Mandy Griffith, Mary Pavillard, Owen Murray
July 14- Bookie Louise, Lipstick, Mark Calve, James Bivens, Fred Koval, Tor Jennison
July 15- Hank Ebbott, Kat Cooke
July 16- Jake Sunter, Elias Friedman, Ron Copenhauer, Al Leonetti, Tuck, Eli Lambro
July 17- Katey Brandenberger, Lochlan Fletcher, Kristi Miller, Wynn Williams, Andy Eflin, Ken Stone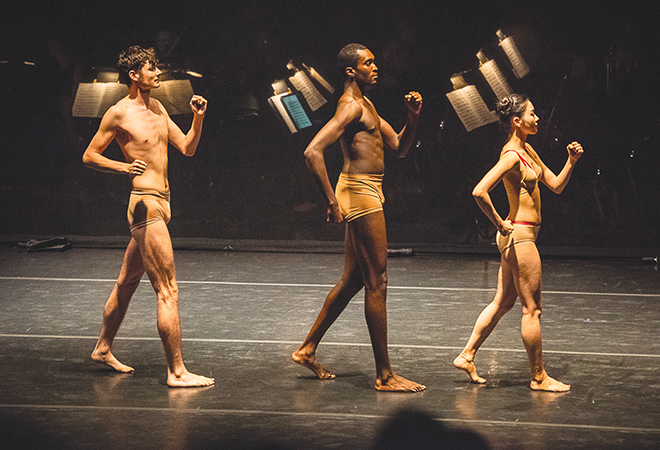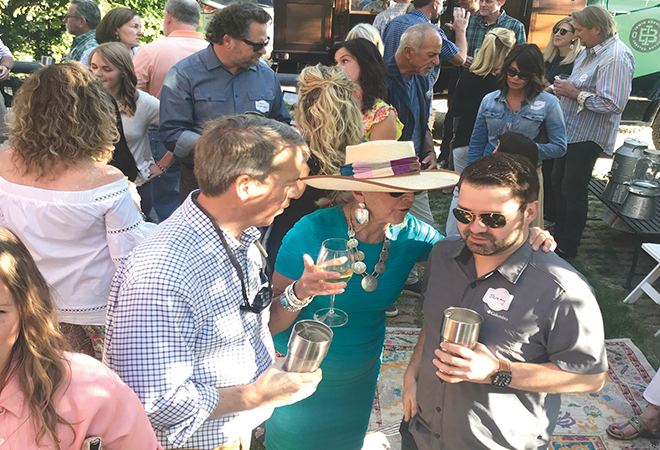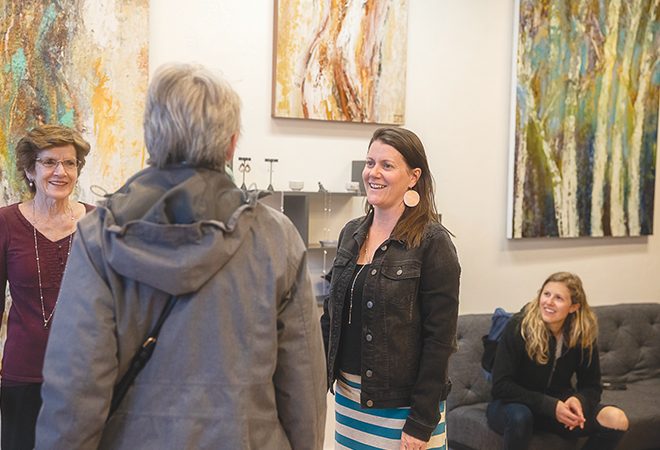 Cameos:

W

here are the best wildflowers right now?