CBMR to host Living Journeys Summit Hike and half marathon on Saturday
Join Living Journeys on a hike to the top of Mt. Crested Butte and raise money to provide support, education and awareness to those living with cancer. The half marathon begins and ends in the CBMR base area and follows multi-use trails and access roads throughout the Crested Butte Mountain Bike Park. Registration for the hike and half marathon includes a light brunch in the base area and a swag item from Living Journeys. For event registration and information call (970) 349-0591 or visit www.livingjourneys.org.
Taste some vino and food
This week at the Center kicks off the Crested Butte Food + Wine Festival (Thursday, July 25 – Sunday, July 28) with a cellar full of tasting and seminar opportunities to learn more about wine and spirits – from rosé to weird wines to even tequila and whiskey. Don't miss the capstone celebration of the Grand Tasting on Saturday, July 27 at 3 p.m.!
CB Museum walking tour in Gunnison this Saturday
The Crested Butte Museum is offering a series of special walking tours this summer and fall. This week's tour takes place in Gunnison on Saturday morning with a walking tour with David Primus. Primus, a local historian, will lead an 1880s tour of Gunnison. By 1882, Gunnison was booming—it had two railroads, two newspapers, four schools and six churches. Using the 1882 Bird's Eye View of Gunnison, Dave will help you imagine Gunnison as it was in 1882. Dave specializes in researching the more obscure details of history—you will learn things you never knew before. Meet at 114 N. Boulevard at 9 a.m. You may park in the lot. Tour is $20 for members and $25 for non-members.
Traveling art show to benefit local non-profits
Crested Butte artist Nick Rayder has donated several of his cherished works to raise critical funds for local non-profits in a traveling art show. These special pieces are on display at Six Points until August 27, at the Gunnison Valley Mentors located at the 8th St. School Mentoring Center from July 29 through August 10, and separate pieces at Roxana Alvarez's Crested Butte studio. Items benefitting Six Points, Gunnison Valley Mentors and St. Mary's Garage are available by silent auction, with winners announced in late August. Place your bid today: call GV Mentors at (970) 641-5513 for more information.
Mountain Theatre offering kid workshops
The Crested Butte Mountain Theatre is proud to support the growth of the community's young thespians and technicians through YouTheatre! The group's participants, who range from five years old through seniors in high school, enjoy enormous growth through acting, backstage roles, musical training, speech and dance. YouTheatre is a production-based group, and utilizes an effective "learn by doing" approach through collaboration with professional artists from our own community. The camp will be held from August 5 to August 17. Visit https://www.cbmountaintheatre.org/2019-youtheatre-camp.html for more information and registration.
Birthdays:
July 25- Kevin Chedd, Kori Caskey, Dave Moody
July 26- Denise Brazell
July 27- David Owen, Dano Marshall, Corinna Donovan, Jerry Smith, Paula Dietrich, Reggie Masters
July 28- Bill Mog, Izzy Singleton, Sharon Albrecht, Jane Pilon, Will Bryan
July 29- Mary Gifford, Dan Devlin
July 30- Jill Norris, Dusty
Demerson, Mary Barbour, Marla Covey, Joyce Dalbey, KimReichhelm
July 31- Betsy Heartfield, Johnny Biggers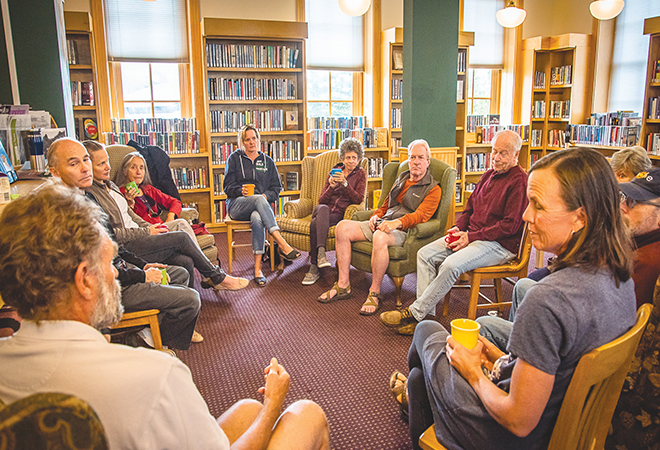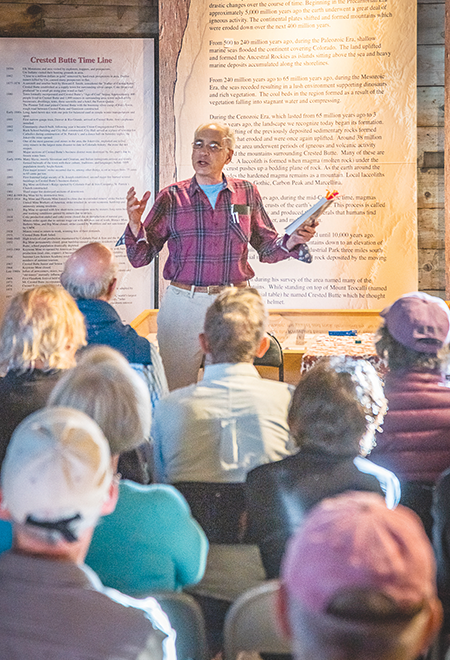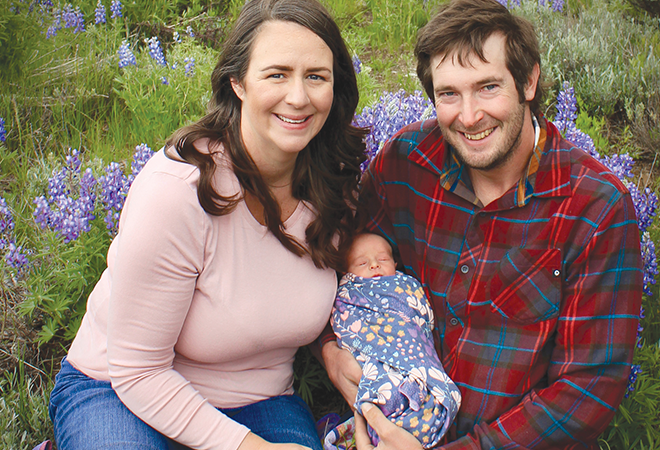 Cameos:

H

ow do you cool off on these hot summer days?