Aaron's quest for the Crystal Globe
Catch Aaron Blunck on the Olympic Channel Friday at 6 p.m. as he competes in the final event of the FIS halfpipe skiing World Cup season in Calgary. He is currently sitting in first place in the overall standings with a slim lead and a win in Calgary will earn Aaron the coveted World Cup crystal globe trophy.
CBCS Senior Night
The Crested Butte Titans basketball teams are hosting Custer County on Friday, February 14 in mighty Mt. Olympus. It also happens to be Senior Night recognizing the athletes who are closing out their high school basketball careers. The first game starts at 4 p.m. with boys JV, girls play at 5:30 p.m. and the boys varsity is set to tip off around 7 p.m. Come out and support the Titans and the seniors.
Happening at the Center
This week at the Center celebrate Valentine's Day with a perfect date night! Begin with a Chocolate & Wine Tasting in a special Pre-Show warm up at 6:30 p.m. before enjoying troubadour and soul poet Martin Sexton live in concert (Friday, February 14). For Gallery Shows, Plein air artists Dawne Cohen and Shaun Horne open a special show in the Kinder Padon Gallery celebrating "Twenty Years of Painting Landscape & Family in CB" (Thursday, February 13), then the featured artists of the Art Studio at 111 Elk Avenue open up for ArtWalk (Saturday, February 15). Join the Spirits Series for a focus on boutique and artisan gins beyond the typical Tanqueray (Thursday, February 13). Show your own creativity some love by signing up for the YUPO & Watercolor Series (Wednesday, February 19) or the Wheel Throwing Workshop (Friday, February 14).
Empowering women through mountain biking
World Ride will be hosting a movie night fundraiser event in Crested Butte on February 27.. The proceeds from the evening will support the mission of World Ride to empower women globally through mountain biking. The event will feature women's mountain bike films including Moksha, My Last Day of Summer, Blue and others. Doors open at 7 p.m. at the Crested Butte Center for the Arts and movies will start at 7:30. There will also be a raffle with prizes available from Big Al's Bicycle Heaven, G-Form, Montanya Distillers, Crested Butte Mountain Store, and Handup Gloves. The movie night is presented by Talk of the Town, who will host the after-party and give a free beer to anyone with a movie ticket from the evening.
Run for a seat on the Met Rec board
Gunnison County Met Rec District is holding a Call for Nominations. An election will be held on the 5th day of May, 2020, between the hours of 7 a.m. and 7 p.m. At that time, three directors will be elected to serve 3-year terms and two directors will be elected to serve 2-year terms. For more information and to obtain a self-nomination form, please reach out to Sue Wallace 970.901.6851, DEO@gcmetrec.com. Deadline is February 28.
Birthdays:
February 13- Vinnie Rossignol, Mo Gillie, Cathy Steinberger, Mary Tuck, Alex Biddle, Emily Girdwood
February 14- Eric Ervin, Lee Lynch, Cindy Valian, Benny Piquette, Venice Van Horn
February 15- Deb Cheesman, B.J. Rozman, Eric Tunkey, Kaitlyn Seifert, Mark Voegeli, Michael Gruskin, Kemble Widmer
February 16- Elliot Stern, Sullivan Marshall, Devin Bissett, Sammy Cloud, Gesa Michel, Di Bridges
February 17- Nicholas Garland, Carol Morse, Dylan Curtiss, Luca Tjossem, David Dickerson
February 18- Donna Arwood
February 19- Trent Sweitzer, Laura Martineau, Polly Oberosler, Marie McHale, Royal White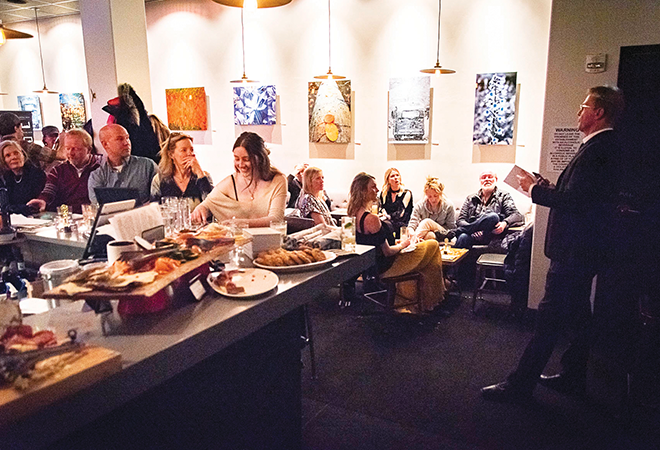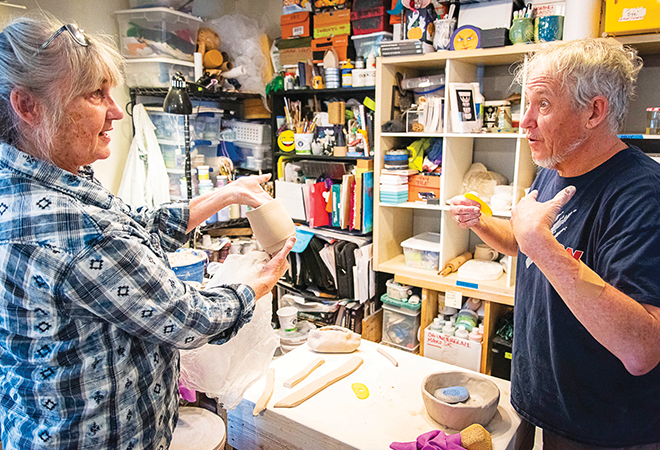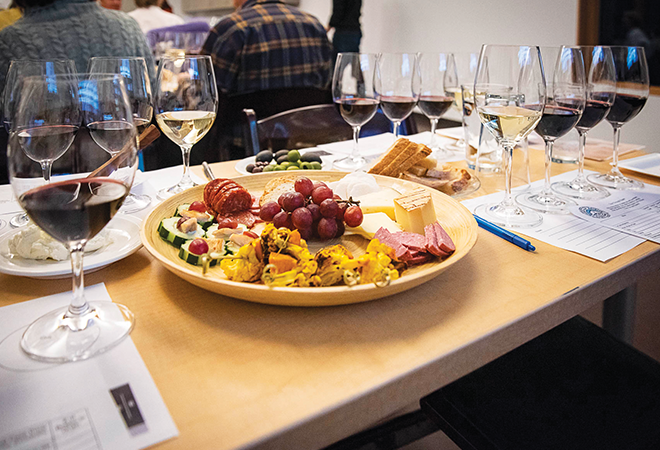 Cameos: What is your favorite place to aprés ski?